---
---
---
---
Gangotri, one of the holy chardhams is frequented by numerous pilgrims every year. Hindus believe it as their religious obligation to visit Gangotri and pay tribute to the sacred shrine of Goddess Ganga and the sacred origin of Ganges, one of the most sacred rivers in the Hindu mythology. If you wish to embark on your Gangotri yatra, accommodation should not be a cause of worry because there are many good hotels and rest houses at Gangotri. Some of the best ones are short-listed below. Read on-
Gmvn bhojbasa – Tourist Rest House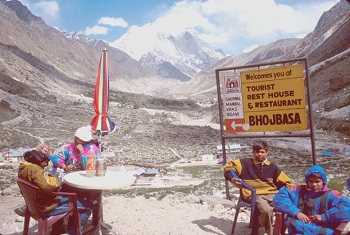 There is a 14 km long trek that goes to bhojwasa from the holy land of Gangotri and the road meanders through bhoj kharak along with chirbasa. The place bhojbasa is a beautiful expanse of land in the Valley of Bhagirathi River. If you want to stay close to the gorgeous gaumukh glacier then the gmvn bhojwasa – tourist rest house is perfect for you as it is close to the gaumukh glacier. The gmvn tourist guest house has staying facilities in the dormitory. Doctor on call, all time hot water and vegan restaurant facility is available.
Location: gmvn bhojwasa – tourist rest house is in bhojwasa which is 14 km away from Gangotri
Gmvn bhaironghati – Tourist Rest House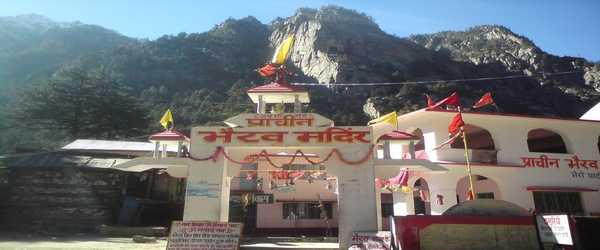 Gmvn bhaironghati – tourist rest house is open only from the month of May to November as there is heavy snowfall in the other months. The guest house is beautifully surrounded by deodar forests that give it an almost ethereal beauty. You can go to visit lanka pul which is the highest river bridge in India from here. The tourist bungalow doesn't have electricity and is ecologically fortified. Generator services are on from 7.30 P.M to 11.00 P.M and apart from that there is kerosene service. Hot water supply is present but amenities are basic to allow the tourists to absorb the inherently poetic natural beauty.
Location: the guest house is at a stunning elevation of 2650 meters
Gmvn Lanka- Tourist Rest House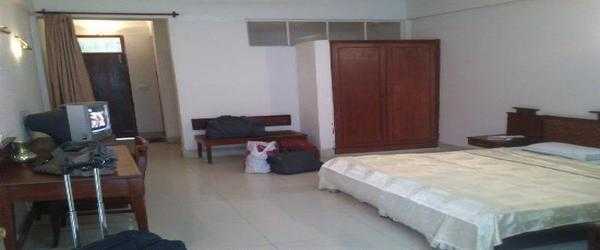 Gmvn tourist rest house at lanka is closed from between to December to March as there is a lot of snowfall. The highest river bridge of Asia is situated nearby and the gushing waters of Bhagirathi flow nearby. The guest house is ecologically balanced and there is every amenity for the discerning nature lover to absorb the natural splendours. There are basic living amenities like hot water and comfortable beds and the rooms are of two categories; economic and dormitory.
Location: the gmvn lanka- tourist rest house is in Uttarkashi Uttarkhand
Gmvn Gangotri- Tourist Rest House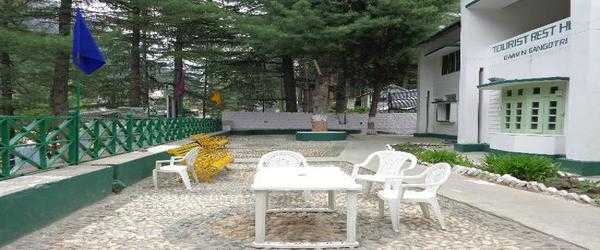 This is a budget hotel in the heart of the holy city of Gangotri and it has a lot of decent facilities at a very affordable price. The facilities are managed by garhwal mandal vikas nigam and as such are one of the most commendable accommodation options here. You can log in to the official website of gmvn to make a booking.
Location: the gmvn gangotri- tourist rest house is located in gangotri  uttarkashi  in uttarkhand
Harsil Chardham Camp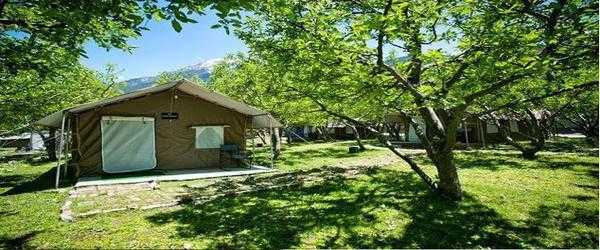 Harsil char dham camp brings the old world charm of the picturesque land of harsil and combines it with all types of modern amenities and thus provides a perfect package to the tourists. All rooms have private balconies which command a majestic view of the surrounding natural beauty. The natural beauty, exuberant flora and the verdant lawns around harsil camps makes it very popular. Fresh and organic food is served in the multicuisine restaurant.
Location: 23 km before Gangotri temple and near the kalpa kedar mandir in dharali village
Harsil Retreat in Harsil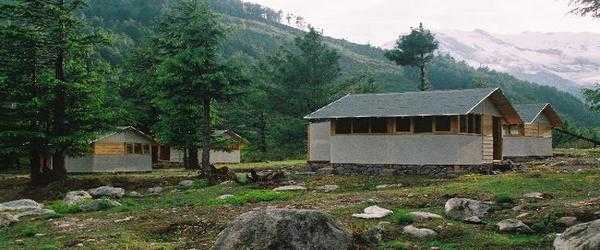 This is a deluxe hotel that is conveniently located just at the border of harsil amidst great natural beauty. If you want to stay in a comfortable place amidst wonderful natural beauty then the harsil retreat is an ideal choice. In case you are on your char dham yatra trip and want to halt before Gangotri then this is the ideal place. For meditation and simply communing with nature, this place has no substitute; situated as it is on the banks of the lovely Jalandhari River. There are facilities of jungle walks, cosy picnics and nature trails along with bonfire facilities at night.
Location: the hotel harsil retreat is 25 km away from Gangotri on the bank of the Bhagirathi River.
Shiva Parivar Resort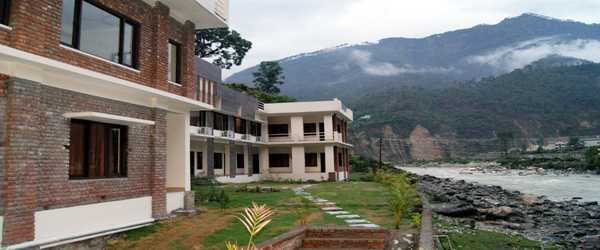 Shiva parivar hotel and resort is one of the best luxury hotels in Uttarkashi and it is situated conveniently on the banks of river Bhagirathi. Harmony, health and serenity of the spaces and the guests are the guiding principles behind this naturally beautiful and ecologically balanced resort. Choose between executive, deluxe and luxury rooms which are elegantly furnished and endowed with all types of natural facilities. Food is locally sourced, organic, delicious and multi cuisine. Ganga aarti facility, laundry, doctor on call and intercom is provided. Ganga aarti is done in the evening.
Location: 95 km from Gangotri and 140 km from Mussourie and 17 km from Rishikesh
Use Facebook to Comment on this Post