Yamunotri marks the sacred source of the famed River Yamuna, revered by thousands of devotees. The actual geographical source however lies atop Kalind Mountains and is a glacier-fed frozen lake. The glacier that feeds the lake is called Champasar glacier. The path to the lake is too very rugged, thereby making the lake unreachable for visitors. To make the temple more accessible, it was constructed on the foothills of the mountains. The shrine of Yamunotri is positioned on the westernmost part of Garhwal Himalayas and rests on Bandarpoonch Parvat's flank.
The area around the temple abounds in natural hot springs. Surya Kund and Gauri Kund are two most famed hot springs closely associated with Yamunotri temple. The average height of Yamunotri from the sea level is 3955 meters and its latitudinal and longitudinal extents are 31°01′N 78°27′E & 31.01°N 78.45°E.
The Yamunotri region is characterized by a hilly terrain and consists in many glacial lakes, snow-fed streams, glaciers, high snow clad peaks of the Himalayas, densely forested low lying hillocks covered mainly with Tropical & Alpine type forest covers.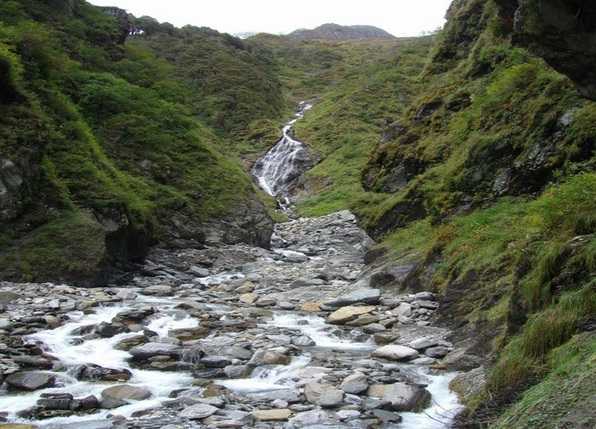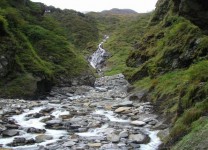 The climate of Yamunotri consists in mild & pleasant summers and severely cold winters. The region also receives substantial rainfall in the Monsoon season and becomes prone to landslides. In summer months, one needs to wear light woolens to stay protected while in winters, heavy woolens are a must.