When you plan a trip to Yamunotri this detailed info of the best shortlisted hotels of Yamunotri will definitely come handy and reduce your tensions related to the trip. So read on-
Yamunotri is a beautiful place in India. Named after the river Yamuna this holy place is one of the posts of the Char Dham Yatra pilgrimage. Situated at an elevation of 3293 m, its breadth-taking beauty draws many travelers from around the world. There are several good and budget hotels ensuring a comfortable stay. They come with all the fundamental yet modern amenities. Here are some of the choicest hotel and tourist places from Yamunotri.
ADITYA PALACE, BARKOT:-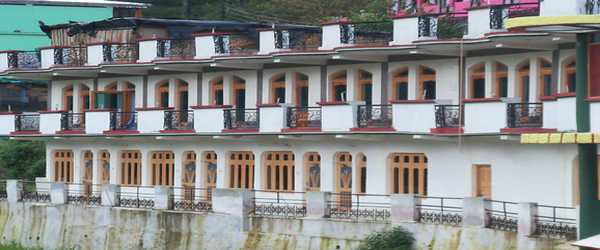 Located in the serene and calm setting of Barkot, this is a 2-star deluxe hotel. It is just 92 kms away from Mussoorie. There are 12 rooms comprising both deluxe and super deluxe ones. Every room offers 24×7 hours running water, on-demand hot water, in- house restaurant orders and room service along with power back up. Commuting is easy as it is located close to the Gangotri highway. Besides they offer private transport. It has a large parking lot and a multi-cuisine restaurant and offers recreational activities.
HOTEL ATITHI NIWAS:-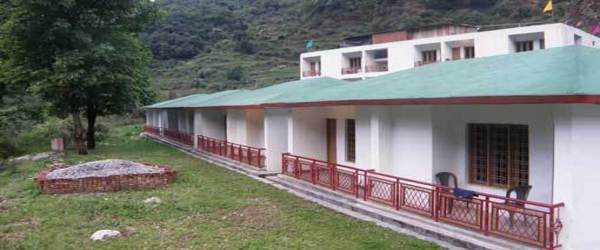 Situated around the awe-inspiring Grahwal Himalayas, this hotel impeccably comes across as one of the finest hotels here. It is located in Janki Chatti, 6 kms away from yamunotri. It is located 49 Kms away from the Barkot headquarter and only 14 kms away from Hanuman Chatti. The hotel provides a wholesome experience with a Dining Hall, a Restaurant and Kitchen for self cooking.
BARKOT CHARDHAM CAMPS:-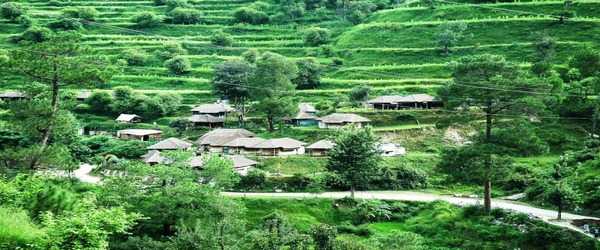 It offers the blend of Indian pilgrimage travel setting and international ambience. It is often regarded as an alternative to luxury hotels in Barkot. Marked for capital hospitality, excellent services, good indigenous food, this picturesque camp makes stay a multi-dimensional experience with bonfire, religious and cultural evenings and trekking services.
CAMP NIRVANA:-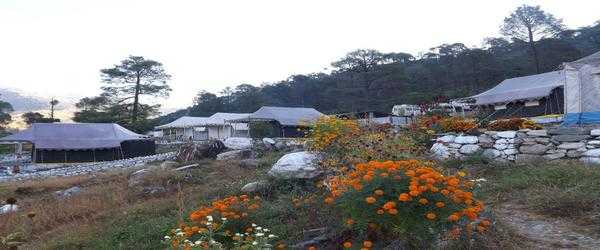 Located near Guptkashi, this place offers beautiful vista of several Himalayan Peaks. Known for a clean and comfortable atmosphere, it proffers both camping-experience and the ambience of a good hotel. This camp is just 0.25 km away from saptarishi kund and only 5.76 km away from champasar glacier. Another important feature is that it is 93.66 km away from the jolly grant airport.
CAMP VEDA:-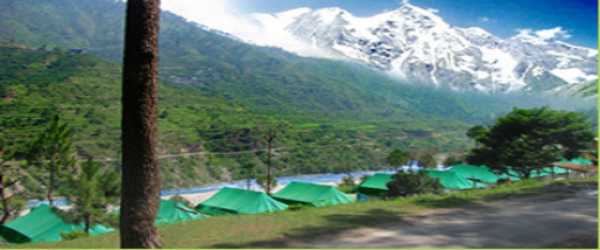 It runs along for a good 2118 meters along the banks of Yamuna, near Barkot amidst Chir and Pine trees and snow-capped peaks of Bandar poonch range. Staying here will give one the unforgettable experience of camping in a deluxe Swiss tent-like cottage. The facility of Adventure activities comes along.
GMVN HANUMAN CHATTI:-
This tourist rest house provides the unique experience of living at an elevation of 2,134 mts above the sea level. They have a private restaurant and parking facility. This place is 159 kms away from the dehradun railway station.
GMVN JANKI CHATTI :-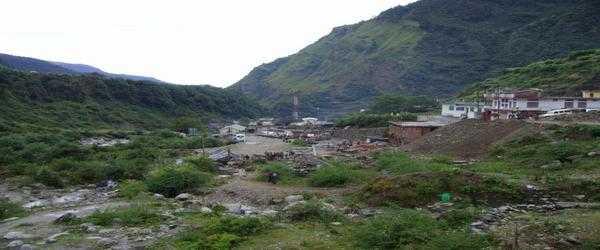 This tourist rest house is perched at an elevation of 2,576 mts above the sea level. It is 7 kms away from Yamunorti dham that is accessible through jeepable roads. Its deluxe rooms come with hot water and room service. It houses its own restaurant. It provides sight-seeing facilities too.
GMVN JANKI CHATTI ANNEXE:-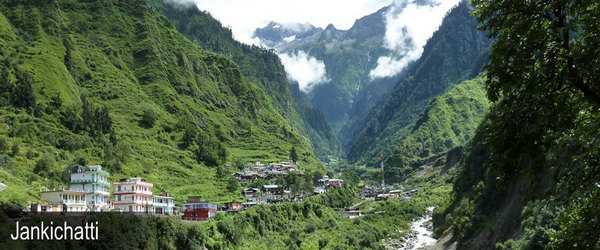 Located in Uttarkashi district this hotel offers both deluxe rooms and budget rooms. The stay is made comfortable with basic amenities like attached bathrooms and hot water supply. It has a restaurant. It offers recreational activities too like sightseeing.
GMVN PHOOLCHATTI :-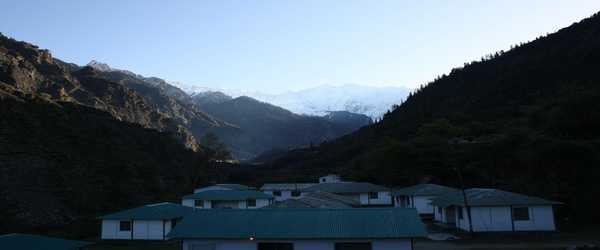 Situated amidst plethora of flora this tourist place ensures a mystical and meditative experience for everyone. It is located at an incredible height of 2561 mts above sea level. This tourist place has a restaurant, sightseeing facility. It provides the wonderful opportunity to watch the confluence of the Nayyar and Ganga.
GMVN SYANACHATTI :-

Perched at a height of 2,015 mts above the sea level, this place is situated in Syanachatti. It has a large parking lot for the travelers and restaurant serving local cuisine.
GMVN YAMUNOTRI:-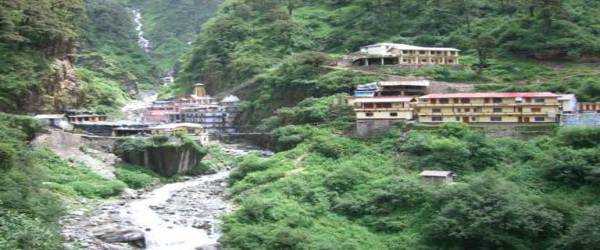 Coming across as one of the best budget places, this tourist rest house is located in the lap of captivating mountain beauty. Since it is located in the holy town of Yamunotri in Uttarkashi, this place is apt for people arriving for pilgrimage. They have all the basic necessities in place including hot water bath.
HOTEL ANIL :-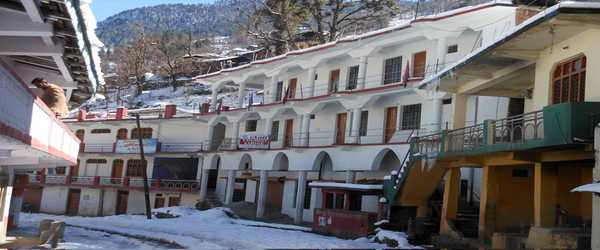 It is one of the finest and exquisite hotels in Yamunotri surrounded by the enthralling Garhwal Mountains. The place is 3kms away from Yamunotri, 5kms from Sayana chatti, 3kms from Hanuman chatti, 6 kms from Narad chatti, 8 kms from Phool chatti and 11 kms from Janaki chatti. The hotel has rooms ranging for single traveler to family suites. It has a multi-cuisine restaurant. There are wondrous lawns and surrounding apple orchards for evening walks.
HOTEL KALINDI:-

Situated by the Yamuna river at Syanachatti it is located in the middle of astounding mountains and green forests. It comes in one's way on Delhi to Yamunotri highway. Known for good hospitality this hotel has 18 furnished rooms, self cooking kitchen, a restaurant, Std and Isd and doctor-on-call facility.
KARAN PALACE:-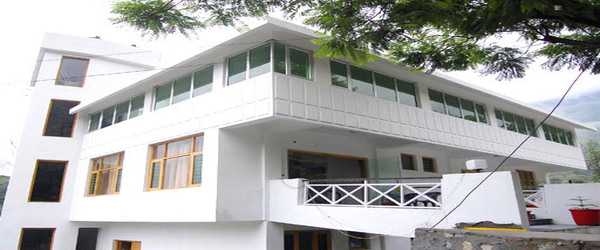 Located in Barkot, close to Jolly Grant airport, Rishikesh and Dehradun railway stations, it has all the contemporary facilities. Facilitating recreational activities, this hotel has 31 rooms including 25 deluxe rooms. It lies close to hanuman chatti, surya kund and yamunotri temple.
YAMUNOTRI COTTAGES:-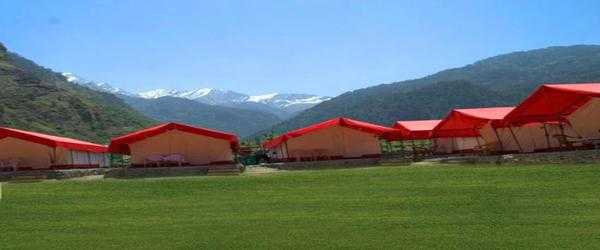 Situated 3,150mts above sea level it is located in the Kharsali village of Janki Chatti. It proffers helicopters for visiting tourists. There are two types of rooms- furnished cottages and Swiss tents. It has multi-cuisine eatery that offers buffet too.
Use Facebook to Comment on this Post