Lord Vishnu is the favorite of Vaishnavites and Lord Shiva is worshipped by Shaivites and most Brahmins as their supreme deity. For these devotees chardhamtour.in has put together a Badri-Kedar 7 nights 8 days Yatra to give you exactly what you want at your convenience and in total comfort. Join this wonderful 7 nights 8 days Badri-Kedar Yatra that also gets you glimpses of Karnaprayag, Rudraprayag, Nandprayag, Vishnuprayag, Devprayag (five holy prayags), thus helping you get even more merit from the pilgrimage.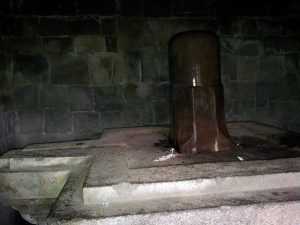 Typical Itine

rary
Day 1: Delhi – Haridwar
Arrive in Delhi to a warm welcome by our tour guide who escorts you to the waiting coach to take you on a wonderful 215 Km drive to Haridwar, the starting point of the Do Dham Yatra. Check into your hotel and then set out in the evening for the Ganga Aarti at Har ki Paur on the banks of the Holy Ganga River. Explore the streets in the evening.
Day 2: Haridwar – Rudraprayag
An eventful day is in store. After breakfast the coach takes you on a 6 hour, 165 km drive to Rudraprayag. We stop at Devprayag where the Bhagirathi confluences with the Alaknanda and devotees can take a dip or worship at
the Raghunath temple. We proceed to Rudraprayag with the view of the countryside keeping you engaged. Rudraprayag is the site of confluence of Alaknanda with Mandakini and a pilgrimage destination of importance. Check into your hotel and relax for the night.
[Check out 6N-7D Gangotri Yamunotri Yatra Package]
Day 3: Rudraprayag – Kedarnath
Rise early and breakfast, wrap yourself in woolens because the coach will take you to Gaurikund on a 95 km drive. Gaurikund has significance insofar as that Parvati performed penance here in order to win the heart of Lord Shiva and become his consort. We alight here and proceed to Kedarnath, at a height of 3584 metres by navigating winding and steep paths. Kedarnath is one of the 12 jyotirlingas, located on the banks of the Mandakini river. You can select a pony ride or a palanquin ride at extra cost. Check into a hotel in Kedarnath on arrival and set out in the evening for Darshan and Aarti at the Temple.
Day 4: Kedarnath – Guptkashi
Wake up early to the s harp, crisp air and breakfast and then proceed to Gaurikund from where we go on to Guptkashi. On the way there is a stop at the Triyuginarayan temple where, according to legend, Lord Shiva married Parvati and fulfilled her wish. Arrive in Guptakashi and check into your room for the night.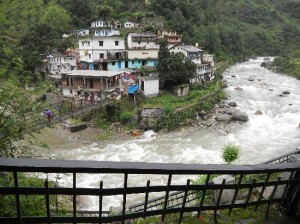 Day 5: Joshimath – Badrinath
We leave Guptakashi for Badrinath via Joshimath on a 9 hour 205 km drive through winding mountain roads and finally arrive in the late afternoon. Check into your hotel and set out for the evening Aarti at the famed Tirth Dham of Lord Vishnu. Stay the night in a cozy room.
Day 6: Badrinath – Pipalkoti
Rise and get ready to explore places of interest around Badrinath. We visit Narad Kund, Brahma Kapal, Tapta Kund, Mana Village, Vasudhara, Mata Moorti temple, Charanpaduka, Vyaas Gufa, Bhim pul and the mouth of the Saraswati River. After lunch the coach takes you on an enjoyable 80 km drive to Pipalkoti where you arrive after 4 hours and check into your room for the night.
Day 7: Pipalkoti – Rishikesh
Get into the coach after breakfast for the 8 hour 220 km drive to Rishikesh, the city of Ashrams. Here we step into one of the most famous one, the Sivanand Ashram and then go on to visit Laxman Jhoola, Pramarth Niketan and the Gita Bhavan. Rest for some time or explore the streets of Rishikesh until evening when you join the group for the evening Aarti on the banks of the Ganga at Pramarth Niketan. Spend the night in your pleasant room.
Day 8: Rishikesh – Haridwar – Delhi
You get into the coach for the 230 km, 7 hour drive to Delhi via Haridwar. At Delhi the tour ends and our representative helps you with onward assistance by dropping you at the railway station or at the airport and hopes you will join chardhamtour.in yatra tours again in the future.
TOUR PACKAGE INCLUDE
Personal assistance by Namaste India Trip representative on arrival.
Accommodation on Double sharing basis at hotels. ( Moderate Hotels)
All transfers/tours services by Air-Conditioned vehicle & may be change as Per Group Size & road condition.
The air-conditioning will be worked Delhi – Rishikesh & Haridwar – Delhi.
All Veg. Meals, Daily Breakfast, Lunch, Dinner, Morning & Evening Tea/Coffee
Caring Tour Manager throughout the tour
Local Guide at Rishikesh for local sightseeing
01 Liter Mineral water per Day
Sightseeing as per above Itinerary.
All inclusive (Fuel, Driver Allowance, Parking Toll Tax, State Tax.)
All currently applicable hotel tax and Transportation tax
TOUR PACKAGE DOES NOT INCLUDE
Expenses of personal nature such as tipping, porters, laundry, telephones, Cameras fees. etc

Any kind of insurance.
Any claim or delay charges due to natural calamities, land slide, road blockage etc. Or any other things which are not mentioned in cost included column.
Meals at Kedarnath (our catering team cannot reach there)
If due to any reasons beyond our control like landslide, traffic jams, flood, riots, political unrest, bandhs, helicopter unavailability or bad weather conditions, accidents or any other natural or man-made misfortunes, program will needed to be changed or extended. the additional expenditure for the same will have to be borne by the passengers directly. Due to these reasons we may cancel some sightseeing places, there shall be no refund for the same
Any charges of train, helicopter, auto, ropeway ticket of Manasa/Chandi Devi, Doli &pony etc.
Government service tax – 4.5% applicable on total billing
Per Person on Double Sharing BasisRs. 15,900 /-
Special Requirements for Yatra
Raincoat, Umbrella, Monkey cap, Hand gloves, Swatter/Pullover, Canvas Shoes, Torch, Oxygen cylinder & personal medicines.
Precaution for Yatra
Cover your head with Monkey cap or any other woolen clothes while on high altitude to avoid hill-sickness, giddiness etc. at Kedarnath, Yamunotri.
Keep on drinking water to avoid dehydration.
Trek only on hill-side, avoid trekking or standing on valley side, as pony (horse) coming from opposite direction may push you down to the valley which may cause serious casualty.
Packaged Water is available at every place, use only packaged water or boiled water can be obtained from local tea shop during trekking.
Use Facebook to Comment on this Post