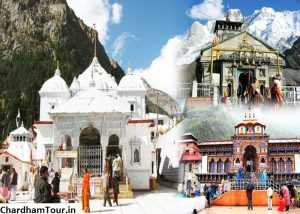 Teen Dham Yatra is going to only three (3) pilgrimages out of four Dhams in Uttarakhand. There can be several reasons: accessibility, low number of leaves, one of the previously visited dhams, etc. Popular 3 Dham Yatra, Yamunotri-Gangotri-Kedarnath Yatra or Badrinath-Kedarnath-Gangotri Yatra is in the form of a journey, with a short period of time 08 Days to 07 Nights.
Due to the ongoing construction work or expensive helicopter tourism, making Kedarnath Dham less accessible, many pilgrims are going to Badrinath-Kedarnath-Gangotri 3 Dham Yatra.
Shiv and Vishnu have a special place in the hearts and minds of devout Hindus. At the same time Ganga Mata is the quintessential mother who brings life, peace and prosperity through her bountiful goodness, washing away sins. CharDham Yatra, for the devotees, is something they must undertake once in a lifetime. However, you can safely omit Yamunotri from the itinerary and go for the 7 nights 8 days 3 Dham Yatra that chardhamtour.in has designed with your convenience and comfort in mind.
---
Ex -Haridwar
Duration – 08 Days / 07 Nights
Tour Cost: 17,500/-
Places Visit: Gangotri – Kedarnath – Badrinath
A Typical Iinerary of the 3 Dham Yatra Would go like this.
Day 1: Haridwar – Harsil
Arrive in Haridwar to a warm welcome from our tour guide who then transfers you to the waiting coach for the onward 290 km drive to Harsil that will take all of 9 hours. The coach stops at Uttarkashi and Gangnani allowing you to have lunch, stretch your legs and take a dip in the hot water springs if you so desire. Check into your comfortable and cozy hotel room on arrival at Harsil.
Day 2: Harsil – Gangotri – Harsil – Uttarkashi
Fortified with a hearty breakfast you and the others start trekking to Gangotri. You can also hire a pony if you so wish. Arrive at Gangotri on the banks of the Bhagirathi and take a dip in the holy waters before proceeding to the temple to observe Aarti offered to Ganga Mata. This done you can wander around and enjoy the beauty of this mountainous region. We then return to Harsil in the evening, check out and board the coach for the drive to Uttarkashi where you check into a nice, warm room and sleep.
Day 3: Uttarkashi – Guptkashi
A steaming cup of tea or coffee and breakfast puts you in the mood for the 8 hour 228 km drive to Guptakashi along the Mandakini river. It is late evening when we reach Guptakashi after a couple of stops for lunch and refreshments along the way. Check into your room and rest for the night.
Day 4: Guptkashi – Kedarnath
This is going to be a tough day so you eat a healthy breakfast, pack your thermos with tea or coffee and board the coach for the 32 km drive to Gaurikund. From here everyone treks for 14 km or rides a pony or gets into a palanquin available at extra cost. Kedarnath is the destination, one of the 12 jyotirlingas in India. Arrive at Kedarnath, take a dip in the holy Mandakini after which you proceed for Darshan and Poona at the temple of Kedarnath. Stay the night in a hotel in Kedarnath.
Day 5: Kedarnath – Guptkashi
Hot tea and breakfast give you the strength for the early morning 14 km trek back to Gaurikund where you board the coach for the drive back to Guptkashi where you have the day free to rest or just roam around and explore this quaint little town.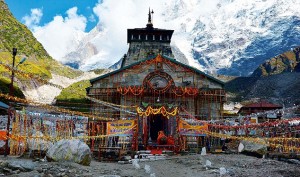 Day 6: Guptkashi – Chopta – Joshimath
We start early in the morning for the 175 km 6 hour drive to Joshimath. There is a stop at Chopta to stretch your legs and admire the scenic wonders of this lovely hill resort. The drive proceeds sedately through winding roads under a canopy of trees until we arrive at Joshimath. Check into your room, freshen up and set out to visit the temple of Lord Narsingh, where the idol of Badrinath is brought down for the winter.
Day 7: Joshimath – Badrinath – Joshimath
Set out after breakfast for the holy shrine of Badrinath. After Pooja and Darshan of the Lord we go on to Mana village to visit the Ganesha temple, Vyaas Gufa and other places of interest after which we return to Joshimath for the night.
Day 8: Joshimath – Haridwar
Breakfast over, you board the coach for the return 274 km drive to Haridwar that takes 9 hours and once again gives you a chance to view the changing beautiful landscape of Uttarakhand. On the way we stop at Devprayag, one of the five holy confluences, where the Bhagirathi meets the Alaknanda and the Ganga starts officially. Tour ends with arrival at Haridwar and our guide bids you adieu and hopes you will return on another chardhamtour.in Chardham Yatra in the future.