Chardham Yatra in Full Swing This Year: Get Yourself a Package
Luckily this year roads have been repaired well ahead of Yatra commencement dates and now that the four shrines are open the mad rush of pilgrims is on. Roads are jam packed with cars, coaches and buses and groups of pilgrims make their way happily towards the important spots. If you wish to undertake the Char Dham Yatra this year you can join any of the affordable, well thought-out packages from chardhamtour.in.
The Chardham Yatra from Haridwar takes all of 10 nights and 11 days and costs only Rs. 20,300 per person but gives you peace of mind because the tour organizer takes care of everything. Another package you can opt for is the Chardham Yatra package from Delhi spread over 11 nights and 12 days costing Rs.23,900. The only difference here is that the tour starts from Delhi and saves you the trouble of having to make arrangements to reach Haridwar. Not everyone wants to visit all four shrines. You can visit the two holiest places Badrinath and Kedarnath in a 7 nights 8 days tour by joining the Bardi-Kedar Yatra. Devotees of Mataji can join the Yamunotri Gangotri Yatra that takes 6 nights and 7 days. Shiv Bhakts may want to visit the Panch Kedars and for them chardhamtour.in has thoughtfully arranged Panch Kedar Yatra over 15 nights and 16 days. Tours should be flexible and with this in mind you can go for the 3 Dham Yatra if you want to visit only Gangotri, Kedarnath and Badrinath. There are lots more package tours you can learn about by exploring the link here.
Note: We also provide Char Dham Yatra for 2018 from various cities of India like Chennai, Hyderabad, Mumbai, Bangalore, Pune, Vijayawada, Jaipur, Ahmedabad, Surat, Vadodara, Nagpur, Nasik, Bhopal, Indore, Gwalior, Kolkata, Bhubaneswar, Kolkata, Chandigarh, Amritsar, Lucknow, Meerut, Kanpur, Guwahati, Raipur, Ranchi, Patna, Dehradun & more. parts of India.
Chardham Fixed Departure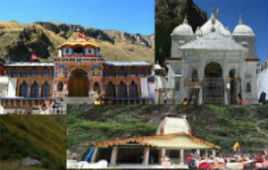 Chardham Yatra from Delhi 11Nights / 12Days
Places Covered:-Yamnotri-Gangotri-Kedarnath-Badrinath
Contact No.:-9911884413
Starting From 23,900/-Per Person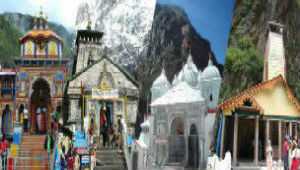 Chardham Yatra from Haridwar 9Nights / 10Days
Places Covered:-Haridwar-Yamnotri-Gangotri-Kedarnath-Badrinath
Contact No.:-9911884413
Starting From 23,600/-Per Person
CharDham & Valley of Flower 14Nights / 15Days
Places Covered:-Yamnotri-Gangotri-Kedar-Badri-Valley of flower
Contact No.:-9911884413
Starting From 30,000/-Per Person
Winter Chardham Yatra 14Nights / 15Days
Places Covered:-Yamnotri-Gangotri-Kedar-Badri-Valley of flower
Contact No.:-9911884413
Starting From 30,000/-Per Person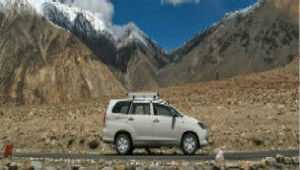 Chardham Yatra by Car Bus Taxi
Places Covered:-Badrinath-Kdarnath-Yamunotri-Gangotri
Contact No.:-9911884413
Starting From On Request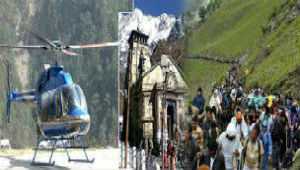 Chardham Yatra by Helicopter 04Nights / 05Days
Places Covered:-Badrinath-Kdarnath-Yamunotri-Gangotri
Contact No.:-9911884413
Starting From On Request