Apart from the Kedarnath Temple, there are many more places to visit and explore nearby which often pilgrims tend to miss. Here are the major places you could visit in Kedarnath.
Shankaracharya Samadhi
The location where the great philosopher and religious guru Adi Shankaracharya took his Samadhi indeed proves to be an auspicious location for all the staunch followers of Hinduism. The calmness and tranquility of the site casts a magic spell on you and the magnificent Kedarnath temple at its backdrop adds a tenfold to its tranquil charm.
Gandhi Sarovar
This lake or 'Sarovar' has great mythological significance. It is from this point that eldest brother of Pandavas, Yudhistira is believed to have left for heaven
Bhairavnath Temple
Bhairavnath Temple, situated at a distance of 1 Kilometer from Kedarnath Dham belongs to Lord Bhairavnath who is believed to play the role of protector of the Kedarnath shrine and the entire valley specifically in the chilly winter months when heavy snowfall leads to the shutting down of Kedarnath temple. From Bhairavnath Temple, you can take a view of Kedarnath shrine as well as the whole valley.
Vasuki Tal
Vasuki Tal is at a distance of nearly 6 kms from Kedarnath Dham. The picturesque views of the towering Chaukhamba Peaks surrounding this beautiful lake indeed have a breathtaking effect. Vasuki Tal is situated at an elevation of 4135 meters above the sea level.
Gaurikund
Gaurikund makes the base camp for Kedarnath trek. The region comprises of a small picturesque village with multiple hot springs and even a temple belonging to Goddess Gauri
Ratus Kund
This small water reservoir is located at an elevation of some 200 meters above the Kedarnath Dham. Ratus Kund is also differently referred to as the 'Ret Kund' because one can find sand deposits at the bottom of this reservoir.
Sonprayag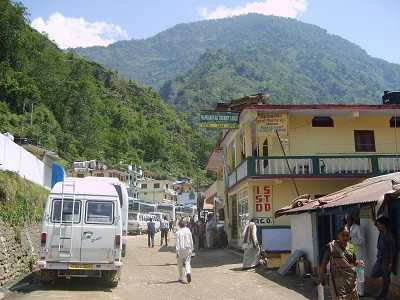 Sonprayag is the holy confluence of Mandakini and Son Ganga Rivers and it marks a diversion to Triyuginarayan.
Apart from the above pilgrims and tourists can also consider visiting several other kunds and places like Deoria Tal, Chandrashila, Ukimath, Shivkund, Hanskund, Rudhirkund, Panch Kedar, all lying in vicinity to the main Kedarnath dham