Uttarkashi in the Garhwal region of Uttarakhand, is considered as sacred as Kashi. It is located between the Syalam Gad and Kaligad Rivers, on the banks of the Bhagirathi River at a height of about 1160 meters. A place so venerated by Hindus, Uttarkashi abounds in ashrams and temples and is a must visit place for devout pilgrims. The most visited place is Lord Shiva's Vishwanath temple located at a site where it is believed the Lord killed Vakasur with his trident.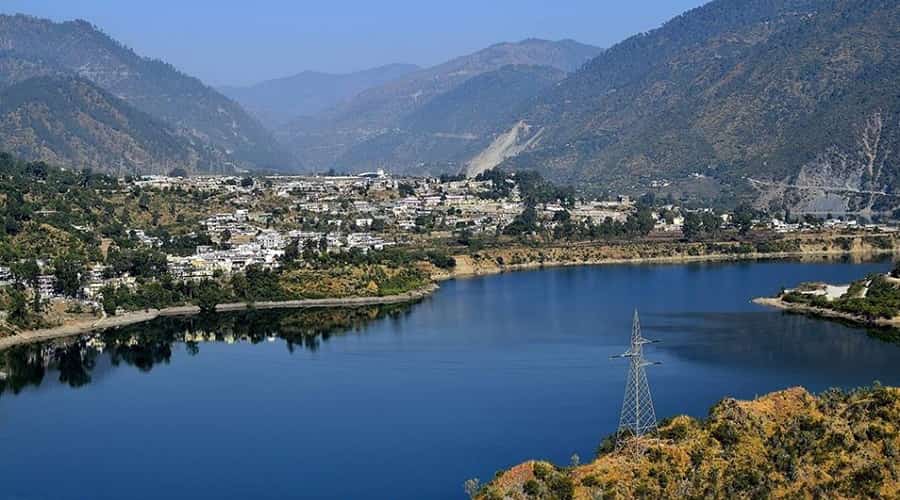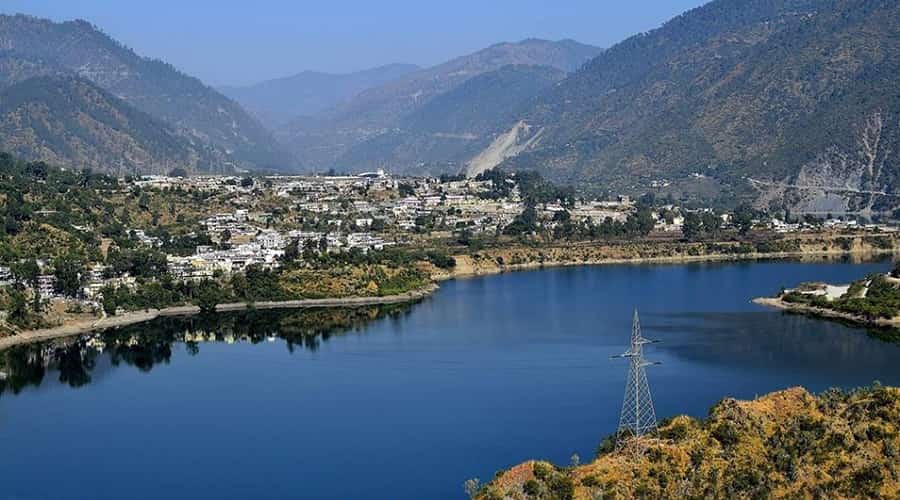 There are temples to Lord Ekadash Rudra, Kali Mata and Parshuram in the vicinity. Firmly on the pilgrim map, this place is a must stop over for anyone going on to Gangotri for chardham yatra. In recent times Uttarkashi has acquired fame as the place to go to for adventure sports and is now known for holy pilgrimages as well as adventure sports.
Getting There
The nearest railway station is Rishikesh, about 145 kilometers away, from where you can get taxis or buses for Uttarkashi. Dehradun, about 162 kilometers away, is the nearest airport. You can also reach Uttarkashi by road from Delhi, Hardwar, Rishikesh or Dehradun. The period from April to October is best for visiting Uttarkashi though you should avoid it during rains.
Places to visit
Uttarkashi has quite a few places you would love to visit. Some of the major ones are:
One is Gangnani, about 39 kilometers away where you will find a temple dedicated to Parashar, a sage of ancient times. Bathe in the Rishikund, visit the temple and then move on.
Harsil, the quiet jewel, is about 73 kilometers away, a retreat for those who wish to spend time meditating in total peace and quiet.
Sat Tal or the area of seven lakes is just that. Walk 2 kilometers from Harsil and you come to this enchanting place, located near Dharali.
Dayara Bugyal is a high altitude meadow about 28 kilometers away, at a height of 3000 meters where you will find a lovely little lake. Relax by its banks and admire the Himalayas stretching as far as you can see.
Maneri is another place to have a beautiful lake and you may be tempted to linger at this place, only 13 kilometers away.
Nachiketa Tal is another lake about 29 kilometers, with a tiny temple on its banks and the Himalayan scenery to keep you lost in admiration of the creative powers of God.
Gaumakh is about 18 kilometers away and this glacier is an important landmark for pilgrims as they traverse the rugged terrain on their way to Gangotri.
Gangotri is one of the char dhams, about 99 kilometers from Uttarkashi, where pilgrims pay their respects at the Ganga mayya temple.
If pilgrimage is not your object you may choose to visit Kedartal, about 18 kilometers from Uttarkashi, a place of ineffable beauty with the lake and the peaks around it creating a different world altogether.
Apart from visiting places or temples, you can choose to indulge in adventure sports, if these appeal to you. There are ample opportunities to join camping treks, go rock climbing or explore forests or simply stroll through the picturesque valleys with mountains towering on each side.
Accommodation
A well developed town, Uttarkashi offers hotels and guest houses to suit every pocket and taste. There are restaurants offering variety of fare but you may want to sample local street food offering regional cuisines.