The crown jewel of India, Devbhoomi Uttarakhand, is a land which boasts magnificent natural beauty and is steeped in an undeniably positive feeling of a sense of spiritualism. From being the place that has given birth to the holiest river of India, ganga to sustaining an unbelievably diverse range of biodiversity this land has always been the pride of the nation. People from all over the world and distant corners make their way to this blessing of a place which proves to be a life changing experience.
With the amazing infrastructural developments taking place in this hill state, it has become even more accessible and well equipped. Travellers can now make their way by utilising the strong and smooth roads and stay at some of the most fantastic accommodations of your choice. It is a complete haven for people looking to spend some time by escaping the chaos of the city life. Feel the adrenaline pumping while bungee jumping or rafting on the gushing waves or go on a spiritual journey within by spending some time in one of the several ashrams and midst the peaceful surroundings that evokes a deep seated sense of unparalleled peace.
Break the boundaries and explore untouched and new horizons coming year and make it more special than ever. If Uttarakhand is on your bucket list for 2020 then here are a few places that you must definitely consider exploring: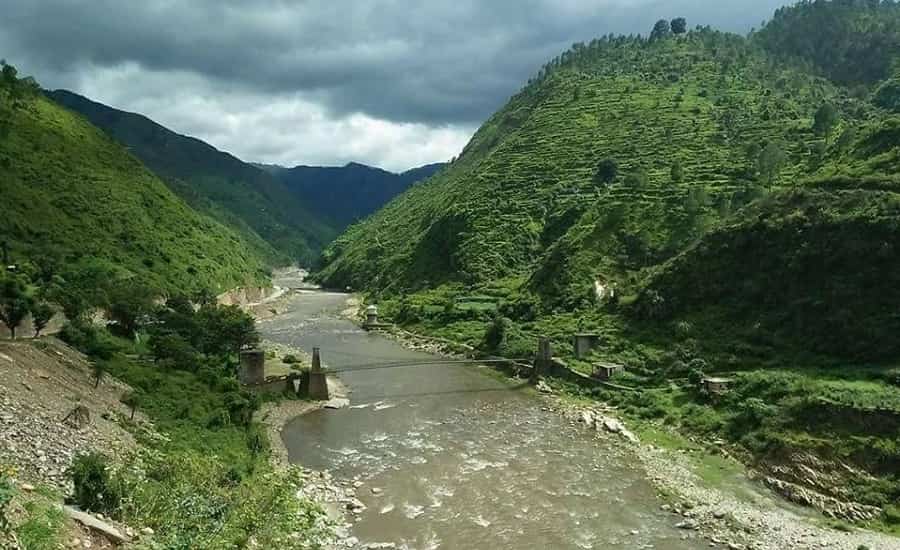 Panning out on the scenic 5 kms stretch of the Kashyap hills and facing the snow bound mountain peaks of Trishul, Panchachuli, Nanda Devi among other Himalayan ranges, Almora is sure a treat. The clear environment, green forests of pine and oaks and a divine aura will leave you spell bound. If you are a nature lover and an admirer of local culture and heritage then this place will surely be a refreshing welcome for you as it had been for some great historical figures like Jawaharlal Nehru, Swami Vivekananda, DH Lawrence, Timothy Leary, Cat Stevens, Bob Dylan, to name a few.
Places to See – Kasar Devi Temple, Golu Devta Mandir, bright end corner, ashram, meditation centre etc.
Kausani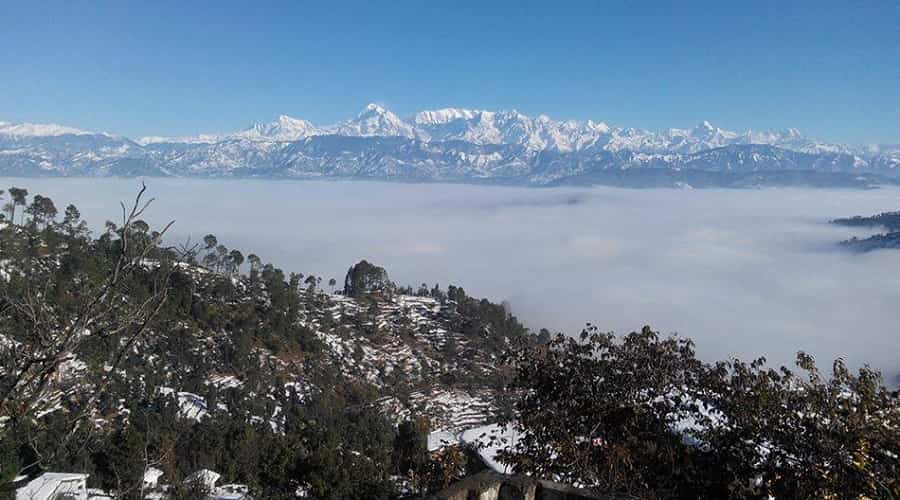 Enchanting, breath taking and rejuvenating are a few of the limited words that describe the beautiful town of Kausani. Situated within the district of Bageshwar it is an ideal place for people who love to spend some time with their thought and observe peace and tranquillity. From here you can easily treat your eyes to the glorious view of the Himalayas stretching 300 km around you. It has also been visited by big wigs like Sumitranandan Pant and Mahatma Gandhi. Being located in close proximity to the town of Almora it often receives visitors but has remained to be one of the offbeat locations.
Places to See – Kausani Tea Estate, Anasakti Ashram, Rudradhari Falls, Sumitra Nandan Pant government museum etc.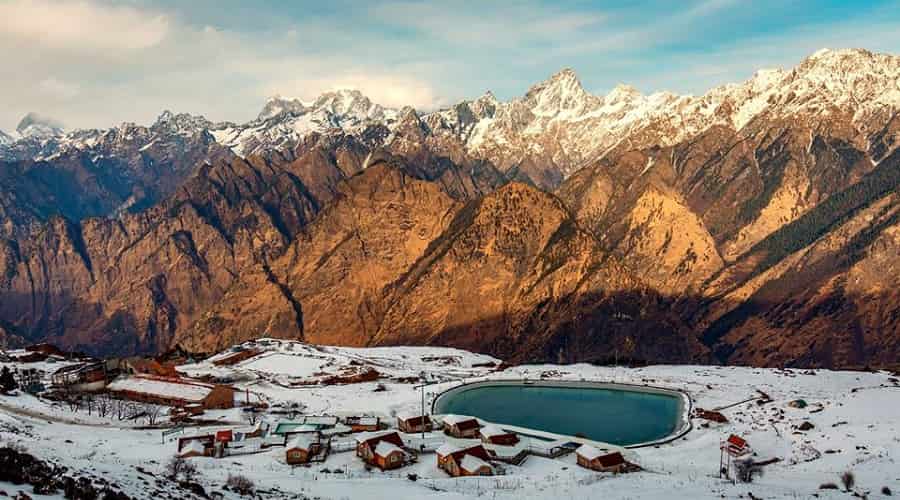 Famous for being one of the top and the best skiing destinations in India, Auli is so much more than just that. There are 2 faces of Auli which depends on the season when you are planning to visit. Summer will greet you with wide open lush green meadows, thriving forest cover and brilliant blue skies. You can go for refreshing nature walks, spend some time by the glimmering blue lake, or just relax and sun bathe. During the peak winter months (December to February) the entire landscape gets blanketed in stark white snow turning the rolling hills into the perfect place to ski or snowboard down.
Places to See – Joshimath, Kwani Bugyal, Gorson Bugyal etc.
Famous among the devout Hindus as the base for the pilgrimage to Tungnath and en route Chandrashila top, Chopta is a small and quaint village filled with thick evergreen forests. One can encounter pilgrims as well as avid trekkers here which creates a very peaceful environment where the splendid beauty of the Himalayas is bountiful. Being a part of the Kedarnath wildlife sanctuary one can even observe the rich biodiversity here and spend some time in peace and solitude while feeling one with nature. Waking up everyday to the unobstructed view of the Himalayan peaks like Chaukhamba and more a stay here would make you keep coming back for more.
Places to See – Tungnath Mahadev Temple, Chandrashila Peak, Kanchula Korak Musk Deer Sanctuary etc.
Binsar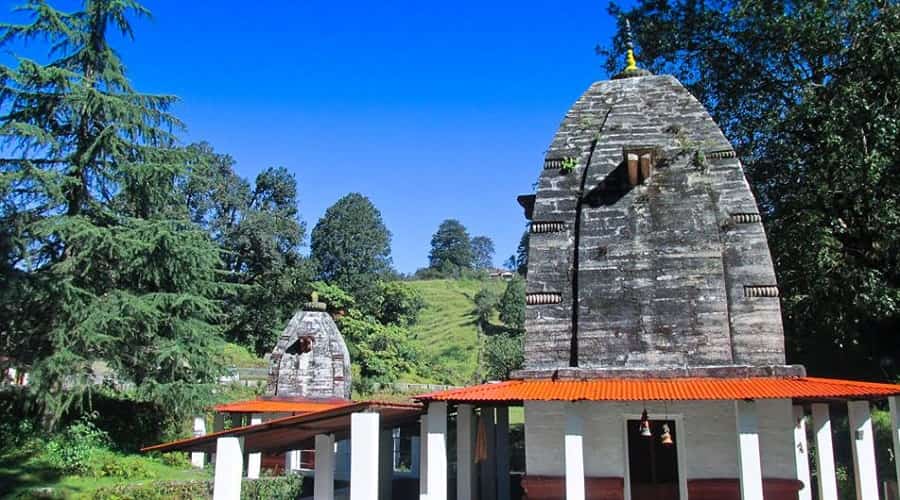 Considered to be one of the most preferred destinations for family getaways and solo travellers, Binsar has become one of the must visit destinations in Uttarakhand. Offering majestic views of the towering snow-clad Himalayas on all sides this place sure is a treat for trekkers, nature lovers, explorers and peace seekers. The environment here is extremely refreshing and the greenery is thriving. Strolling through the tall trees of oak and rhododendrons people and especially bird watchers also prefer going on jeep rides to the famous binsar wildlife sanctuary. The colourfully dotted landscape here is filled with foliage and shrubs which only adds beauty here.
Places to See – Zero Point, Mary Budden Estate, Bineshwar Mahadev Temple, The Grand Oak Manor, Gairar Golu Devta etc.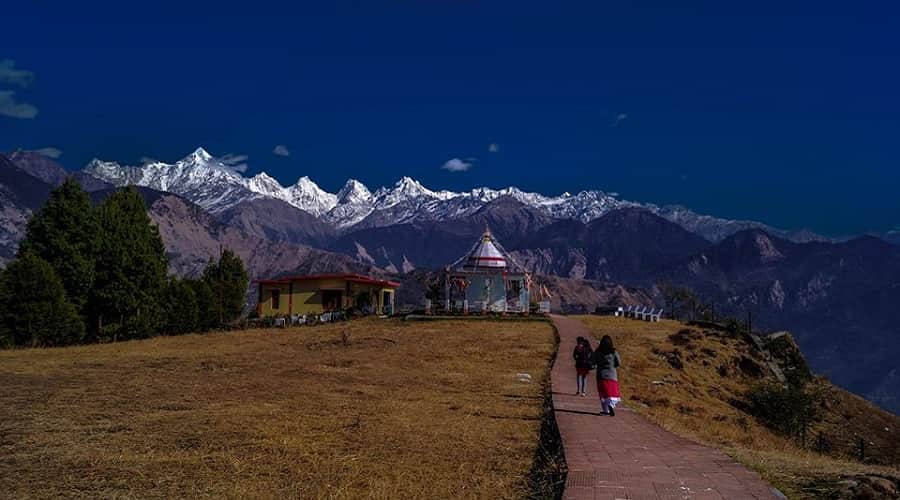 Nestled amidst the peaceful and offbeat district of Pithoragarh, Munsiyari is a peaceful hamlet filled with stunning and panoramic views of the valleys and mountains all against the backdrop of the mighty towering snowy peaks. Also referred to as little Kashmir its name literally translates in to a place with snow and it sees visitors throughout the year in search of peace and some quiet. One can unravel their mind and rejuvenate their mind, body and soul as a whole. Here one can witness the real natural Himalayan beauty in its full bliss. A quiet getaway for everyone looking to escape civilisation.
Places to See – Namik Glacier Trek, Nanda Devi Temple, Birthi Falls, Maheshwari Kund etc.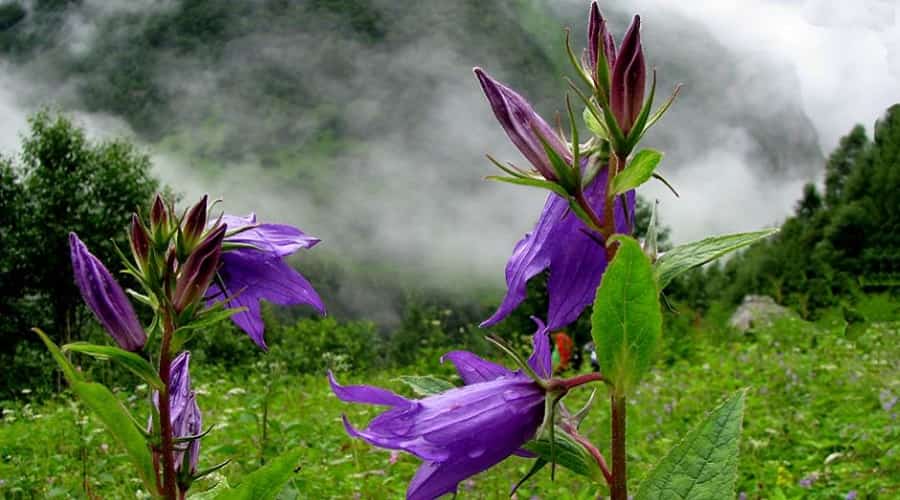 This UNESCO world heritage site of VOF is famous for its rare collection of flora and fauna. This place must already be on your bucket list for 2020 and if not this should be a sure addition. There are no trees! But you will be surrounded with the peaceful sound of the gushing river, colourful rare flowers, lush foliage of green and an unobstructed view of the expansive wide fields to as far as the eyes can see. Discovered by avid mountaineer Frank smythe and his group of explorers accidentally this place is well preserved and remains open for a very limited duration. For this reason one must get their bookings done beforehand otherwise you will miss out on an experience of a lifetime.
Places to See – Hemkund Sahib Gurudwara, Badrinath temple, Ghangaria Village, Govind Ghat, Mana Village etc.
Chaukori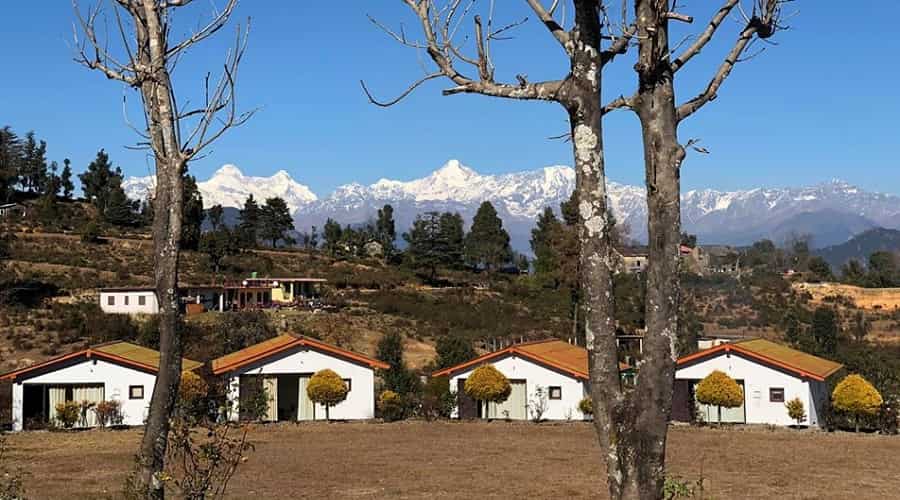 Adorning on the lap of the Kumaon Himalayas and with the pleasantly gushing sound of the River Mahakali, Chaukori is one of the last villages on the indo – Nepal border. Consisting of charming woodlands and views of the amazing peaks of Nanda Devi, Nanda Kot, Panchachuli and more, this scenic village is the perfect epitome of an idyllic life on the hills. The majestic snow bound peaks that you get to witness here seem so close that you will feel like you can touch it just by stretching out your hand. At night one can see the million twinkling stars fighting for space while creating a scene that is so spectacular that it will seem surreal.
Places to See – Arjuneshwar Temple, Nag Mandir of Berinag, Mahakali Temple Of Gangolihat, Kapileshwar Mahadev Temple etc.
Khirsu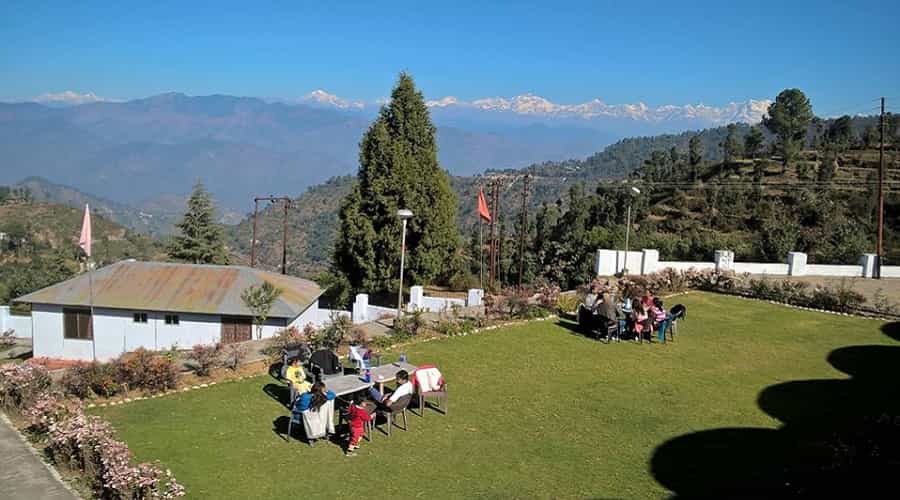 This quaint and humble village is nestled amidst the natural beauty of Pauri Garhwal and due to its proximity to Dehradun and Pauri this place is admired by people looking to getaway for the weekend. From waking up to the panoramic and expansive views of the Himalayas from your window to the stunning lush green coverage Khirsu is one of the most offbeat places waiting to be explored by nature lovers and peace seekers as well. The trails here are dotted with colourful wild hill flowers and various herbs as well and this accompanied with the wonderful chirping of the birds is what makes this place stress free.
Places to See – Jwalpa Devi Temple, Ghandiyal Devta Mandir, Ulkha Giri, Pauri Garhwal etc.
Ramgarh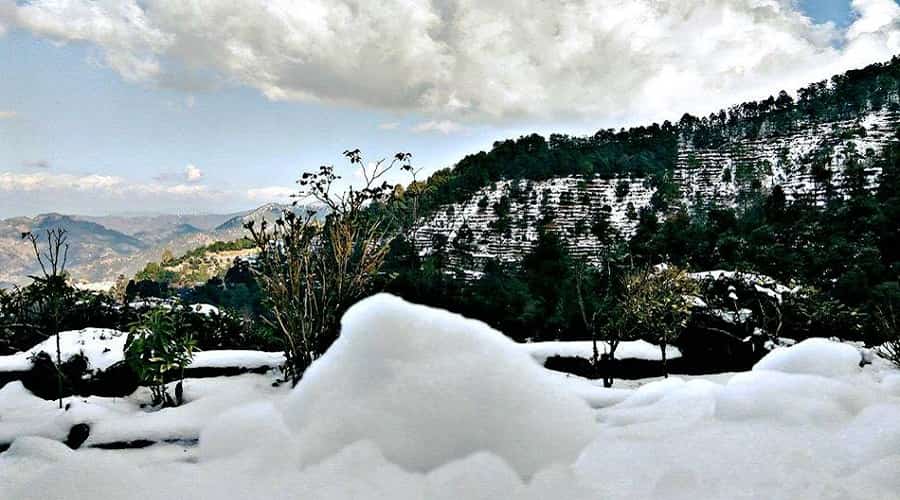 The lush green valley of Ramgarh is situated within the district of Nainital and is lovingly referred to as the fruit bowl of India. Mostly famous for its fruit trees and orchards or apples, peaches, pears, plums, apricots and more, it can be visited if you are looking for a quick getaway from the bustle of the city life. You will be surrounded all around by nothing but only green cover, every inch of the way. Although no snow-capped peaks are visible from here, the jagged and lofty mountains seem as majestic as ever this place is perfect for family vacations and getaway with friends since there are many good quality cottages and villas available here.
Places to See – Bird Watching, Nature Walks, Trekking, Mukteshwar, Nathuakhan, Kainchi Dham Ashram etc.
Rishikesh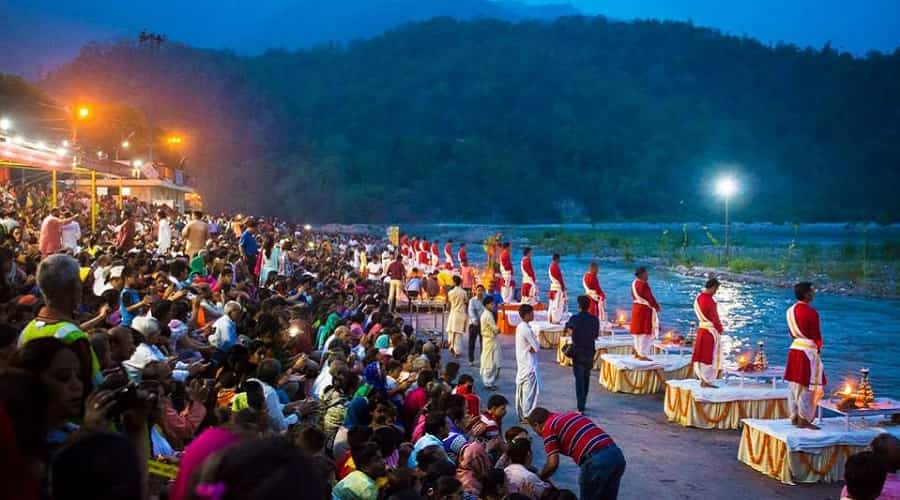 The holy town of Rishikesh which is also referred to as a twin of its neighbouring holy town of Haridwar, is one of the most well-known holiday destinations in Uttarakhand. If you still haven't paid a visit here then 2020 is the year for it. Graced and purified by the presence of the holy River Ganga this place has a charm of its own. People visiting here have different motives and intentions, some visit this place as a part of their pilgrimage to the holy Char Dham Yatra while others come here to feel the adrenaline pumping through their veins by going for river rafting or cliff jumping and camping etc.
Places to See – Shivpuri, Gang Aarti, Triveni Ghat, Parmarth Niketan Ashram, 13 Manjila Mandir etc.
Dharchula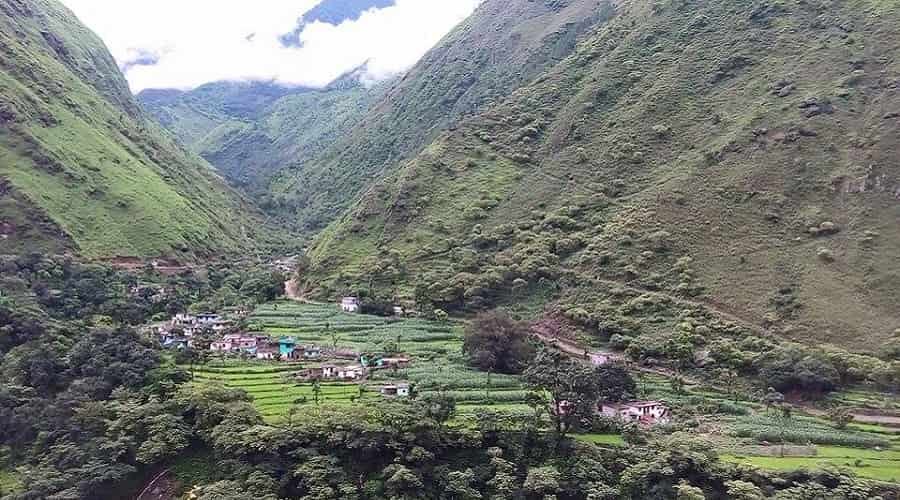 Situated within the quiet district of Pithoragarh and away from the chaotic crowd, Dharchula is a must visit getaway. Surrounded on all sides by incredible peaks of the Himalayas and set amidst the idyllic and quiet peaceful serenity, it is one of the humblest hamlets of Uttarakhand that is waiting to be explored more. This mystical charming village has developed as not only a quiet escape but also as a pilgrim stoppage for devotees making their way to and from Manasarovar Lake. Spending your evening by the river, watching the sun go down among the amazing greenery and mountain tops will surely leave a lasting impression in your heart forever.
Places to See – Askot Musk Deer Sanctuary, Jauljibi, Adi Kailash, Chirkila Dam, Om Parvat etc.
Boasting of impeccable, clean and remarkable natural Himalayan beauty of the surrounding, Harsil is not only one of the major significant pilgrimage towns but is also a great way to get rid of all your tension and stress. Placed gracefully on the banks of the clear, district of Pithoragarh and on the confluence of this river with Jalandhari Gadh this village is located on the head of the valley of Baspa. The charming village displays the lush greenery and the gurgling river which looks like a surreal painting and you will feel blessed to be a part of this stunning destination.
Places to See – Dharali, Mukhba, Gangnani, Sattal etc.
Lohaghat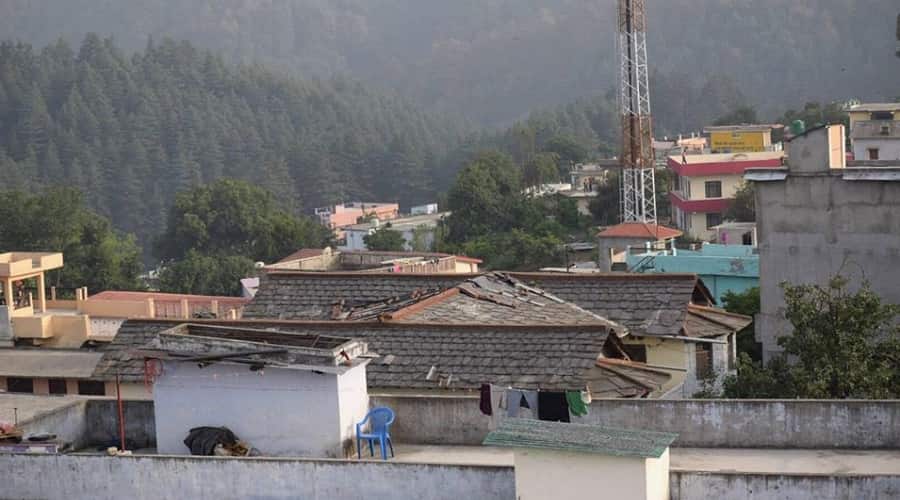 This green unexplored destination located in the district of Champawat needs to be explored more. Far away from the busy roads and tourist sightseeing locations is this quiet and peaceful place which boasts of unbelievable green cover and a sense of amazing tranquillity. This lesser known gem of Uttarakhand is literally hiding in plain sight and deserves to be visited once atleast in 2020. With the presence of tall oak and pine trees along with the bright carpet of rhododendrons in every corner, this place a real treat for everyone looking for a getaway or a way of escaping not only the heat but also the loud and stressful city life.
Places to See – Abbott Mount, Advaita Ashram, Banasur Fort, Abbott Mount Church etc.