Nestled among the lush green Verdant Kumaon Hills of Uttarakhand at a comfortable distance of 8 kms from Almora district, Kasar Devi is one of the most unique spiritual and healing centres in India. With the presiding deity being Kasar Devi this popular pilgrimage destination is not only known all over the world for it's one of a kind rejuvenating powers but is also an oasis for nature lovers since it presents panoramic and breathtaking vistas of its magnificent surroundings. The unmatched exuberance and the majestic grandness of this temple location is what set this place apart from the rest. Kasar Devi can be visited for its quiet, calm and encapsulating surroundings which has attracted numerous tourists from across the globe including some of the most prominent and popular individuals. This secluded hamlet is also flocked by hippies and backpackers who are seeking spirituality. One can savour some of the most enchantingly beautiful views of the Almora valley while meditating on the hill side. Kasar Devi has remained one of the prime sites for yoga, meditation and spirituality due to its positioning on the Allen Van belt which results in deeply exhilarating experience.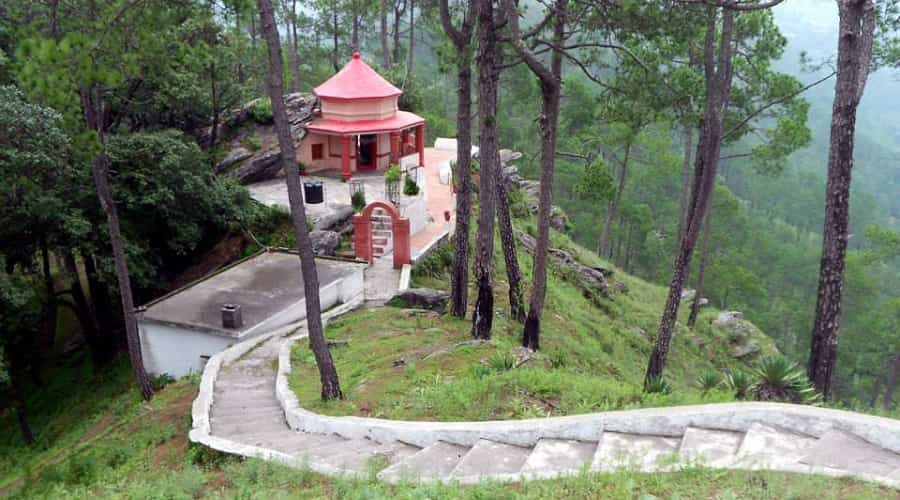 Interesting Facts About Kasar Devi:
Crank's Ridge
Also known as Hippie Hill this ridge is a pine covered ancient capital od Kumaon. During the 1920s and 1930s this ridge became a safe oasis for bohemian artists, writers, poets and seekers of spirituality. The popularity of this ridge began by a visit from Swami Vivekananda who paid a visit to this spiritual hub to meditate during the late 19th century. During the 1960s a number of notable artists and writers flocked to this place which included personalities of the counter culture like – Timothy Leary, Bob Dylan, D.H. Lawrence, Cat Stevens, Alfred Sorensen, George Harrison, Jawaharlal Nehru, Allen Ginsberg, Richard Alpert and several others.
Surprising discovery at Kasar Devi made by NASA
Kasar Devi is not one of the cult tourist destinations and is also one of the prime hippie trails in India which is frequented by numerous celebrities in incognito mode. It is located on the geomagnetic field of Van Allen belt – a zone of intense and energetically charged particles which originate from the solar winds – which was researched by NASA and the same belt lies on other iconic heritage sites like Machu Picchu and Stonehenge. People who have meditated here are said to have experienced a higher degree of rejuvenation.
Sightseeing Places & Things to Do Near Kasar Devi Temple
Visit Kasar Devi Temple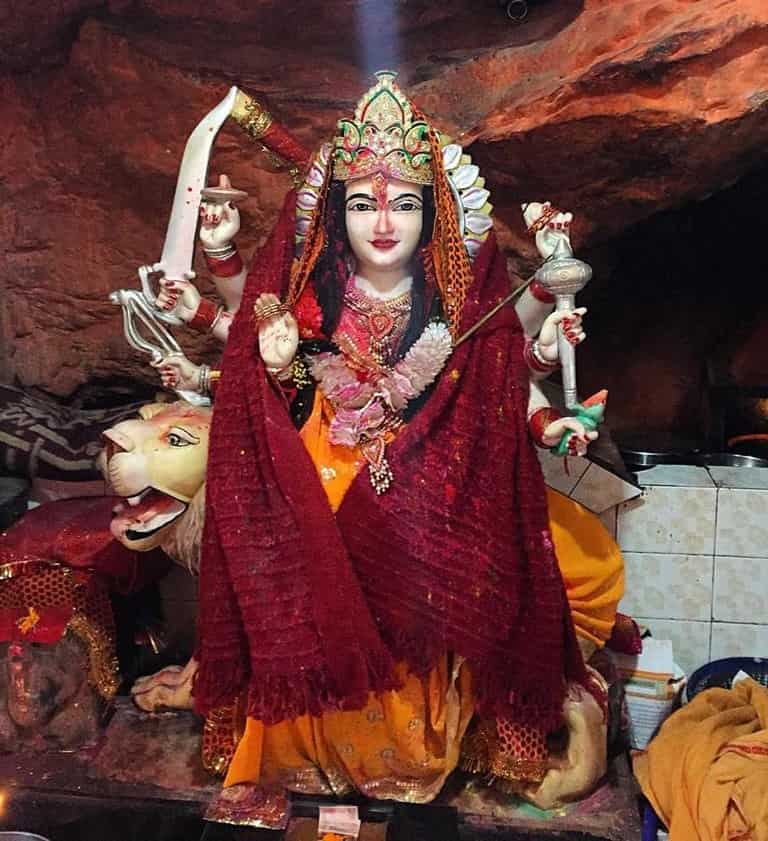 This high altitude temple which is dedicated to Goddess Kasar Devi, attracts a throng of pilgrims and travelers from across the globe who wants to experience some extremely rejuvenating and refreshing experience. it is also advised for you to plan your visit during the time of Kartik Purnima when a fair is held at the temple to mark the occasion.
Visit Crank's Ridge
Popular for being of the most sought-after hippie trails in India Crank's ridge has been visited by numerous famous personalities of the bygone area including a number of musicians, writers, mystics, saints, philosophers and spiritual leaders.
Opt for Mediation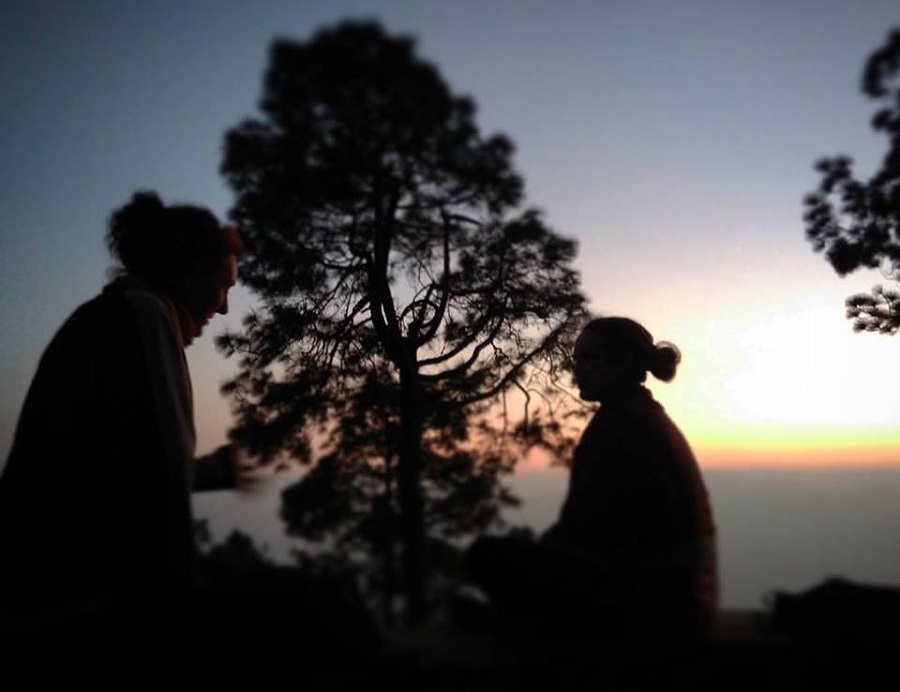 Kasar Devi is known for its highly zen and deeply rejuvenating effects on people who perform meditation here. The entire region is dotted with numerous ashrams and meditation centres which attract a number of tourists, travelers and peace seekers.
Perform Yoga
Along with innumerable meditation centres and ashrams Kasar Devi is also home to a number of yoga centres which guarantee a refreshing experience. it is believed that performing yoga at Kasar Devi will have an unparalleled rejuvenating experience than done anywhere else.
Binsar Wildlife Sanctuary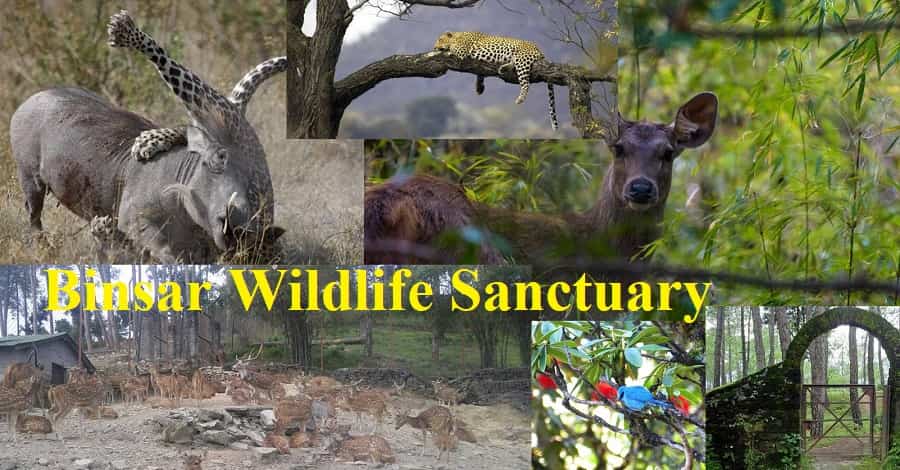 Lined by thick and tall rhododendrons, oaks and pine trees a visit to Binsar wildlife sanctuary is an oasis for animals lovers and nature enthusiasts. It is also a paradise for bird watchers who can spot various colors and species of birds. All this complete with fresh and unpolluted air will definitely make your visit there a worth it experience.
How to Reach Kasar Devi:
By Air – The closest airport leading up to Kasar Devi is located at Pantnagar which is at a distance of 124 kms. Visitors can haul a taxi or book a cab heading to Kasar Devi via Almora which is situated at a distance of 8 kms from Kasar Devi. There are also numerous buses and shared cabs also available which cover Pantnagar to Almora.
By Rail – Kathgodam is the closest railway station which is situated closest to Kasar Devi and is located at a distance of 88 kms from the temple. There are numerous taxis and buses which connect Kathgodam to Almora on an everyday basis. The most readily available trains at Kathgodam are Ranikhet express and Sampark Kranti.
By road – Kasar Devi is situated at a mere distance of 8 kms from Almora which is well connected with a network of motorable roads from all the major towns and cities.
Weather Conditions in Kasar Devi
Summer – The time which pans from March to June witnesses pleasant and comfortable climatic conditions. The temperature stays between 20 and 25 degree Celsius and attracts a throng of tourists from nearby cities as one of the most prominent weekend getaway destination.
Monsoon – The rainy season at Kasar Devi lasts from June to September where the mountains are susceptible to unpredictable landslides. However if you are visiting during that time then outdoor activities are highly discouraged. This is also the best time to experience the Himalayan monsoons which may prove to be one of the most memorable experiences of your life.
Winter – The winter month's lasts from November to February and the climatic conditions are extremely frigid, cols and sometimes wet. If you want to experience the Himalayan chilling winter then you can pay a visit to Kasar Devi during these months when the temperature stays between 11 to 6 degrees Celsius.