The culture of devbhoomi Uttarakhand is quite distinct and unique in its own way from the rest of India. The traditions and beliefs of this wonderful hill state find its roots back to the ancient ages which is well preserved by the local people here. The entire state is divided culturally into 2 divisions namely Kumaon and Garhwal. The cities of Pithoragarh, Bageshwar. Almora, Nainital, Champawat and Udham Singh Nagar comprises the Kumaon division whereas the cities of Chamoli, Pauri, Tehri Garhwal, Rudraprayag, Uttarkashi, Haridwar and Dehradun form the Garhwal division. Every city, village and tribe have their set of own beliefs and traditions which makes it one of the most unique places to visit India.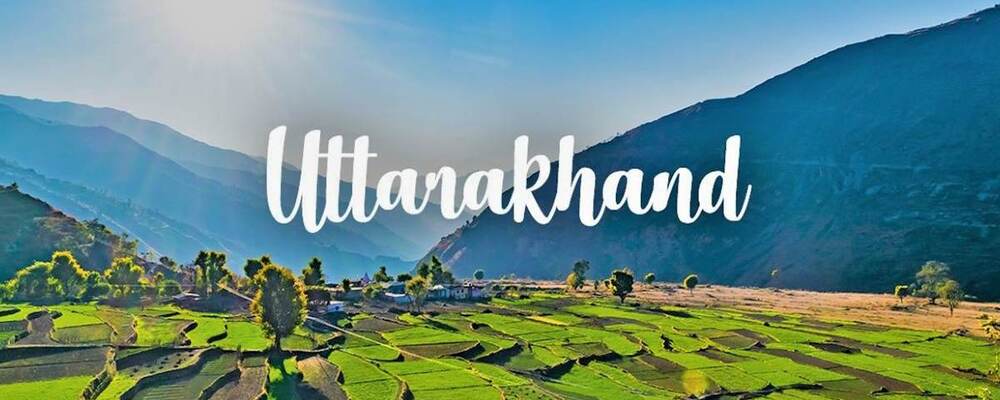 The various festivals, folk dances, songs, music, folk fairs etc are a hugely celebrated phenomenon in Uttarakhand. The various sub groups and ethnic groups call this place their home follow a variety of cultures and traditions which should be experienced at least once in a lifetime. The place gives you a number of opportunities to discover its age-old traditions as a part of a cultural tour to Uttarakhand. From the local temples here to its ancient structures and holy spots dating back to Sat Yuga sets it apart from the rest of the sub-continent.
Here you will get to know more about the cuisines, fruits, lifestyle, attire and other things as well which you may not have known earlier. Every where you go you will be greeted with humble and smiling folks who take a lot of pride in their heritage and lineage and go above and beyond to preserve their legacy. The people of Uttarakhand are also known for being welcoming hosts so the option of village and eco-tourism is a great way of exploring the cultural backdrop and relevance of its culture.
Religion in Uttarakhand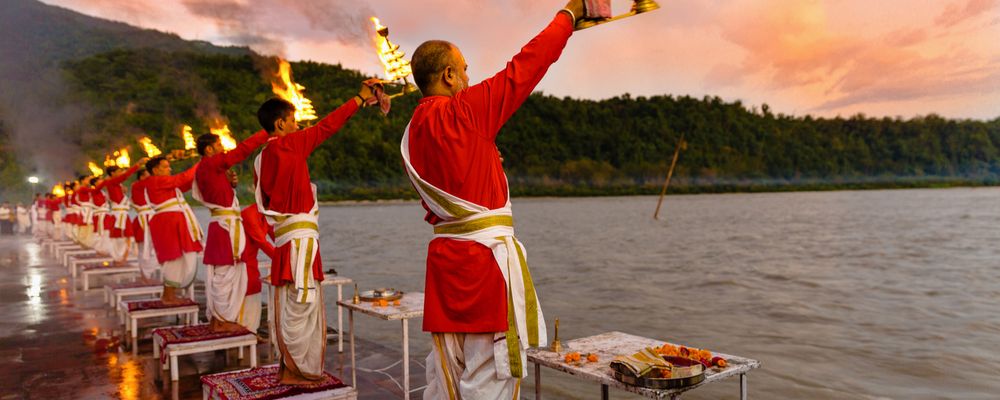 The lifestyle of the people of Uttarakhand is deeply rooted to their religion and beliefs. 4.5ths of the entire population of this wonderful hill state comprises of Hindu believers while the remaining percentage consists of Sikhs, Muslims, Jains and Buddhists. Being a Devbhoomi or a holy land this place is the abode for people from all over the country and is dotted with a number of temples and other sacred places of worship. Religion in Uttarakhand is a very important part of the local people's lives here who make sure to embrace it with open and wide arms.
Uttarakhand Language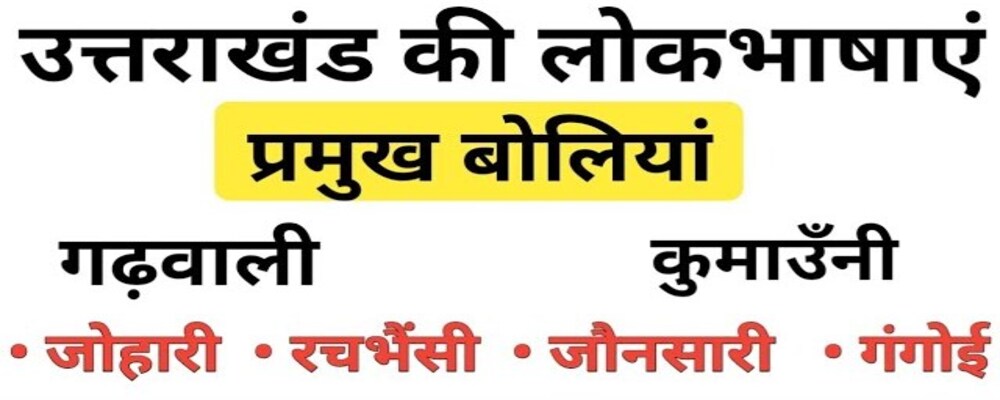 The people of Devbhoomi come from various different backgrounds and their historical account dates back to ages ago. The languages here are divided into 2 broad divisions here namely Kumaon and Garhwal where the people speak Kumauni and Garhwali who are together referred to as Pahari. However little is known that within these divisions there are several other languages spoken by ethnic tribes and various sub groups who have been residing here since a very long time. From the pronunciations to the terms given to various things you will come to know that the language of Uttarakhand is not that different after all.
Uttarakhand Literacy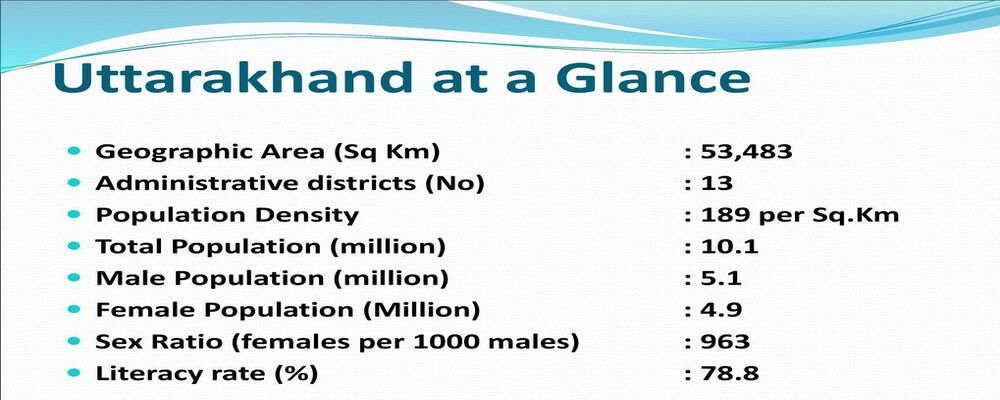 The state of Uttarakhand has a number of primary to high school and universities. These are very good places to get education not only for the local population there but also for the population of outside. Due to the presence of incredible infrastructure and underrated facilities the literacy rate in Uttarakhand has been on a constant rise and has become a place which is one of the most literate states of India comprising of 80% of literacy. People here are capable of speaking multiple languages and can easily get jobs in some nearby big towns to earn their livelihood
Uttarakhand Dress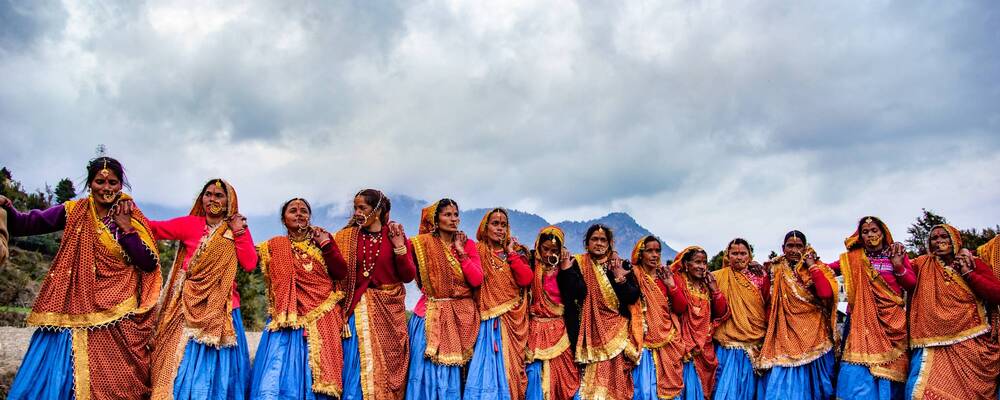 One can tell a lot about someone through the attire they are wearing and the traditional dress and clothing of Uttarakhand does exactly that. Their clothes are made to suit the cold environment and are different for the native men and women. While men wear a traditional hat teamed up with Kurta Payjama along with a warm waist coat, women on the other hand adorn themselves in colorful long skirts, enabling them to walk freely and Glittering Jewellery decorating their ears and neck. The traditional clothes here set the people apart from the rest of India.
Art & Craft of Uttarakhand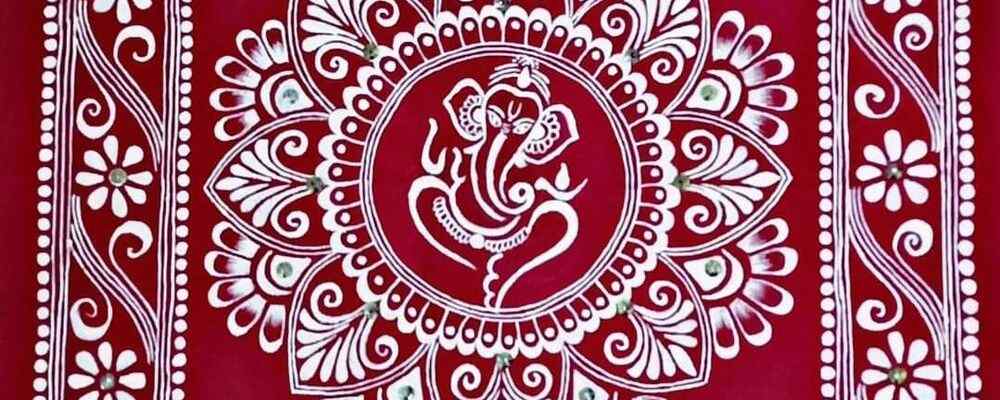 Apart from tourism and agriculture the livelihood of the people of Uttarakhand depends on creating quirky and traditional arts and craft. You can get anything from weaved baskets, chairs, wall hangings, decorative items etc. one must make it a point to get at least 1 thing from here in order to show your support to the local businesses here. The traditional way of getting things made here are now becoming a worldwide phenomenon and people come here to admire the talent and hard work of the people who make these idyllic and pretty things.