If you want to feel Nature in all its pristine glory, untainted and fresh, come to Sitapur-a beautiful picturesque hamlet in the lap of Mother Nature. Know more about Sitapur from the article below-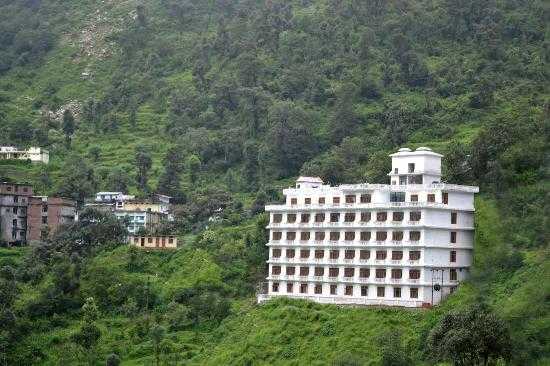 Still a not-much-explored tourist spot, this virgin beauty falls on the way towards Kedarnath. This fabulously beautiful place is just 7 km away from Gaurikund and 26 km from Guptkashi. It is, therefore, a perfect halt during the peak season of Chardham Yatra in summers when all the other staying places are choc-a-block with pilgrims. It is a lovely spec of a hilly town sitting pretty with picturesque Mountain views all round, pleasant weather and friendly locals. Pure bliss!
How to Reach
Sitapur falls on the Chardham route. It is close to Kedarnath.
By Air: Jolly Grant airport is the nearest airport and well-connected to New Delhi International airport. Taxis are available from airport to Sitapur.
By Rail: Haridwar is the railhead and acts as the portal to the higher reaches of Himalayas. Buses and taxis are available to Sitapur from Haridwar. Rishikesh station and Kotdwar station are closer but they are small ones and few trains pass through them.
By Road: Sitapur can be reached by taxi, bus or own vehicle by following NH 109 which joins Rudraprayag to Kedarnath dham, and also NH 58 that joins Delhi to Mana Pass. Important town that fall enroute is Guptkashi.
Note: There is helicopter service from Sitapur to Kedarnath.
Weather
Summer starts from mid-April and continues till the monsoons with average temperature of 22 degrees. The monsoon time from July to mid-October should be avoided by the tourists as it brings landslides and therefore frequent roadblocks. The winters are crunchy when the minimum temperature is at sub-zero level. Best time to travel is during summers and post-monsoon.
Sightseeing
There are quite a number of places to visit around Sitapur.
Gaurikund:

It is known for the thermal spring known for its medicinal value. One has to take holy dip in it before commencing journey to Kedarnath.
Guptkashi: It is a place laced with myths and legends. 'Gupt' means hidden and 'Kashi' is a place where Lord Shiva resides. He remained hidden when Pandavas came to visit after the destructive war of Kurukhestra. It is also the place where Lord Shiva proposed Parvati for marriage.
Kedarnath: This holy shrine houses a pyramidal rock in the sanctum sanctorum which is worshipped as Lord Shiva himself by the devotees.
Badrinath: In Badrikashram, the resident deity is Badrinath, considered as incarnation of Lord Vishnu and worshipped in the idol that has been discovered by Adi Shakaracharya in Narad Kund.
Gangotri: Gangotri is the river-head of the mighty Ganga River and is worshipped as the Divine mother here.
Yamunotri: In Yamunotri, Yamuna River is worshipped as mother goddess.
Sonprayag: Sonprayag is the confluence of Vasuki river and Mandakini.
Rudraprayag: It is the confluence of Mandakini and Alkananda.
Ukhimath: Ukhimath houses Lord Kedarnath and Madhyamaheshwar during the chilly winter-time.
Joshimath: Original name of Joshimath is Jyotirmath. It is the winter abode of Lord Badrinath during the crunchy winters. An interesting story floats here. There is a Narasimha temple here where the hand of the idol is said to be thinning each day. It is believed that the time the hand breaks, Badrinath will be cut-off from the general mass by a huge landslide.
Triyuginarayan: Triyuginarayan temple is believed to be built in Treta-Yuga and the marriage of Shiva and Parvati took place here. There is Akhand-Dhuni inside the temple, the imperishable pious fire which stands testimony to the sacred matrimony.
Fairs and Festivals:
Main Hindu festivals like Shiva Chaturdashi, Janmashtami, Akshay Tritiya, Deepavali, Badri-Kedar festival among others are celebrated with full fervour. These days witness rather greater number of pilgrims and devotees in the temples.
Accommodation:
There are quite a handful of hotels and lodges available in Sitapur. Certain tour packages for Chardham Yatra makes Sitapur their centre for conducting tours to the four holy points.
Shopping:
Not much of a shopping destination, Sitapur has its small collection of woollens, handicrafts, materials needed for religious rituals, beaded necklaces typical of hilly regions, photo frames of temples, gods and goddesses.
Cuisine:
Typical North Indian fare consisting of rice, chapatti, vegetables, lentils etc. and snacks.
Activities:
Trekking, hitch-hiking and pilgrimage are the main activities that can be undertaken here.