Tucked in the lap of Garhwal Himalayas, this beautiful township of Uttarakhand has turned into a major tourist attraction of late. What you can expect here is a serene tranquil ambience, celestial views of far-flung dense forest covers of conifers and an awesome invigorating glimpse of the mighty Himalayas. These are all enough to recharge you and de-stress you far away from the hullabaloo of the city. If you are planning a trip to Chamba this summer, this general travel information guide below will help you a lot.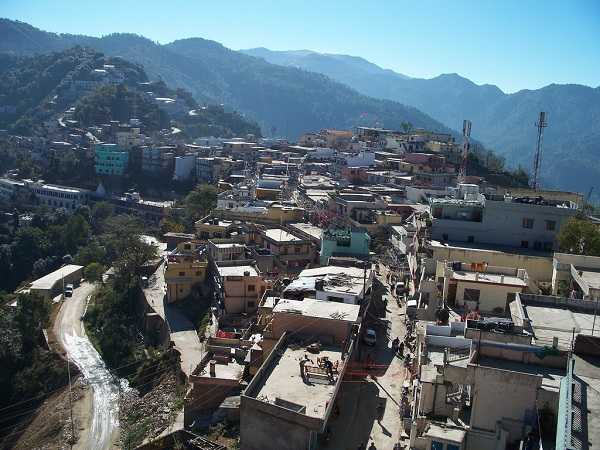 Chamba, a scenic hamlet in Uttarakhand's Tehri district is located at the junction of connector roads between Mussoorie and the Rishikesh. This small hill station has turned into a major tourist attraction since the last few years and tourists pour in large numbers each year at Chamba to enjoy its splendid views of the Garhwal Himalayas. The picturesque quiet ambience, dense covers of Deodars and Pines indeed would allow you to unwind and relax, making you forget completely all the 'blues' of your busy city life. This beautiful hill station is about 1676 meters above the sea level. Its un-spoilt tranquil natural beauty is what tourists find fascinating and thus keep coming back to Chamba
Places to Visit in Chamba
As a tourist, you would definitely be interested to know about the major tourist attractions of Chamba. Here are the top visit-able places which you should visit during your Chamba sightseeing
Shri Bhageshwar Mahadev Mandir

This temple has Lord Shiva as its deity and is one of the most famous temples of Chamba. The uniqueness of the temple lies in the fact that the Shiv Lingam here is a natural lingam that rose from the depths of the earth and came to view naturally. For the locals, this temple holds immense spiritual importance. There is huge celebration with noteworthy pomp and grandeur at this temple during the Shiv Ratri Festival
Gabbar Singh Negi Memorial
This memorial stands as a testimony of the gallantry of Gabbar Singh who was a courageous soldier. In World War I Gabbar Singh's heroic feats mde him famous enough. He along with his battalion achieved victory after a terrific combat at Flanders. For his courageous feats he was rewarded and awarded with the prestigious Commonwealth Nations Victoria Cross and Gallantry award of England. In the year 1925, this memorial was set up in Chamba to pay a tribute to this great soldier
Tehri Dam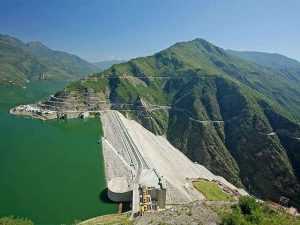 Tehri dam is the country's tallest dam constructed on River Bhagirathi. Tehri dam harnesses waters of two mighty Himalayan Rivers-Bhilangana and Bhagirathi. The dam stands as a huge sturdy construction made out of earth and rocks. The Tehri dam water barrier is a multi-purpose project. Tourists make it a point to visit the Tehri dam which is the largest project for Hydroelectric power generation in the whole of the world too. The lake formed as a result of the dam construction offers umpteen opportunities for chasing your adventure passion. Rafting, Kayaking, Boating, Rowing, Angling, Scuba diving, Speed boating, Canoeing are some of the adventure sports you could indulge in around the Tehri dam.
Surkanda Devi Temple
Surkanda Devi temple falls in Uttarakhand's Chamba district and is an abode of Goddess Surkanda Devi, a form of Ma Shakti. Legends have it that when Sati, Lord Shiva's wife sacrificed herself in the fire of the Daksha yagya, Lord Shiva out of fierce anger and grief begun his Tandava or the dance to bring about cosmic destruction, carrying Sati's body on his shoulders. Lord Vishnu intervened fearing total destruction and annihilation of Universe. He ordered his Sudarshan Chakra to divide Sati's corpse into several parts. The different body parts of Sati fell on the different locations of the country and at each place, a Shakti Peeth was constructed. According to legendary tales, the head of Devi Sati fell on the location where the temple of Surkanda Devi stands today.
Narendra Nagar
The charming hill station of Narendra Nagar offers breathtaking views of the Doon Valley and Ganga River. Invigorating views of the sunset, enchanting Alpine forests, places like Maharaja Narendra Shah's royal palace, the famed Ananda spa yoga center, the enchanting Kunjpura atop a hillock make Narendra Nagar a popular tourist haunt.
Best time to Visit
It is best to visit this hill station between March and June. During these months, Chamba has its summers with the average temperature ranging between 30 degree centigrade and 14 degree centigrade. Winters are too cold in Chamba and it may even snow. Winter season in Chamba lasts from November to February and the average temperature recorded during that time is around 4 degree Centigrade. If you wish to experience the romantic season in this exquisite hill station, visit Chamba between the months July and October when the region gets medium to low showers of monsoon.
Accommodation
There are countless accommodation options at Chamba ranging from luxury resorts to medium budget hotels, cottages and bungalows. Some of the top rated hotels and resorts of Chamba are Classic Hill Top Resort, 180 Degree Resort, GMVN Tourist bungalow, Drive Inn, Club Mahindra Kanatal Spa.
Shopping
Chamba is famed for the beautiful crafts made by local artisans. So if you have to shop in Chamba, fill your shopping bag with as many crafts as you can. Leather work, home décor items, Chappals, ornate wooden boxes, beads, typical Garhwali handloom, shawls are the chief crafts for which Chamba is well reputed nationwide.
Cuisine
When you are in Chamba you should try at least some of the local dishes, typical to the region. The cuisine of Chamba clearly mirrors its rich tradition and culture. The hotels, dhabas and restaurants of Chamba will definitely have the typical Gharwali Thali and the top regional dishes in their menu list. So don't forget to sample local delicacies like Sisunaag Saag, Kappa, Bhaang, Kafuli, Kandalee ka saag, Gulgula, Palau, Phannu etc
How to reach
You can take a flight from Delhi to Chamba and land at the Jolly Grant Airport, which is only 75 kms away from Chamba. Well developed motor-able roads connect the airport to Chamba and good taxi services are available to make you reach Chamba from the airport. You can even reach Chamba via rail route. There are trains running between all the major cities of India and Rishikesh, the rail station which is nearest to Chamba. It is only 58 Kilometers away from Chamba. There are frequent connecting trains running between Chamba and Rishikesh and even you travel by road from Rishikesh to this beautiful township of Uttarakhand because bus plus taxi services between Chamba and Rishikesh are also quite excellent. It is possible to reach Chamba solely by the road route too. The township is connected to NH94 and to all the important cities of Uttarakhand via road. In other words, you can easily reach Chamba from cities like Haridwar, Dehradun, Rishikesh, Mussoorie, Uttarkashi, Devprayag, Tehri etc by road.