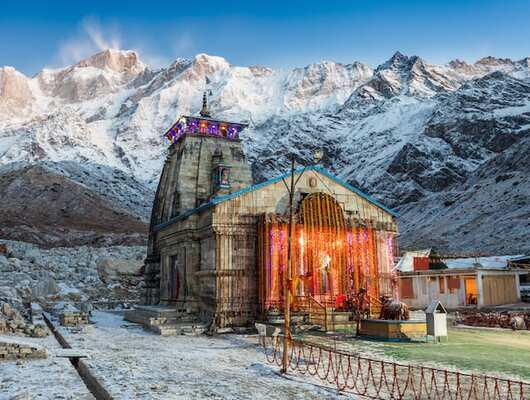 Duration – 1 Day
Starting Price – Rs.7,000/- per person
Arrow aircraft offer charter services from the helipad at Phata to Kedarnath. They are known for offering safe, secure and comfortable helicopter journeys to Kedarnath. They are also known for offering budgeted Kedarnath helicopter flights. This Yatra journey to Kedarnath is made available from the opening dates of the Dham to the shutting down date of the Dham. For a few days of monsoon in between these Heli Services to Kedarnath are suspended for a limited period. So it is wise for you to plan your journey accordingly beforehand in order to avoid inconvenience and ensure safety.
Arrow Aircraft offers Helicopter Tour of Kedarnath:
Address: 503, G+5 Building, Opp. Terminal 1C, Domestic Airport, New Delhi, Delhi 110037
Cancellation Policy:
More than 72 hours prior to the scheduled departure – 10%
Within 24 to 72 hours prior to the schedule – 50%
Less than 24 hours prior to schedule – 100%
In case of technical reasons if your flight is cancelled then the passengers will be entitled to a complete refund.
In case the cancellation of flight occurs due to some bad weather conditions then also the passenger will be entitled to a full refund without any sort of reassurance for accommodation or stay options for the following day. However, the company will make efforts to accommodate you in every possible way on the next flight date.
In case you avail the return ticket and if one leg of your journey remains incomplete while one leg of the journey is completed due to reasons like bad weather conditions or technical difficulties, then the passenger is entitled to a refund of the balance cost after the cost of the one way ticket.
The company is not responsible for providing boarding / transportation and lodging for the pilgrims on board in case the flight is not operated because of any reason from either Kedarnath or Phata.