Situated in the district of Uttarkashi, Yamunotri is surrounded by unmatched beauty of the Garhwal Himalayas and represents the beauty of nature in its full potential. Being located on a hilly terrain complete with ragged mountain sides and Bugyals, Yamunotri offers a number of places which you can visit apart from just the temple. You can go on outdoor adventure treks and hikes and explore the beauty and serenity of this hidden gem.
Yamunotri is surrounded by fascinating and mystical sites where you can go and explore the hidden gems of natural beauty. Here are a few places that you can visit here: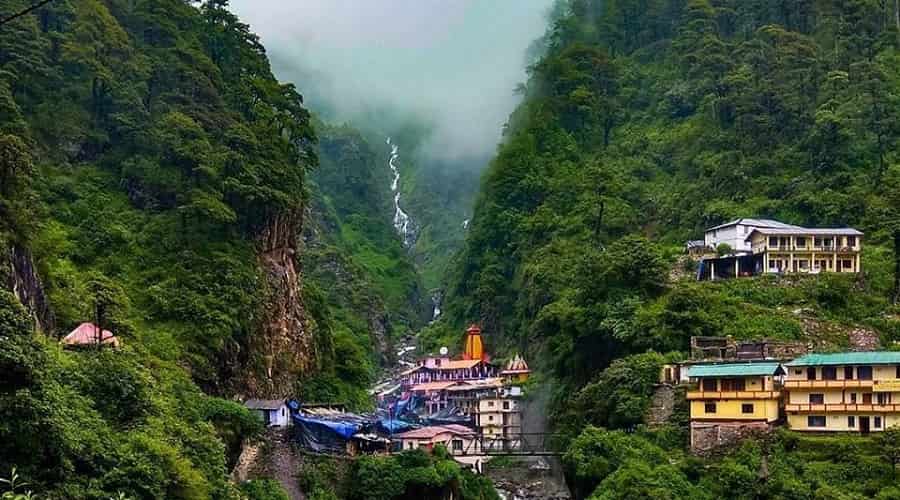 The holy Dham of Yamunotri is flanked by lush, green rolling hills along with a backdrop of silver cascading waterfall. As the name suggests this holy shrine is dedicated to goddess Yamuna and it also functions as the commencement point for the Char Dham Yatra journey. The only way to reach Yamunotri temple is via trekking your way to the main temple site which is of 6 kms but the resulting spirituality and view is impeccable. The location of the temple marks the emergence point of the holy river of Yamuna.
Surya Kund
This thermal hot water spring gets its name from the gently flowing river of Yamuna that makes its way from right next to it. The temperature inside this hot water spring can go up till a scorching temperature of 88 degree Celsius. The holy Prasad that is distributed inside the temple is prepared here which includes the preparation of rice and potatoes inside the boiling water. After presenting this Prasad at the temple to the presiding deity it is then distributed amongst the devotees visiting who take it home.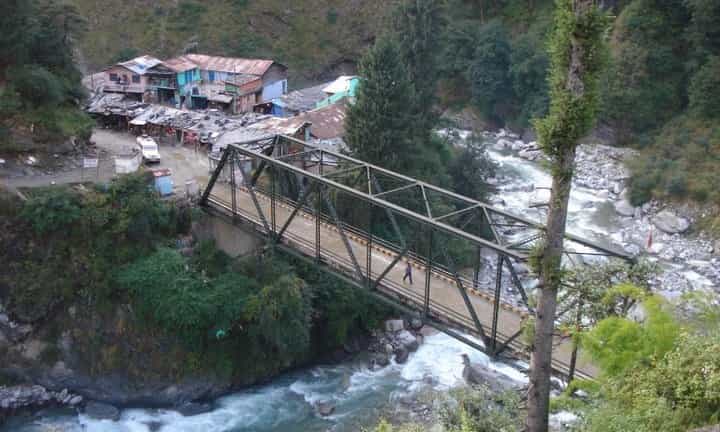 Situated right on the confluence of the rivers of Hanuman Ganga and Yamuna this holy place is situated at a distance of 13 kms from the main temple of Yamunotri. Initially this was the place from where the trekking for the temple used to commence however now, jeepable roads have been constructed that has shortened the distance to 6 kms currently from Hanuman Chatti to Janki Chatti. This place serves as an important stopover for the people on their journey to Yamunotri like raincoats, medicines along with other essential requirements. This place is also a popular trekking destination and people can also visit its nearby counter parts of Darwa top or Dodi Tal.
Saptarishi Kund
Sitting peacefully at a distance of 10 kms from the main Dham of Yamunotri this place can be reached after covering a trekking distance of 2 to 3 days. This crystal, clear and gleaming high altitude lake is a pristine destination among nature lovers and outdoor explorers. Sitting amidst the lush greenery and enchanting surroundings the terrain of Saptarishi Kund also consists of pathways strewn with rocky debris making the journey difficult yet extremely fruitful. It is named so since it is believed that the famous 7 rishis of India are said to have performed various yoga around the perimeter of this lake.
Janki Chatti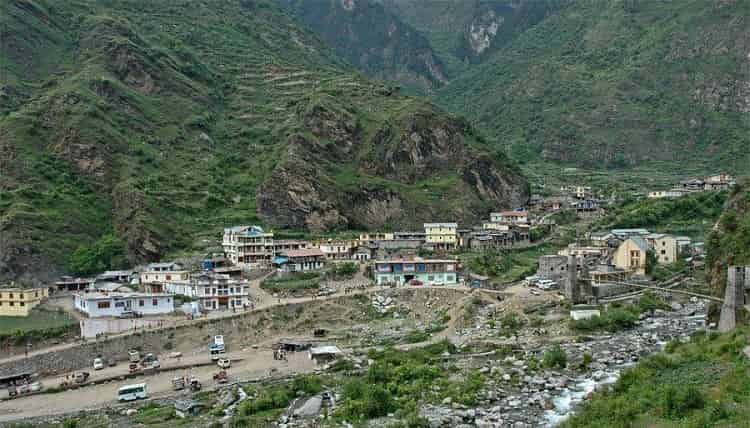 Known for its numerous naturally occurring thermal hot water springs which sit on an elevation of 2,650 metres above sea level your travel to Yamunotri remain incomplete without a visit to this pristine destination. Surrounded by thick and lush greenery on all sides and in close proximity to the Indo China border, this was the previous starting point of the trek to Yamunotri. This newly made route not only shortens the entire trekking route but it also offers a memorable time. Pilgrims on their journey have the option of shopping for their essential items from this holy town.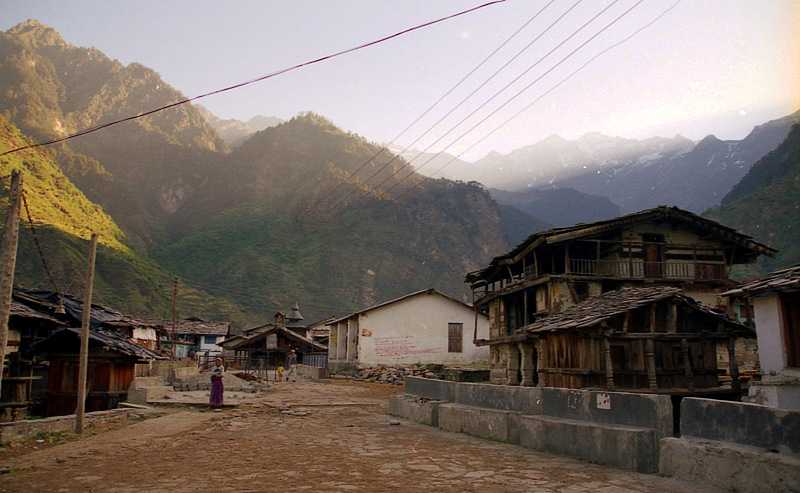 Located in close proximity to the temple of Yamunotri this place is home to the temple which is the winter home of the [residing idol of goddess Yamuna. Formerly known as 'Kushimath', Kharsali is one of the most scenic destinations near Uttarakhand. You will be able to have a fun time with your family and loved ones by going on picturesque picnics. The clean air and the pristine nature will allow you to have a relaxing time in the lap of nature. This tiny hamlet gets completely covered in mesmerizing snow. This scenic destination is located at just a distance of 6 kms from Yamunotri and can only be covered after covering a trekking journey of 1 km from Janki Chatti.
The quaint hamlet of Barkot is a quiet and extremely pristine destination which is situated in close proximity to the holy shrine of Yamunotri. Nestled amongst the tall rhododendrons and oak on an elevation of 1,220 metres above sea level Barkot offers some of the most magnificent views of the surrounding Bandarpoonch peaks. This is not only a popular pilgrimage destination but it is also recognized as a popular adventure sports destination among numerous trekkers. This holy town has a number of ATMs and petrol pumps here where you can load up on supplies before heading on for your journey. Since it is situated at a mere distance of 46 kms from Yamunotri temple and offering some of the most majestic views of the surrounding snow bound Himalayas, Barkot is a place which you should definitely visit.
Dodital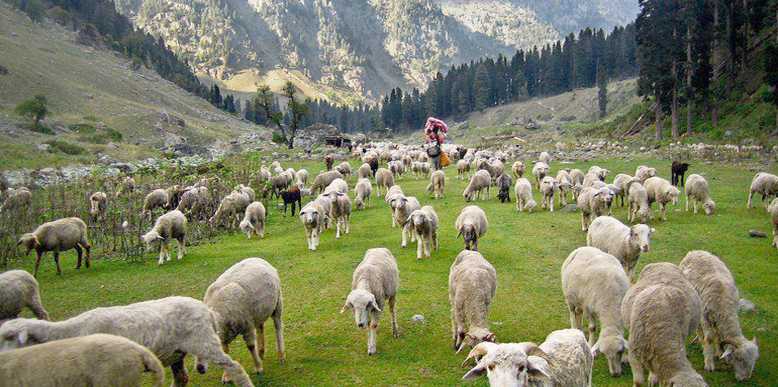 This pristine high altitude lake is located on an elevation of 3,024 metres above sea level and is a freshwater lake which is home to a collection of dodi fishes; hence the lake is named so. Dodital serves as the beginning point for the river of Assi Ganga which rises here and confluences the holy river of Bhagirathi. The trekking journey here extremely easy and simple and is a great option to take if you are planning on going on an adventure with your family with kids.
Dayara Bugyal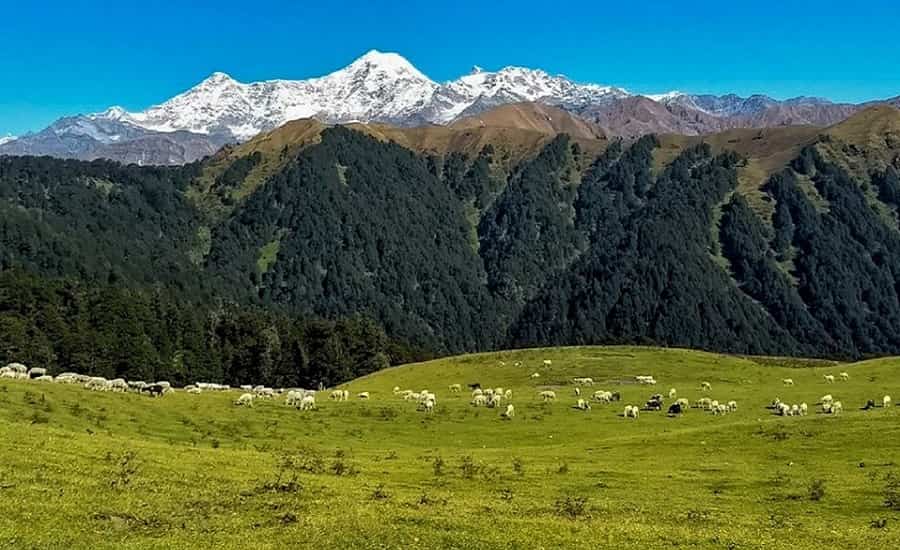 Looking to get into the fascinating world of trekking? Dayara Bugyal trek has to be one of the most top rated trekking options for beginner trekking enthusiast. This trekking on the lush green meadows or Bugyal will take you across some of the vastest expanses of dense forests and incredible greenery. This trekking trail's commencement point is from the village of Barsu and is located on an elevation of 3,048 metres above sea level. People can also visit this place to get a taste of adventure by skiing on its snowy slopes during the winter months when the entire region gets covered in a thick layer of white snow.
Things to Do
Trekking to Bali pass
This is one of the most offbeat and lesser known trekking trail of Uttarakhand. Offering views of the surrounding snow bound peaks of Bandarpoonch and Swargarohini along with others, the trek to this pass will allow you to traverse along the undisturbed beauty of the holy rivers of tons and Ruinsara. The trekking journey is difficult and not suitable for beginners and once you reach this snowy pass you will be greeted with a 360 degree panoramic view of the majestic and mighty peaks of the surrounding Himalayas.
Trekking to Bandarpoonch Peak
Known for being the place where Lord Hanuman had extinguished his burning tail after burning down Lanka, trekking up to this holy spot is not an easy job. This peak is situated on the western edge of the higher Himlayan ranges and lies within the Govind Pashu Vihar National Park and sanctuary. This trekking expedition is extremely difficult and requires you to be guided by an avid professional however, this journey is a once in a lifetime experience.