19 May has been decided as the date on which the temple doors of Rudranath Temple would open for the devotees. The natural rock temple of Rudranath, situated in Garhwal Himalayas, forms a part of the five Shaivite shrines grouped under Panch Kedar.  On the auspicious day, the gates of temple would be opened observing all the ritualistic ceremonies.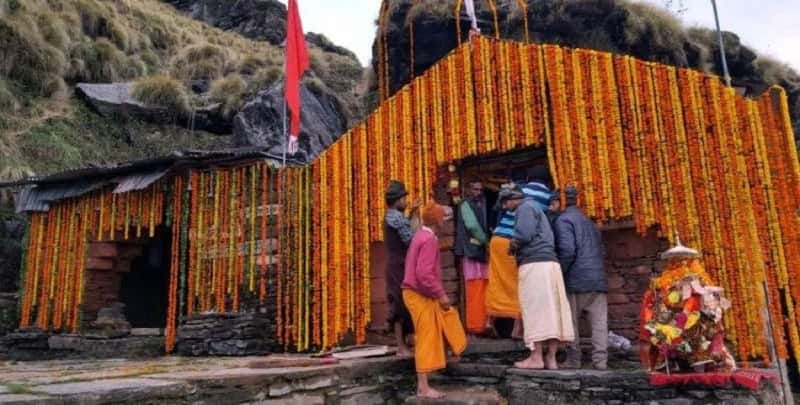 Pt. Dinesh Prasad Thapliyal announced the date, which has been ascertained after the astrological consultation of Panchang on the day of Vasant Panchami, at Gopinath Temple. The chief priest of Rudranath Temple, Pt. Harish Bhatt, declared that the idol of Rudranath would be removed from the garbhagriha of Gopinath Temple and placed in the temple's vicinity for public darshan on 16 May after fulfilling all the necessary Pooja rituals.
Rudranath would leave His winter abode at Gopinath Temple on the morning of 17 May. The deity would move through Gangol village and Sagar village to cease at Panar Bugyal for the night, and would reach Rudranath Temple on 18 May accompanied with hundreds of His devotees.
The 'kapat' of Rudranath Temple would open for darshan at 7.00 am 19 May. The announcement was made in the presence of members of Temple committee Ansuya Prasad Bhatt, Prayag Datt Bhatt, Avatar Singh Rawat, Shangti Prasad Bhatt, Janardhan Tiwari, Vanshi Prasad Bhatt, Kanhaiya Lal Bhatt, Shambhu Prasad Tiwari and Lakhpat Singh Negi.