Uttarakhand, the land of paradisiacal beauty set amid the lofty peaks of the Garhwal Himalayas is famed enough for the many significant temples and pilgrimage spots dotting the land. But the land needs a special mention for its many idyllic hill stations too. Popular Beautiful Hill Stations in Uttarakhand is the most mesmerizing locations in the lap of pristine nature, far away from the hullabaloo and chaos of the cities on the plains. Each year thousands of tourists and nature lovers make a beeline to the Uttarakhand hill stations to soak in the beauty of Mother Nature and the magnificence of the high Himalayan peaks that inevitably leave you gaping with awe at their sublimity. To know in details about the Uttarakhand Hill stations, read on-
You May Also Like to Read: Popular Places for Pind Daan in India
List of Hill Stations of Uttarakhand
01. Nainital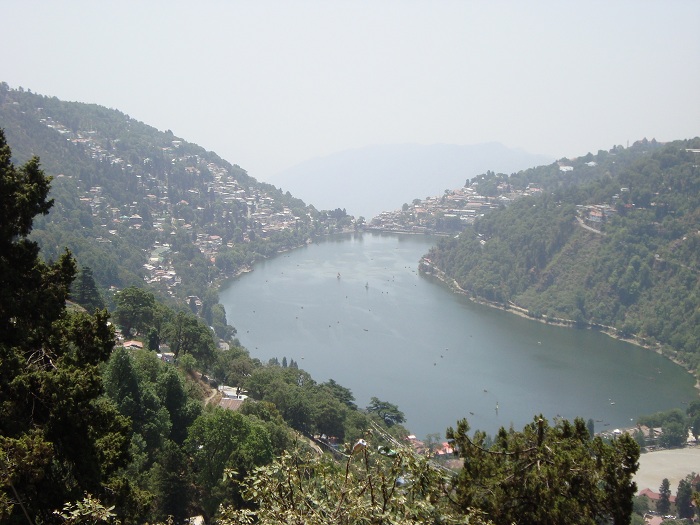 Nainital, commonly known as Uttarakhand's 'Lake district' is full of beautiful lakes, revered temples, exotic scenery and salubrious weather. This beautiful hill station is cradled in the lap of the Kumaon Himalayas and offers tourists with several exciting activities such as boating, horse riding, yachting, trekking. The hill station has been named after the much-revered shrine of Naina Devi. The beauty of this hill station makes it a favorite hub for the lovebirds from all across the country.
02. Almora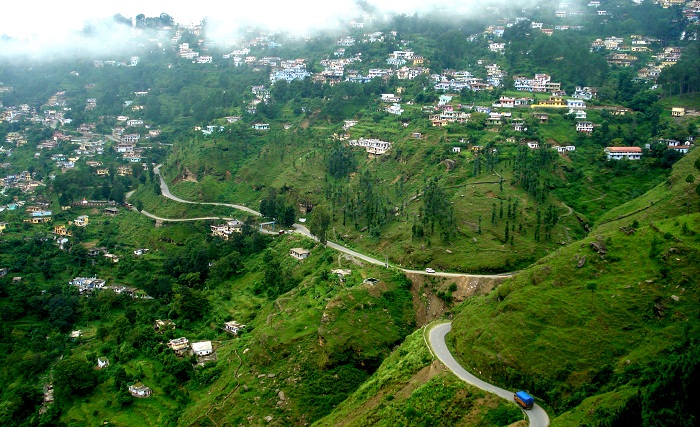 Almora is a picturesque Himalayan hill resort of Uttarakhand. Almora boasts of a really bracing climate, enchanting natural beauty, marvelous cultural heritage, craft tradition, magnificent wildlife and mouth-watering Kumaoni cuisine that steal the heart of all passionate tourists.
03. Ranikhet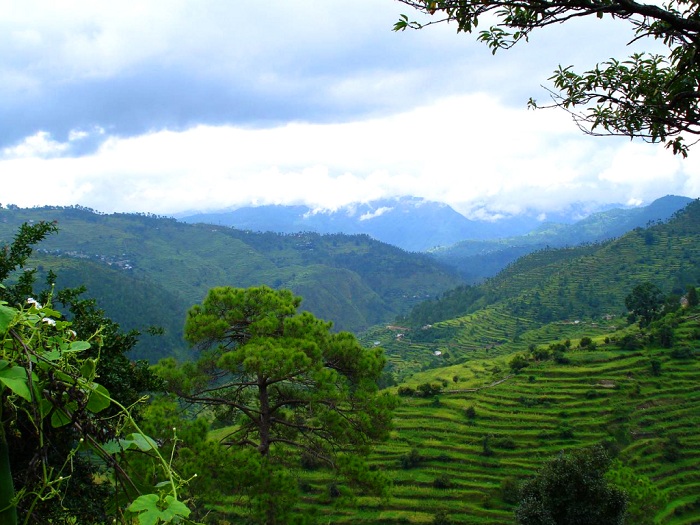 Ranikhet is one of the most popular hill stations in the country. The beauty of Ranikhet may be captured through its enchanting terrains, great trekking trails, and oak forests, houses resembling the yesteryears in their pattern and architecture, and some of the most revered temples such as that of Katarmal Surya temple, Binsar Mahadev temple, and Jhula Devi temple.
04. Binsar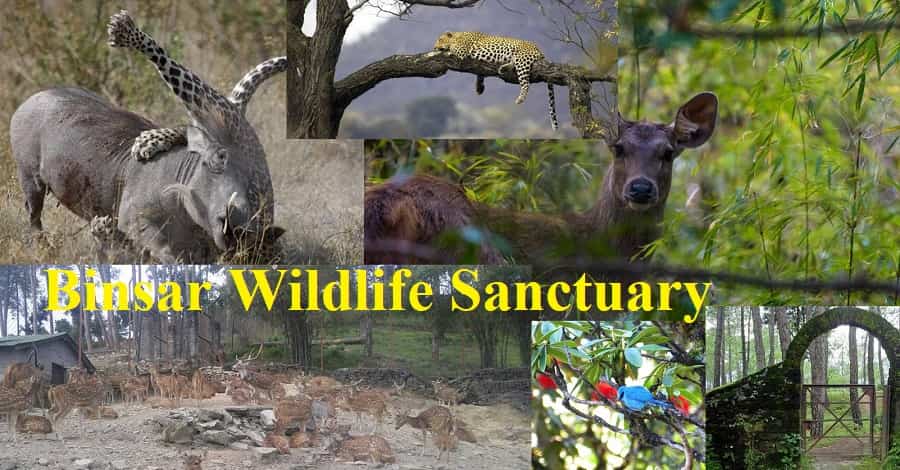 Binsar is a quiet, serene hill town decked with lush, grassy meadows, colorful rhododendrons, and woods of oak, deodar, and pine. The main tourist attractions of Binsar hill station area Binsar wildlife sanctuary, Binsar Mahadev temple, Kasar Devi temple.
05. Lansdowne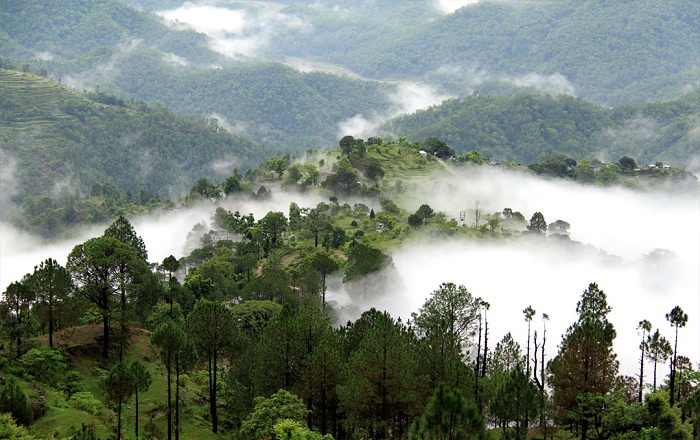 Lansdowne is a small scenic hill station of Uttarakhand perched at about 1700m above the sea level and is very much accessible from the country capital of New Delhi. Unpolluted environs, alpine meadows and woods ablaze with colorful Rhododendrons, refreshing breeze and a quaint charm of the colonial era characterize the beauty of this hill station of Uttarakhand.
06. Auli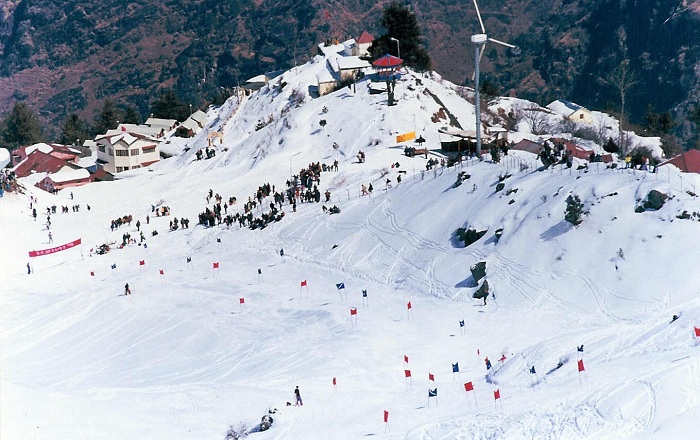 Auli is famed globally for being one of the most premium ski destinations in the whole of the world. Perched at about 2800 meters above sea level, Auli has many scintillating ski resorts dotting the Himalayan ranges around Auli. The hill station is thronged with skiers and seasoned adventure enthusiasts during the winter months and the snow-cloaked slopes of Auli offer them with an incredible opportunity to test their skills…Auli's cable car ride is one of the major tourist attractions of this scenic hill station.
07. Mussoorie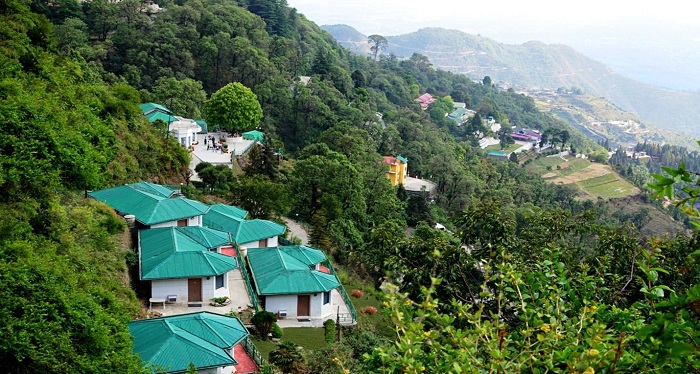 Mussoorie, another beautiful hill station of Uttarakhand, enjoys the honorable metaphor of 'Queen of Hills'. The hill station is perched at an elevation of nearly 6000ft above the sea level. The scenic hill station of Mussoorie features many beautiful waterfalls, mind-blowing flora as well as an architectural marvel. The vestiges of colonial-era can still be witnessed in Mussoorie. The mall of Mussoorie is the major tourist attraction and always bustles with large crowds and activities. Picture palace, Two-end library are the chief attractions of the Mussoorie mall.
08. Kausani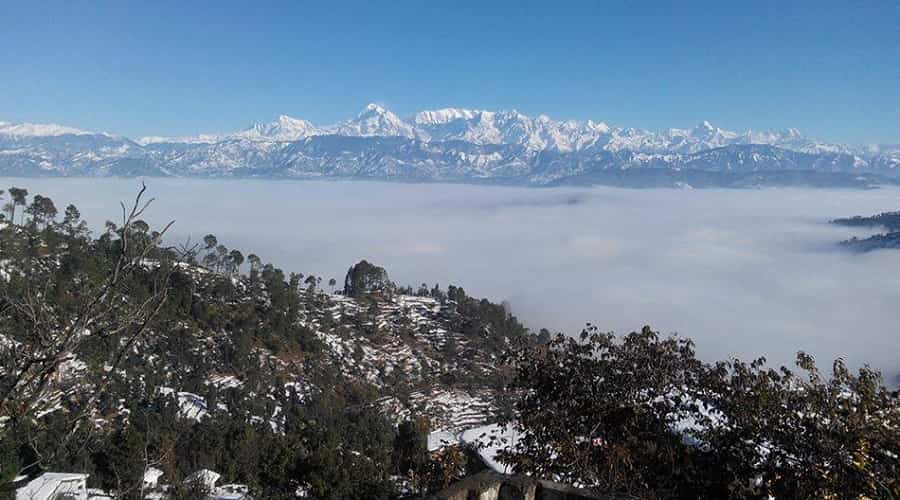 The magnetic charm of Kausani is simply unparalleled. Set amid the undulating Kumaon hills, Kausani sports beautiful emerald meadows and tea gardens, delectable fruit orchards, pebbled walks amid forests for a leisurely nature walk, small quiet ashrams such as Lakshmi ashram, Anashakti ashram and some really incredible trek routes such as Adi Kailash route, Bageshwar- Sundardunga route etc.
09. Chopta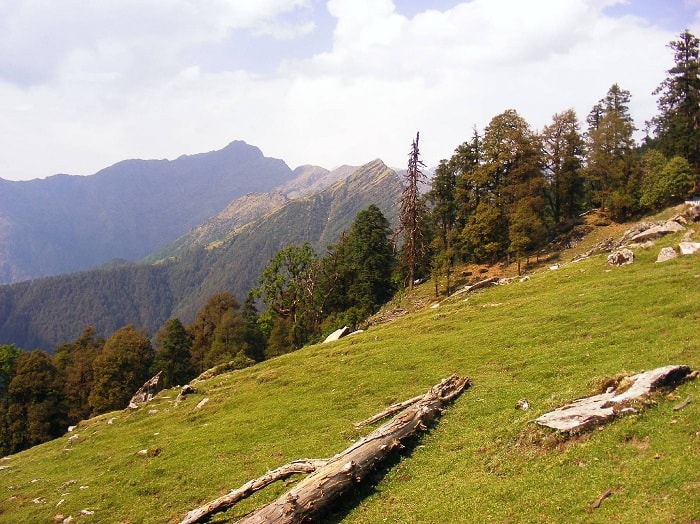 Chopta surrounded by a multitude of snowy peaks is a scenic valley of Uttarakhand where explorers, adventure enthusiasts, and nature lovers can have a really memorable time. If you are new to the realm of adventure, then Chopta is one single valley of Uttarakhand where you could brush up on your adventurous skills. The main tourist attractions in and around Chopta are Tungnath temple, Deoria Taal, Kanchula Korak musk deer sanctuary.
10. Dhanaulti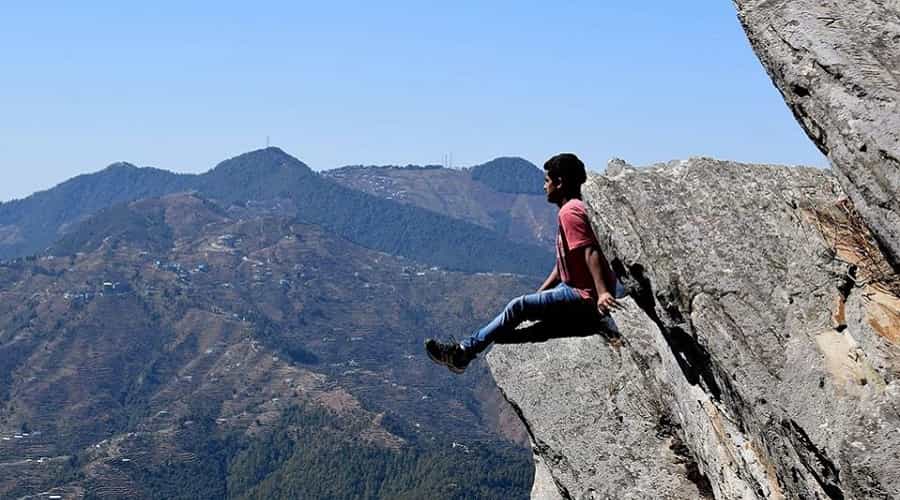 Dhanaulti is a hill station of mesmerizing beauty and the beauty is such that it gradually sinks into your psyche just like a sweet dream. Far away from the madding crowd, Dhanaulti flaunts its most enchanting natural beauty only to refresh you to the very core.
11. Mukteshwar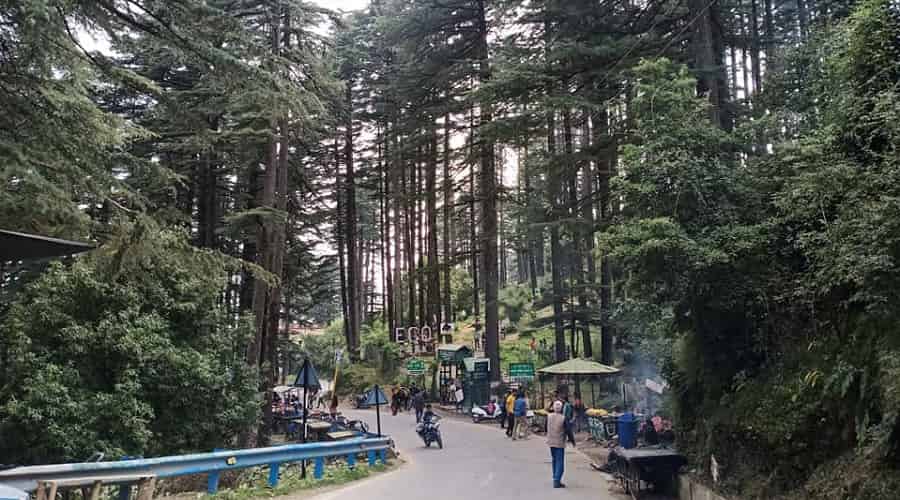 Mukteshwar is a beautiful hill station in the Kumaon region of Uttarakhand and is perched at an elevation of 2286 m above the sea level. You can catch spell-bounding views of surrounding mountains and vales from Mukteshwar. Chauli-ki-jali at Mukteshwar is a place with numerous overhanging cliffs and is just ideal for all adventurous enthusiasts who wish to defy the challenging terrain.