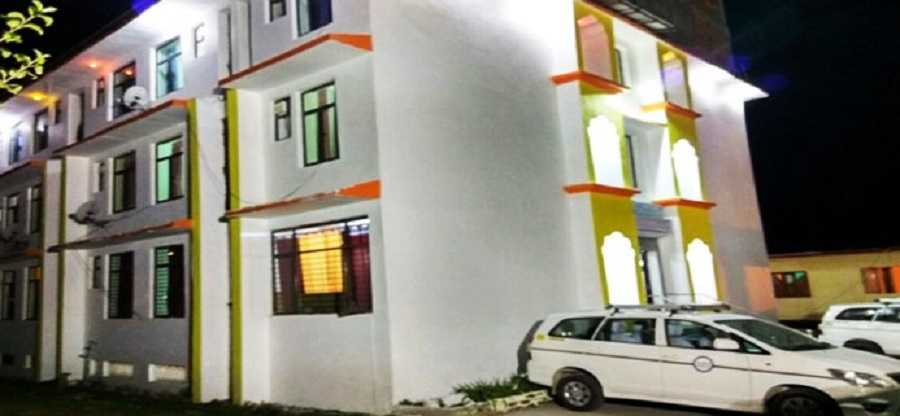 Overview
Hotel Dwarikesh was the initial unit of Dwarikesh group of hotels. The term 'Dwarikesh' is derived from the name 'Lord Dwarakadheesh'. The hotel greets their guests who come from various parts of the world. It is an ideal spot to bask in the lap of the majestic Himalayas. It is indisputably an excellent place to ensure a comfortable lodging experience for the valued customers. The Badrinath temple which is located just stone's throw away from the hotel. You can even catch a glimpse of spectacular views of Neelkanth from the balcony.
Hotel Facilities
Hotel Dwarikesh comprises of thirty-two deluxe rooms with carpets. In addition, the hotel is well-equipped with facilities like Cable/DTH, Intercom services, twenty-four-hour room service, twenty-four-hour doctor on call, lift and transportation facilities for visiting nearby sight-seeing places. The hotel even provides necessary arrangements for visiting the temple upon request. Some of the other amenities offered by the hotel include kitchen and dining, twenty-four hours power back-up, twenty-four hours uninterrupted supply of hot and cold water along with attached bathrooms.
The discerning customers can avail the travel transportations offered by Hotel Dwarikesh Badrinath upon request. They have a fleet of luxurious cars and video coach buses. The tourists could either opt for air-conditioned or non-air conditioned. The tour is expected to cover majority of the pilgrimage as well as tourist destination spots located in and around Hotel Dwarikesh Badrinath.
Tariff rate of Hotel Dwarikesh Badrinath
The tariff rate of Hotel Dwarikesh Badrinath starts from Rs. 2744 to Rs. 4544.
Hotel Policies
There is no option for refund in case of natural calamities and during the months of May-June. The customers cannot claim for refund if the cancellations are made less than three days.
Places of interest near Hotel Dwarikesh Badrinath
Tapt Kund: – Tapt Kund is a cluster of natural sulphur springs which is located along the banks of river Alaknanda. According to Hindu mythology, when Lord Vishnu was pleased with the penance of Agni Dev, he offered a boon to reside in the form of Kund permanently. This pond boasts of its medicinal and therapeutic properties. Tapt Kund is an important aid to cure chronic diseases. There is a common belief among the local residents that whoever performs ritual rights of their ancestors in Tapt Kund ensure that their souls would rest in peace in heaven. The average temperature recorded at this place is about fifty-fAlaknanda Celsius. The visitors do have the option to take a dip in the Holy water to flush out the sins.
Brahma Kapal: – Brahma Kapal which is situated along the banks of river Alaknanda is of religious significance. It is one of the major spots where the devotees pay homage to the souls of their ancestors. It is located at a distance of about two kilometres away from the foothills of Badrinath. The estimated time taken to cover the entire place is about half-an-hour.
Address
Plot No.536-537 near Bus Stand,
Narayan Place Rd, Badrinath, Uttarakhand