The picturesque village of Kharsali is situated amongst the grand, peaceful and majestic mountains of Garhwal Himalayas. This place is one of the most popular picnic spot and an oasis for people looking for some time off from the maddening city crowd. Replete with an impressive green covering and home to the holy temple of Shani Dev, Kharsali is a popular pilgrimage spot as well. When the Yamunotri Dham is covered in snow during the winter months, the presiding deity of Goddess Yamuna is shifted to this temple and people looking to offer their prayers visit this temple once the temple Kapat is closed for Darshan.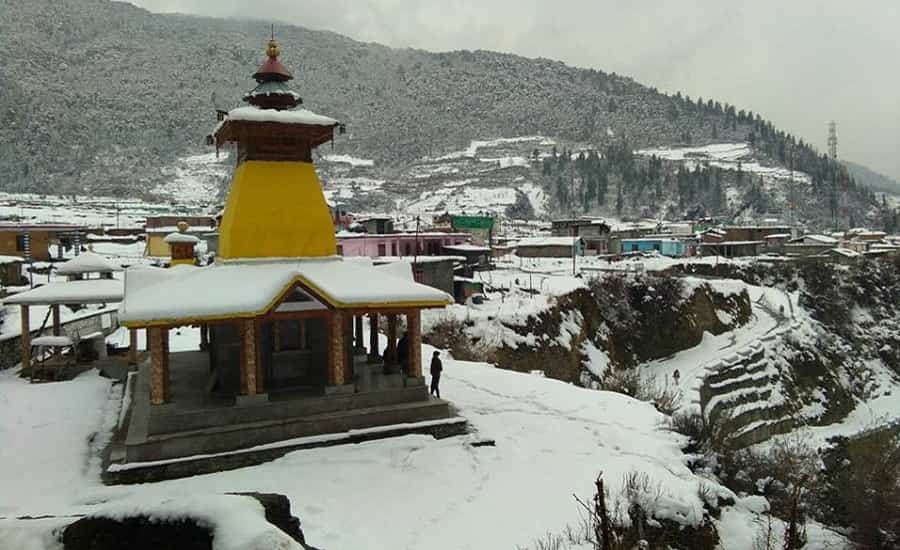 Location:
Also popularly named as 'Khushimath', this quaint hamlet village is nestled among the picturesque district of Uttarkashi of Devbhoomi Uttarakhand. Set at an elevation of 2,675 metres above sea level this quiet and peaceful village serves as the stopover point for people heading towards Yamunotri Dham shrine. The village is located at a distance of a mere 1 km from Janki Chatti and is not only visited by pilgrims but it is also a popular trekking destination and among people looking for some peace and quiet specially nature lovers.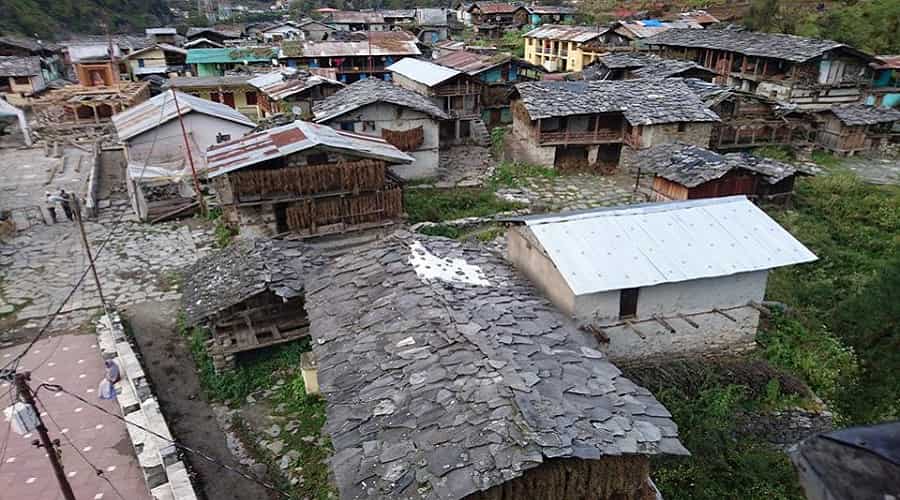 Things to Do in Kharsali:
Pilgrimage – If you wish to pay your respects to the presiding deity of Yamunotri, Goddess Yamuna, then visiting Kharsali is the best option for you. Kharsali is the winter abode of Yamunotri and the idol of the presiding deity is shifted to this quaint village hamlet.
Trekking – Kharsali is the perfect base camp for people looking to go on an excursion expedition. All the magnificent and picturesque sites are situated at just a trekking distance, making it an ideal destination for outdoor adventure lovers.
Getaway – If you are tired of all the chaos and hustle bustle of the city life then visiting Kharsali can be your best option. This is the perfect getaway option for every peace seeker and nature lover. You will be greeted with a clean environment an undisturbed surrounding.
Camping – Visiting this pleasant village with your group of friends and going camping will definitely be one of your most memorable experiences on the hills. The rolling, lush green meadows offers the perfect opportunity for you to set up your camps and tents and achieve a sense of peace underneath the open skies.
Places to Visit in and Around Kharsali:
Shani Dev Temple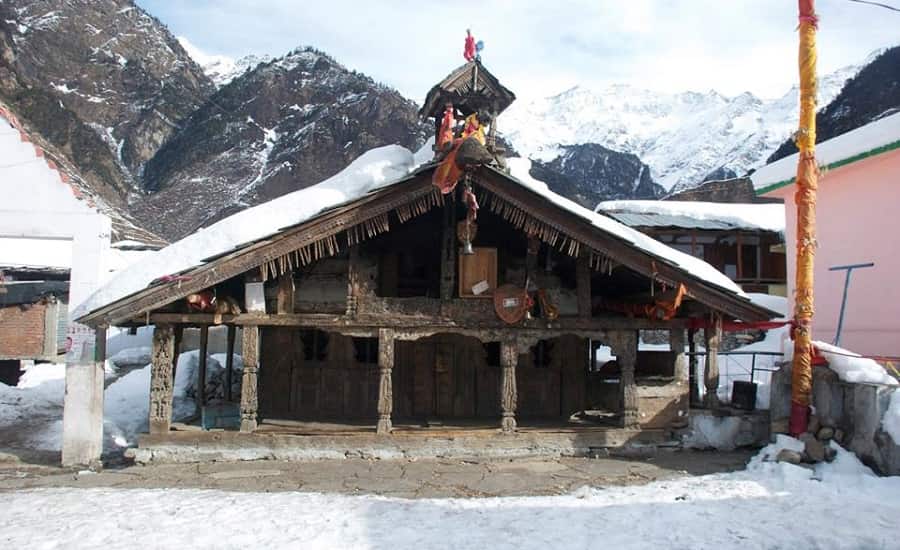 Sitting at an elevation of 7,000 feet above sea level this temple is popular all across the northern part of India for being the winter home for the presiding deity of Yamunotri Dham. The temple is located inside the premises of this town.
Janki Chatti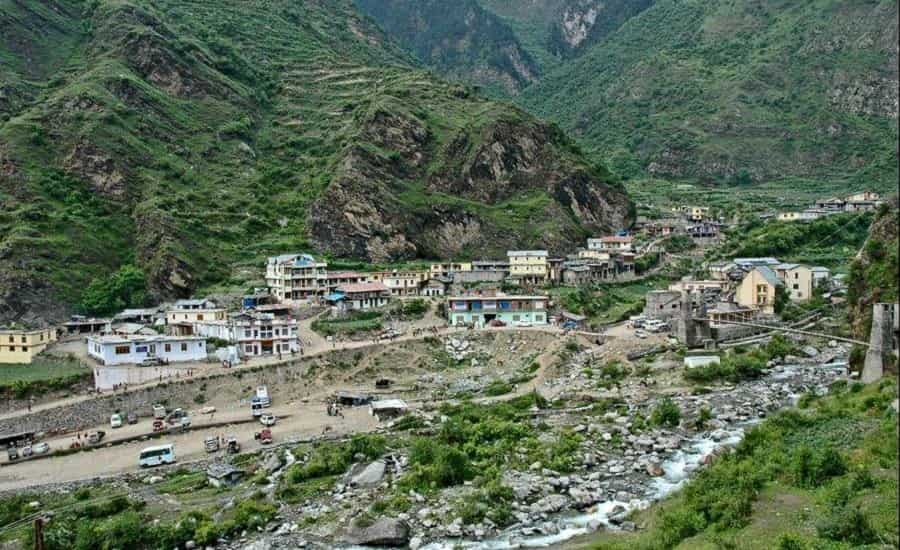 Located at an elevation of 2,650 metres above sea level, this village springs to life during the time of pilgrimage. This is a stopover point for pilgrims visiting Yamunotri Dham and also serves as a quiet picnic spot.
Hanuman Chatti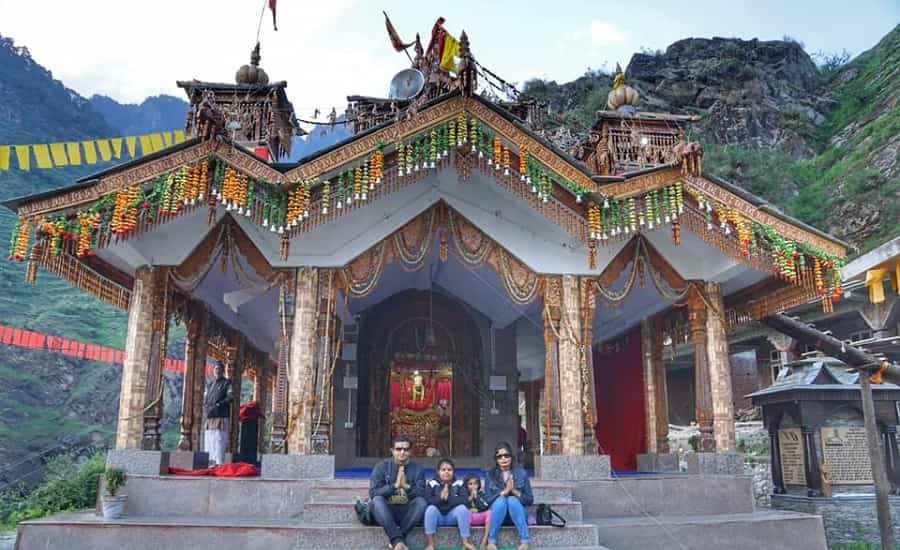 Located at a distance of 13 kms from the main Dham shrine of Yamunotri at an elevation of 2,400 metres above sea level, this place is not only popular for its serenity but it is also extremely holy due to its location on the confluence of Hanuman Ganga and Yamuna rivers.
Dodi Tal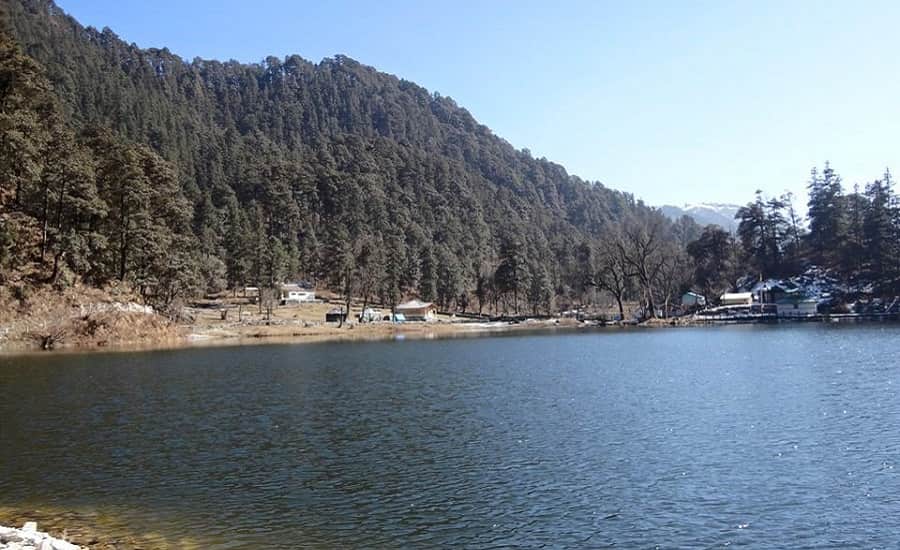 This hidden paradise lake is situated amidst the overlooking mountain ranges at an altitude of 3,310 metres above sea level. This emerald lake is undoubtedly one of the most pristine lakes in Northern India and is home to a rare species of Himalayan trout known as Dodi.
Darwa Top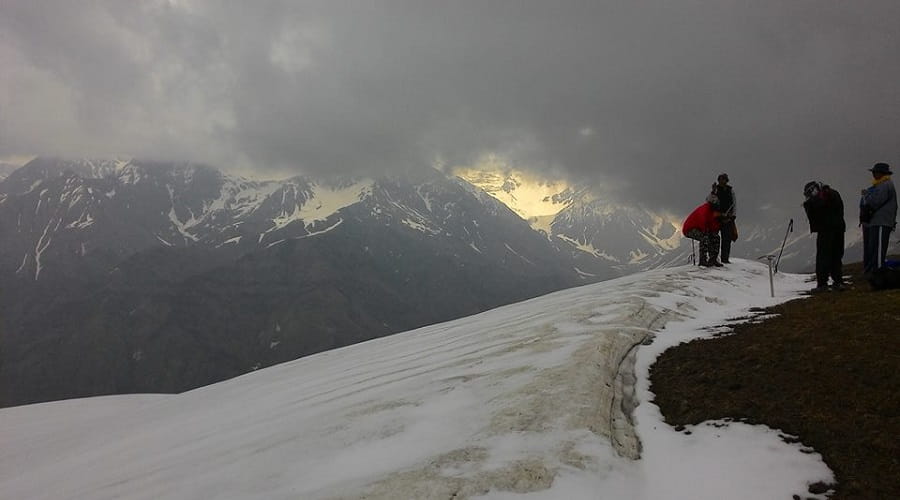 If you are into some enjoying some adventurous activities then a trekking journey to Darwa pass will do the trick for you. You will be able to gaze at some of the most majestic peaks from here including Swargarohini, Bandarpoonch, Srikantha and more.
Barkot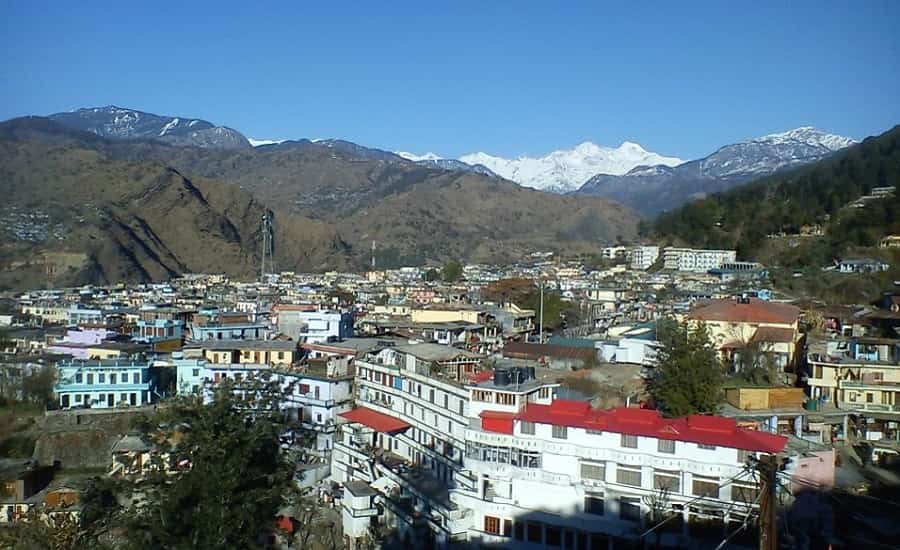 Located in the picturesque district of Uttarkashi, Barkot is a safe, quiet haven away from the bustle of the city life. Sitting at an elevation of 1,220 metres above sea level, this place is an ideal location for people looking to have an adventurous experience.
How to Reach:
By Air – The closest airport is located in Dehradun which is the Jolly Grant airport, which is situated at a distance of 192 kms. This airport caters to a number of flights from various different major as well as minor cities.
By Train – The nearest railway station to Kharsali is located at Haridwar and Rishikesh which is at a distance of 169 kms. You will be required to hire a cab or hail a local bus heading for Kharsali.
By Road – Kharsali is not connected properly from a network of roads however motorable roads will drop you till Janki Chatti from where the village is at a mere walking distance of 1 km. taxis and bus services are available from Rishikesh, Dehradun, Tehri etc.
Accommodation Facilities
Being a small village hamlet Kharsali does not have any luxury stay option or a resort. However luxurious camping facilities are available along with a number of cheap, affordable and pocket friendly lodging as well as home stay facilities. There are a number of hotel options which you can choose from at Barkot which is located at a distance of almost 2 hours.
Food Availability
Kharsali does not have any high end restaurants or cafes but there are Dhabas and local food stalls available where you can indulge in some heartwarming Pahadi cuisines. The Dhabas might serve you with some Chinese dishes but it is advisable for you to keep an open mind.
Best Time to Visit
The summer months of April to June are considered to be the best months to visit this quaint hamlet village. The monsoon months of July, August and September are considered not suitable for visitation due to unexpected weather changes and other unforeseen circumstances that are triggered due to heavy rainfall. Another good time to pay a visit to this town is during the fall months of October and November when the place is brought to life due to fairs and festivals.