Hanuman Chatti serves as a base camp to many beautiful trek journeys that one can enjoy while walking amidst the snowy Himalayas of Uttarakhand. So, it can be a starting point to one such peaceful yet amazing adventure you are looking for. This small-town being the entry point for many picturesque trails, it is located about 286 km away from Rishikesh in the Uttarkashi district of Uttarakhand. There are three famous trails that can be walked from this town are a spiritual walk to Yamunotri, a walk to the wilderness of Dodital, and sneaking your way up to Darwa Top.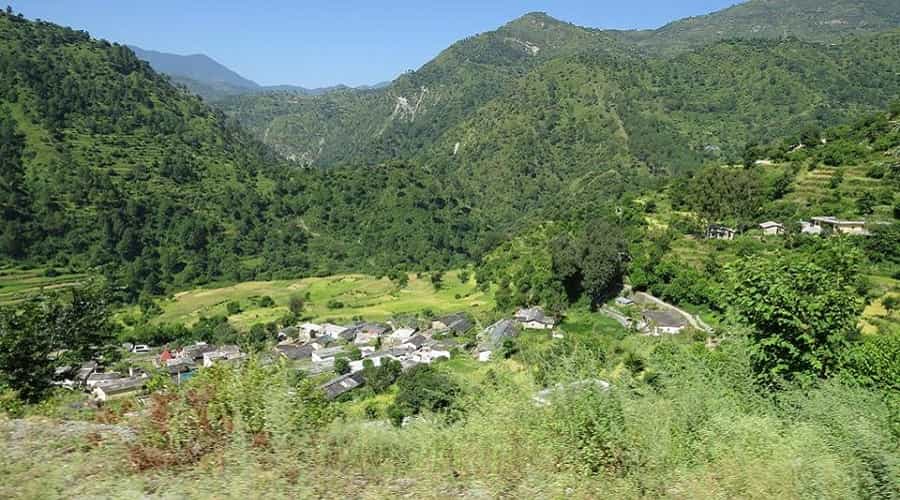 Given the clarity with the name of this place as 'Hanuman Chatti', it can be easily surmised that it was the spiritual abode of Lord Hanuman (who was known as the loyal disciple of Lord Rama and always stayed with him in his good and bad days.) some centuries ago. As per legends, Lord Hanuman used to stay in this area by camouflaging as a monkey but one day Lord Bheem was traversing through this place and he saw an old monkey's tail creating an obstruction in his path. Then, Lord Bheem asked the monkey to take away his tail from his path but the monkey denied any kind of help. With which, Lord Bheem took the matter into his own hand and starting removing the tail from his path, however, after applying several of his efforts the tail didn't budge. So, then Lord Bheem came to conclusion it is not an ordinary monkey and by folding both hands into submission, he asked the monkey to show his real face. After that, Lord Hanuman showed his real identity and then, Lord Bheem bowed to him in respect and admiration. After this incident, the place was named after Lord Hanuman's spiritual abode.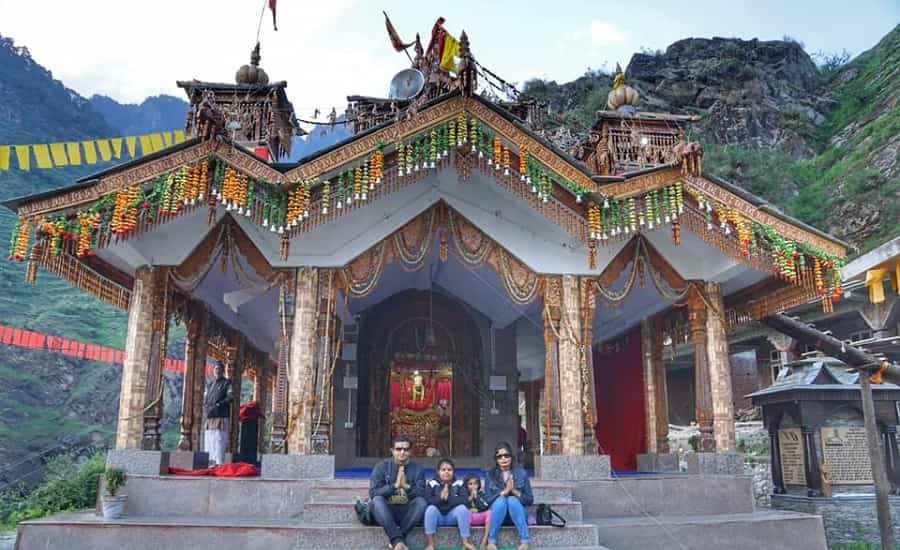 This place is actually famous for having a century old Lord Hanuman temple in total wilderness. Hundreds of devotees come here every day to pay their homage to the idol of Lord Hanuman carrying a mountain on his hand. There are many pilgrims who are actually on their expedition to Yamunotri yet another spiritual place and it is evident that they always make their spiritual rest at this place and worship Lord Hanuman in that temple.
Must See Places
Janki Chatti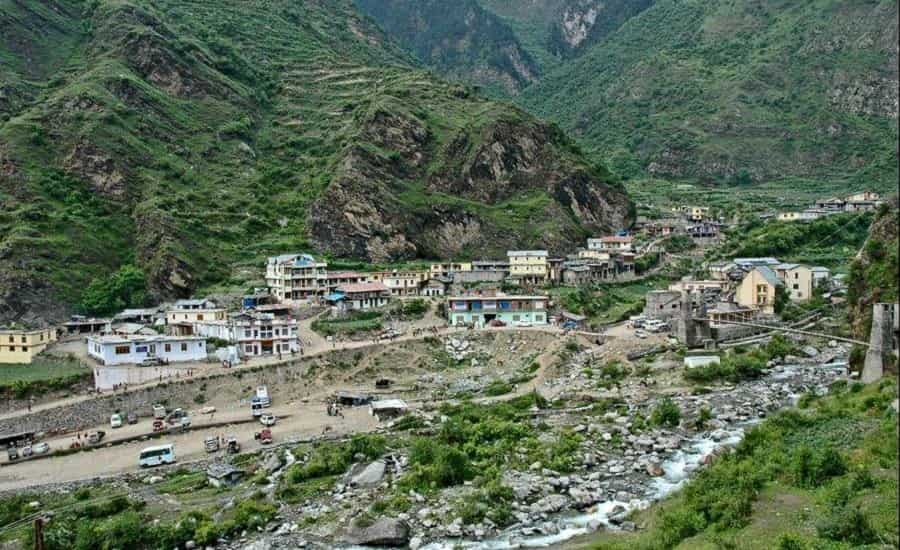 Janki Chatti is only 7 km away from Hanuman Chatti and there are many tourists who prefer to trek to this place while admiring the natural beauty of this place from Hanuman Chatti. This place is famous for its hot water springs, so you can take a nice bath here at this place. If you are not so much into walking then, there are nowadays ponies and palanquins available at this place who can take you to Janki Chatti.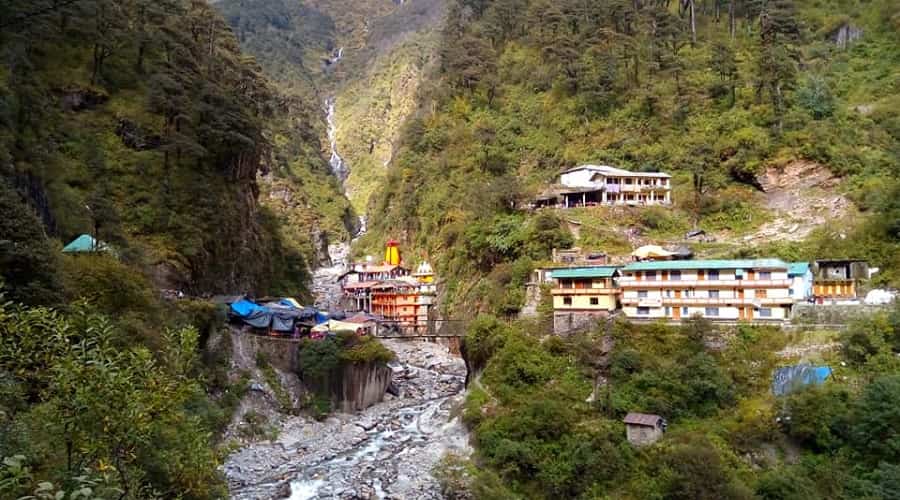 Yamunotri temple is yet another major landmark of India where millions of pilgrims come to pay their spiritual homage to the supreme being. This is also marked its name under the Char Dham Yatra which is a very famous journey undertaken by millions every year in the wake of attaining salvation after death. The temple is built atop a Kalind Mountain in the 19th century and is regarded with a very spiritual admiration by the people of Hindu Religion.
Surya Kund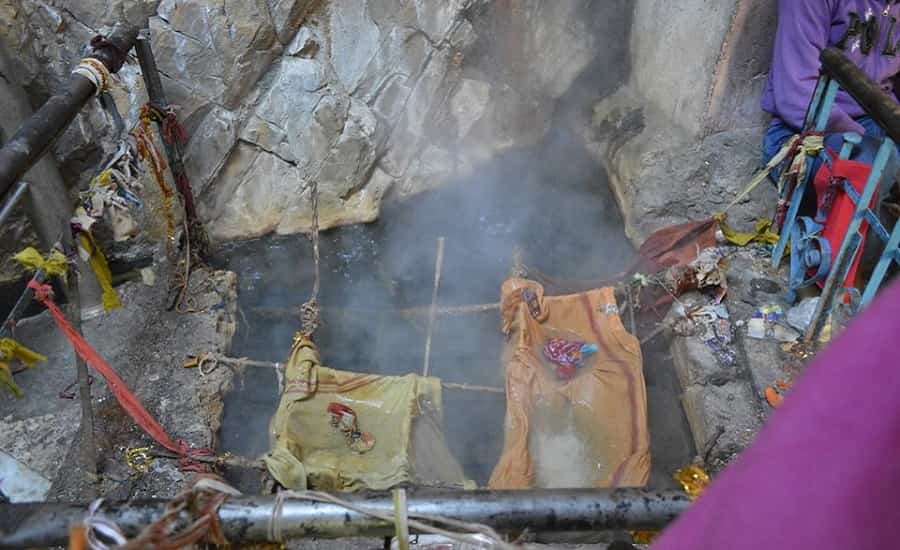 This is a very spiritualistic hot water spring which is only 10 meters of distance away from Yamunotri temple. Before entering the temple premises, many devotees come to this spring with a bag of rice which they later dip in that spring by fastening it in a cloth. It is said that the bag of rice gets cooked properly in the hot spring and that is then offered to the idol of the temple.
Dodital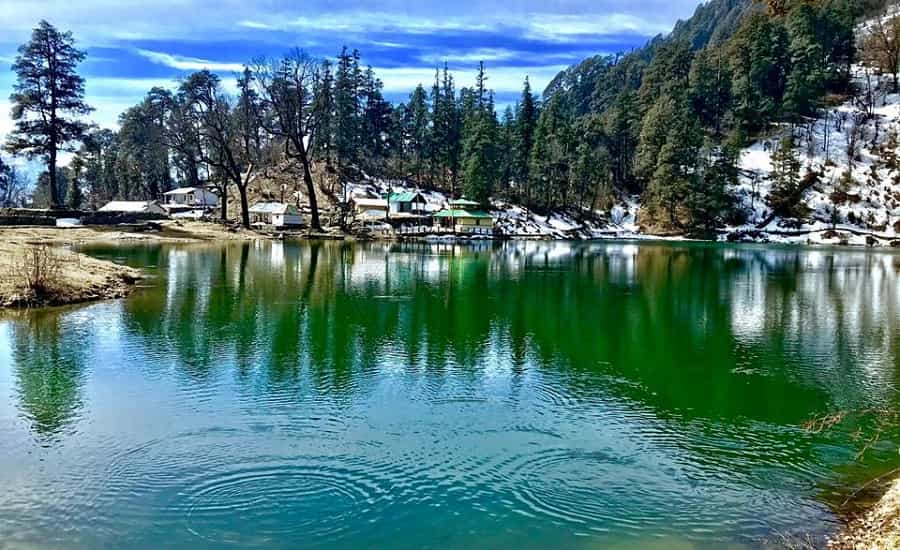 Dodital is only 3 km away from Hanuman Chatti and it is a very popular trekking site among those travelers who come to seek adventure in Uttarakhand. The place is famous for having a beauty mirrored lake where one can lose in its serenity. So, many treks to this place for a very purposeful adventure and to witness the panoramic view of the places that are settled in the downside area of this place.
Darwa Top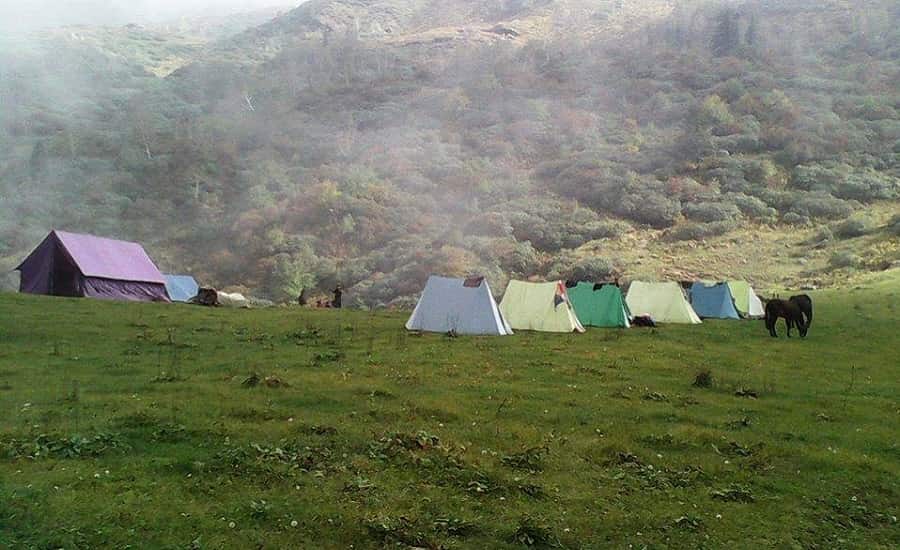 Darwa Top is some km away from Dodital and it is the last stop for those adventures seekers who dwell themselves in this trekking experience. For reaching this place, one has to walk through the dense forest area and some of the most picturesque places so the adventure up to this place is somewhat inexplicable. This place is also considered the birthplace of Lord Ganesh so you can think of yourself paying homage to Lord Ganesh by visiting this place.
Best Time to Visit
Because Hanuman Chatti is hidden away in the great Himalayas of Uttarakhand that is why this region witness extreme cold during winters. So, visiting this region during winters may not be a good idea and it is also advised that it should not be visited during monsoon because this region also receives heavy rainfall.
So, April to June and September to November is the ideal time to visit this place. But if you are keen to see this place during snowfall, then you can think of visiting this town in December but not after that. Because the region receives heavy snowfall in January to March and a red alert is automatically updated by the weather forecast people during that time.
How to Reach
Hanuman Chatti is located about 522 km away from Delhi and 286 km away from Rishikesh. So, you can any form of transportation to reach this place be it by air, by road, by train, etc.
By Air
The nearest airport to this place is Jolly Grant Airport in Dehradun and from there you can book a private taxi up to this place. Or can take a Volvo bus from Dehradun to Yamunotri. But before jumping into conclusion of getting a taxi from outside the Airbase, it is advisable to get that from the inner circle of the airport because they are really safe.
By Train
The nearest airport to this place is Dehradun or Rishikesh so book your ticket accordingly. From there, you can book a private taxi or can also take a Volvo bus to reach this place. The best part of going to this place is its picturesque route where you will see yourself falling for those beautiful mountains and Himalayan people.
By Road
By road, gives you many options like getting a private taxi, taking a Volvo bus, or by your own car. The distance from Delhi to Hanuman Chatti is 522 km so prepare yourself for a fun-filled road journey. The best part of having your own vehicle is that you can take a break at any point and can enjoy the serene beauty of the Himalayas.