Dehradun in the Doon valley is the capital of Uttarakhand and has the unique distinction of having Ganga and Yamuna comfortably cradling it Dehradun is a resort city with innumerable attractions and in the surroundings besides being the gateway for excursions to hill stations and places of pilgrimage. From being a charming retreat during the times of the British, Dehradun has now grown into a commercial and educational center besides being home to Defence and Government establishments. According to legends Dehradun is the abode of Lord Shiva and it is said Lord Rama meditated in penance for killing Ravana. Unlike hill stations up north, Dehradun is open the year round.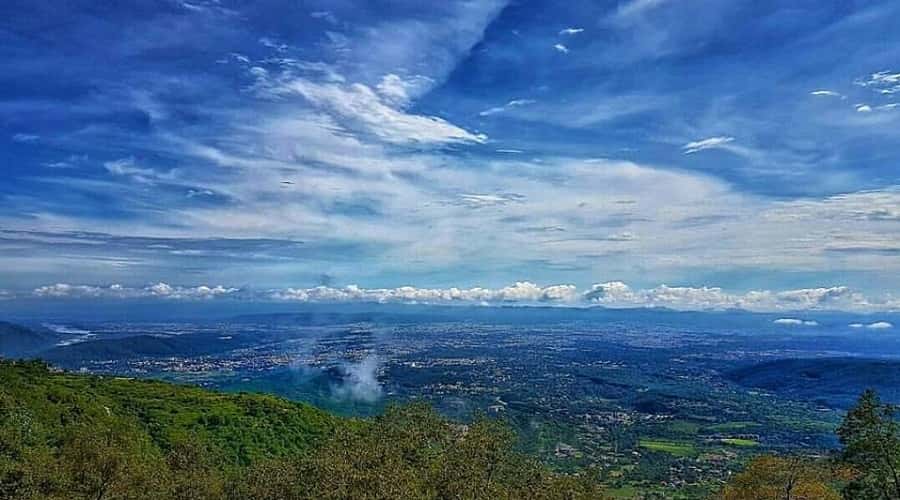 Why Visit
Dehradun is blessed with a bountiful natural beauty with numerous places of interests which include iconic temples, serene rivers, waterways and breathtaking vistas. Some of the most sacred temples are also located here like Tapkeshwar Mahadev Mandir other places which are worth a visit include – Malsi deer park, robber's cave, Lachhiwala, Dakpathar and Sahastradhara.
Places to See & Things to Do
You could start with a visit to the Museum of the Forest Research Institute and then take in the Gurkha Fort in the Tapovan Forest Area. The Kalinga War Memorial is a unique monument erected by the British in honor of Gurkhas and is located on Sahastradhara Road. Also military in nature, the Chetwoode Hall is the Indian Military Academy with an interesting collection in its museum. From here you move to the Mindrolling Monastery, where Tibetan Nyingma traditions and practices prevail. A walk brings you to the Clock Tower erected by the British and then you go on to Jhanda Mohalla where you will find Ram Rai Darbar, a point of interest for Sikhs. The Tapkeshwar Temple at Garhi cantonment attracts Hindus and the Sai Darbar Temple is dedicated to Sai Baba, a revered Saint.
However, the most famous of temples are the Char Siddhs, a complex of temples about 12 kilometers from the city. If temples do not interest you, move on to the Tiger View Jungle Camp and enjoy the beauties of nature in pristine settings at Village Goolar Khalla. The Mansi Deer Park is another attraction for nature lovers as is the Rajaji Park covering about 800 odd square kilometers. There are institutions and academies but you may prefer the Robber's Cave, about 8 km away, a beautiful picnic spot these days, or Lachhiwala, a charming place with its small spring and waterfall. Sahastradhara, on the other hand, has sulphur water springs with curative properties. These three places are ideal for a quiet picnic. If you like trekking and adventure, start in Dehradun and go on to take on the challenge of the mighty Himalayas.
Fairs in Dehradun
Dehradun is host to some of the most fun filled and colorful fairs in the region which includes -Jhanda fair, Tapkeshwar fair, Bissu fair, Mahasu Devta fair, Lakshman Siddha fair and Shaheed veer Kesari Chandra fair. Every month traders fairs are also organized where all the exotic Indian items are displayed and put up for sale in affordable rates.
Getting There
By Air – Jolly grant is the only airport present here which caters to flights from all the major states and cities of India. Connecting flights are also made available to some of the other major metropolitan cities like Mumbai.
By Rail – The train station at Dehradun is a major terminus in Uttarakhand which is well connected by a network of trains which comes from some of the major cities in the subcontinent like Delhi, Mumbai, Allahabad, Indore and many more.
By Road – Dehradun is situated at a distance of 5 hours from New Delhi which requires you to leave for your destination early in the morning in order to avoid the peak hour traffic which may cause unexpected delays.
Getting Around in Dehradun:
There are local bus services available to get around in the city which are utilized heavily by the local population and remains extremely crowded. The downtown area of Dehradun has a number of auto rickshaw services available which are not metered but they quote a fixed price. The cheapest and the most budget friendly way to travel in and around the city is in a shared blue three wheelers called Vikram which has the capacity to cram almost 8 passengers and goes in to almost any destination.
Climate:
Summer season (April to June) – Dehradun witnesses and influx of tourists who choose Dehradun as their primary option for weekend getaway destination. During this time the temperature is extremely pleasant and comfortable which range from 17 to 24 degree Celsius making it a great summer escape option from the scorching summer heat.
Winter season (November to March) – The region experiences some amount of snowfall during the cold winter seasons where the temperature averages between 7 to 11 degree Celsius. If you are a snow enthusiast and are looking for a winter wonderland getaway then a visit to Dehradun will be your ideal choice.
Monsoon season (July – October) – The monsoon season in Uttarakhand experience some rainfall which makes the region even more pretty and picturesque. With the mountains being covered in thick mist and the temperature ranging between 24 to 12 degree Celsius the entire city becomes extremely pleasant since there is a cool chill in the air.
Food Availability
Dehradun has a plethora of food options available. From international cuisines to the traditional cuisines Dehradun is a hub for foodies. You can browse through some of the most popular street food selection as well. There are restaurants which offer an extensive collection of different food menus from North to South Indian. There is always something for every traveler in Dehradun.
Accommodation
Dehradun, a tourist city, has more than its fair share of hotels, guest houses, lodges, catering to people with different budgets. You can dine on fare offered by restaurants or take your pick of local cuisine at roadside Dhabas and eateries. Go shopping at the Paltan Bazaar and you could pick up genuine Dehradun Basmati or kukris, the curved sword of the Gurkhas, as souvenirs.