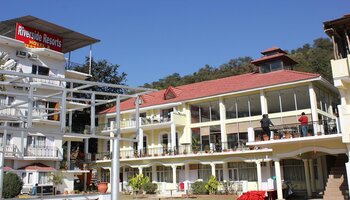 Hotel River Side
Badrinath Highway Near, Srinagar
Hotel : 3 Star ➝ Restaurants : Yes
Location : 500 meters ➝ Parking : Yes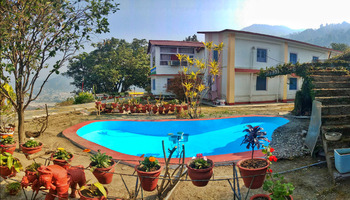 Hotel IvyTop Resort
Hydel Colony, Srinagar
Hotel : 3 Star ➝ Restaurants : Yes
Location : 500 meters ➝ Parking : Yes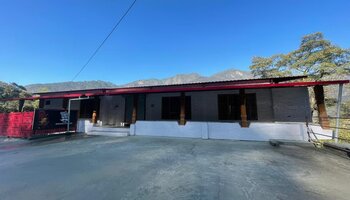 Hotel Farasu Hills Resort
Farasu Dungripanth, Srinagar
Hotel : 3 Star ➝ Restaurants : Yes
Location : 500 meters ➝ Parking : Yes
Hotel Shiv Shakti
Near Base Hospital Srikot Ganga
Hotel : 2 Star ➝ Restaurants : Yes
Location : 500 meters ➝ Parking : Yes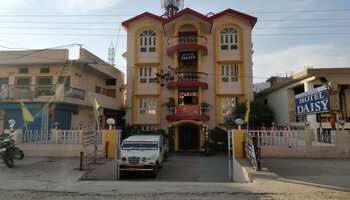 Hotel Daisy
Rishikesh Road, Srinagar
Hotel : 2 Star ➝ Restaurants : Yes
Location : 500 meters ➝ Parking : Yes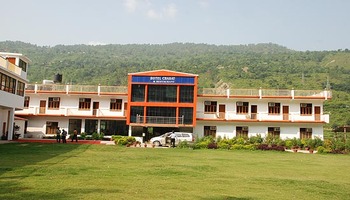 Hotel Chahat Residency
Methi Riti Nagar, Srinagar
Hotel : 2 Star ➝ Restaurants : Yes
Location : 500 meters ➝ Parking : Yes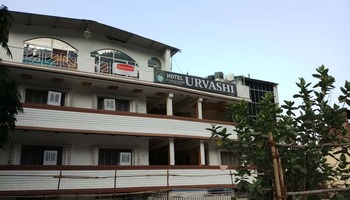 Hotel Urvashi
Near hotel devlok, Srinagar
Hotel : Standard ➝ Restaurants : Yes
Location : 500 meters ➝ Parking : Yes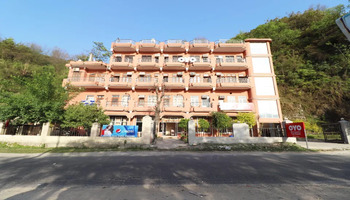 Hotel Shreeyantra Tapu resort
Near hotel devlok, Srinagar
Hotel : Standard ➝ Restaurants : Yes
Location : 500 meters ➝ Parking : Yes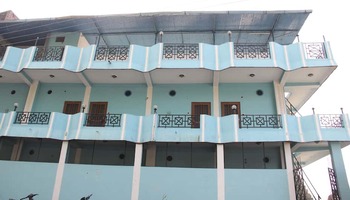 Hotel ganga view
Srikot, Ganganali, Srinagar
Hotel : Standard ➝ Restaurants : Yes
Location : 500 meters ➝ Parking : Yes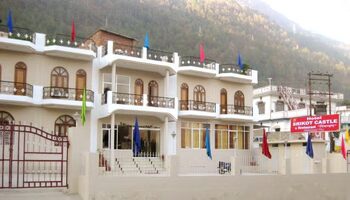 Hotel Srikot Castle
Srikot, Srinagar Garhwal
Hotel : Standard ➝ Restaurants : Yes
Location : 500 meters ➝ Parking : Yes
Srinagar Hotel List
The idyllic hill town of Srinagar cradled at the Garhwal Himalayan foothills and laid out along River Alaknanda's banks is an important tourist attraction of Uttarakhand's Pauri Garhwal region. Tourists pour in large numbers at Srinagar to enjoy a relaxing vacation in the shelter of benevolent nature. The picturesque surroundings, clean refreshing air and the cool pleasant weather make Srinagar an ideal summer retreat for the tourists from the plains. Besides, the many temples that the town is dotted with catch the attention of the God seekers. For instance, temples like Dhari Devi temple, Kilkileshwar Mahadev temple serve as prime attraction for the visitors to Srinagar. Between months March and September, Srinagar receives a huge crowd of visitors and finding a proper accommodation during that time could be much of a challenge. Thus, if you have plans to travel to Srinagar, you must get acquainted with the Srinagar hotel list in advance…
Given below is a list of the top hotels in Srinagar. Read on to learn more-
Ivy Top Resort
This cottage style boutique resort atop a green hillock at Srinagar Garhwal exhibits the beauty of wood crafting in its décor. Rooms of the resort come with classy, state-of-the-art amenities and exude an unparalleled cozy charm. Rooms are furnished with modern bathrooms, modern furniture, ample supply of running water, toiletries supply, duvets, cozy beds. The surrounding lawns with fruit laden trees and floral shrubs add beauty and grace to the setting. There are both AC as well as Non AC Rooms in the resort. The resort stands on Srinagar Bughani road and amid a luxuriant natural beauty.
Hotel Urvashi
Your stay at Hotel Urvasi of Srinagar, Garhwal will indeed be a memorable one. This luxury hotel beautifully mingles modern finesse with traditional hospitality. 24/7 room service, banquet hall, conference hall, parking space, AC Rooms plus dormitory, impressive interior decoration, multi-cuisine restaurant, laundry services, on-call doctor services, travel desk, personal safe, in-room amenities like Telephone, LCD Tv, massage services on special demand are some of the facilities and features made available to visitors by the hotel. The hotel stands on the Badrinath route and the idyllic natural setting around adds to the joy of putting up at hotel Urvasi.
Hotel Srikot Castle
Hotel Srikot castle lies on Badrinath route and offers visitors with great hospitality services. Rooms at the hotel fall into A/C Deluxe, Super Deluxe and Deluxe categories. The various facilities and provisions available at the hotel include parking space, 24/7 room service, conference hall, laundry services, on-call doctor services, multi-cuisine on-site restaurant and many more such convenient services.
GMVN Srinagar Tourist Guest House
The GMVN Srinagar Tourist guest house allows an affordable budget stay in hygienic gracious rooms that include categories such as semi-deluxe and dormitories. The rooms are equipped with all basic amenities for a hassle-free, comfortable stay within budget. The various in-room amenities offered her telephone connection, attached bath, cable TV, Clean linen, all necessary furniture, 24/7 running water supply; both cold and hot water. The guest house also offers general facilities such as laundry services, deposit safe, travel desk, on-call doctor services, power backup, on-site restaurant serving delicious, pure veg food etc.
Hotel Chahat
Hotel Chahat is set amid serene and rejuvenating natural beauty that serves as a refreshing relief for the visitors. Genuine hospitality blends with high quality service and standard deluxe facilities to make your stay at the hotel truly unforgettable. The rooms at the hotel fall into categories like semi-deluxe AC Rooms, Deluxe AC Rooms, Family suite [AC]. The various in-room amenities include all necessary modern furniture, attached modern baths, attached balconies or sitting spaces, telephone connection, cable TV, In-room safe, alarm system, ample water supply [both cold and hot] etc. The general facilities available at the hotel include on-call doctor services, meeting rooms, multi-cuisine dining facilities, parking space, travel desk, 24/7 room service, 24/7 electricity backup, air conditioning as well as room heating provisions, car hiring, laundry services, fax services and many more.
Hotel Valley Inn
Hotel Valley Inn blends economic stay facilities with star facilities to give you a wide range of choices for stay and cater to every budget range and taste. The many facilities at the hotel include parking space, roof-top restaurant with a delectable menu, travel desk, car parking, car hire, on-call doctor services and many more.