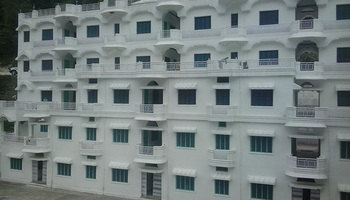 Hotel JPG Palace
Near Bus Stand, Sitapur
Hotel : Standard ➝ Restaurants : Yes
Location : 500 meters ➝ Parking : Yes
Hotel Jagat Raj
Near Bus Stand, Sitapur
Hotel : Standard ➝ Restaurants : Yes
Location : 500 meters ➝ Parking : Yes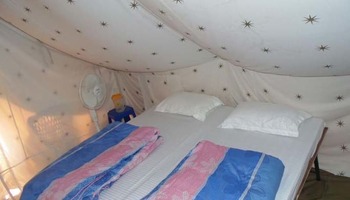 Hotel Priya Guest House
Near Bus Stand, Sitapur
Hotel : Budget ➝ Restaurants : Yes
Location : 500 meters ➝ Parking : Yes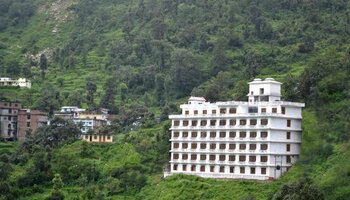 Shivalik Valley Resorts
Near Bus Stand, Sitapur
Hotel : Luxury ➝ Restaurants : Yes
Location : 500 meters ➝ Parking : Yes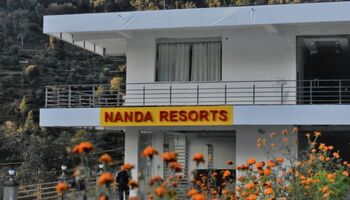 Hotel Nanda Resort
Near Bus Stand, Sitapur
Hotel : Deluxe ➝ Restaurants : Yes
Location : 500 meters ➝ Parking : Yes
Hotel Kedar River Retreat
Near Bus Stand, Sitapur
Hotel : Deluxe ➝ Restaurants : Yes
Location : 500 meters ➝ Parking : Yes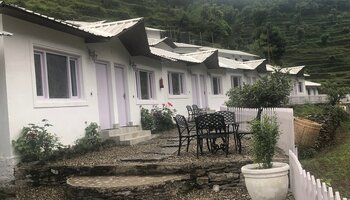 Hotel Villa Aadhya
Near Bus Stand, Sitapur
Hotel : Deluxe ➝ Restaurants : Yes
Location : 500 meters ➝ Parking : Yes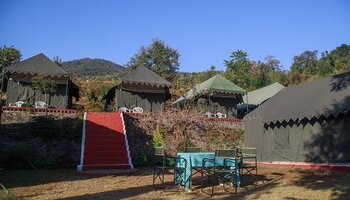 Camp Kedar Heaven
Near Bus Stand, Sitapur
Hotel : Deluxe ➝ Restaurants : Yes
Location : 500 meters ➝ Parking : Yes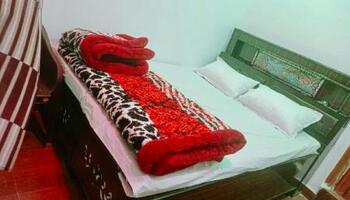 Hotel New Annapurna
Near Bus Stand, Sitapur
Hotel : Standard ➝ Restaurants : Yes
Location : 500 meters ➝ Parking : Yes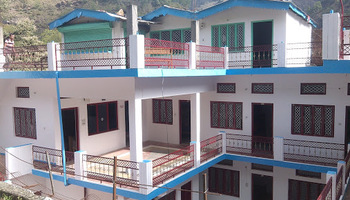 Hotel Dhariwal
Near Bus Stand, Sitapur
Hotel : Standard ➝ Restaurants : Yes
Location : 500 meters ➝ Parking : Yes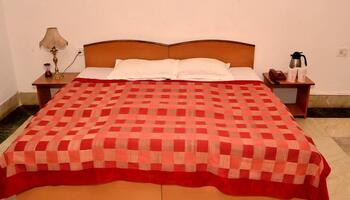 Dhariwal Tourist Guest House
Near Bus Stand, Sitapur
Hotel : Standard ➝ Restaurants : Yes
Location : 500 meters ➝ Parking : Yes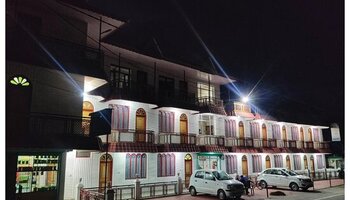 Hotel New Gangaputra
Near Bus Stand, Sitapur
Hotel : Budget ➝ Restaurants : Yes
Location : 500 meters ➝ Parking : Yes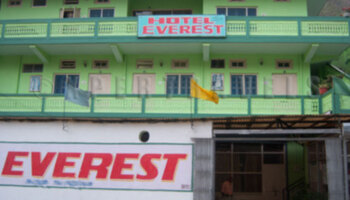 Everest Tourist Lodge
Near Bus Stand, Sitapur
Hotel : Budget ➝ Restaurants : Yes
Location : 500 meters ➝ Parking : Yes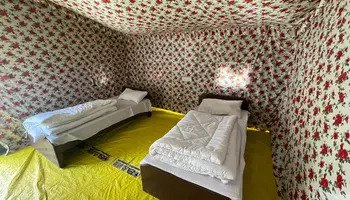 Gumthi cottage
Near Bus Stand, Sitapur
Hotel : Budget ➝ Restaurants : Yes
Location : 500 meters ➝ Parking : Yes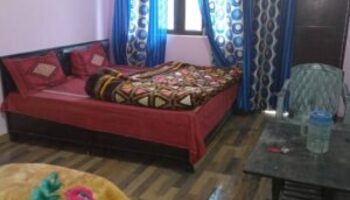 Bhat tourist Lodge
Near Bus Stand, Sitapur
Hotel : Budget ➝ Restaurants : Yes
Location : 500 meters ➝ Parking : Yes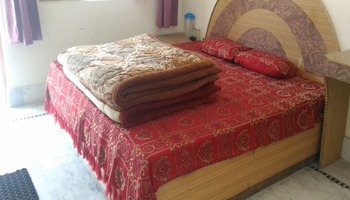 Hotel The Holy Palace
Near Bus Stand, Sitapur
Hotel : Budget ➝ Restaurants : Yes
Location : 500 meters ➝ Parking : Yes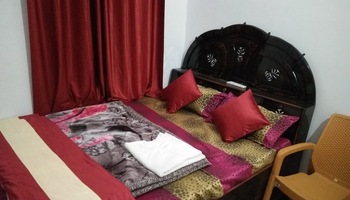 Hotel Nav Durga
Near Bus Stand, Sitapur
Hotel : Budget ➝ Restaurants : Yes
Location : 500 meters ➝ Parking : Yes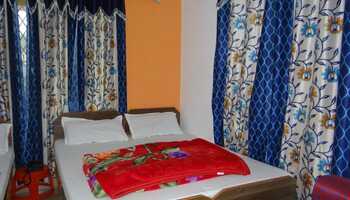 Hotel Shree Hari & Restaurant
Near Bus Stand, Sitapur
Hotel : Budget ➝ Restaurants : Yes
Location : 500 meters ➝ Parking : Yes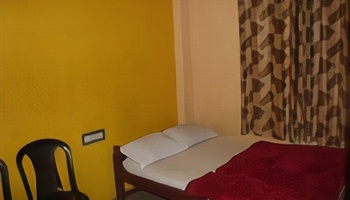 Hotel Ashoka Palace
Near Bus Stand, Sitapur
Hotel : Budget ➝ Restaurants : Yes
Location : 500 meters ➝ Parking : Yes
Sitapur Hotel List
Sitapur is a well known tourist destination in the divine land of Uttarakhand. This picture-perfect hamlet is tucked in the lap verdant and pristine Mother Nature and falls on the Kedarnath Yatra route. Sitapur is located at a distance of 7kms from Gaurikund and is about 26 kms away from Guptakashi. When the major locations of Uttarakhand are all crowded during the peak Chardham Yatra season Sitapur acts as a peaceful halt for the pilgrims and tourists.
If you are planning a trip to Sitapur, you must learn in advance about the various accommodation options available out there. Listed below are some of the top hotels of Sitapur-
Hotel JPG Palace
Hotel JPG Palace is comfortable deluxe hotel in Sitapur. The hotel offers you with a homely status for stay away from your native place. Room options may be categorized as deluxe rooms and standard double bedded rooms. The hotel rooms come with facilities such as room service, laundry, restaurant, attached bath, LCD TV, on-call doctor availability, geysers etc
Hotel Vijaylaxmi
Hotel Vijaylaxmi of Sitapur comes with well maintained, neat and tidy rooms for a comfortable stay. The rooms offer tourists with some great views of the surrounding snowcapped mountain peaks. The hotel is equipped with all basic amenities such as attached bathrooms, dining facilities, 24/7 room service, water supply, power back, on-call doctor service etc
Hotel Basera
Hotel Basera comes with about 25 hygienic rooms. Some of the key features and facilities at this hotel are attached bath with each room, serviceable staffs, multi-cuisine restaurant, on-call doctor service, 24/7 running water facility [both cold and hot], STD/ISD Call facility, conference room etc
Hotel Jagatraj
Hotel Jagatraj is known to offer visitors with a comfortable and hygienic stay at Sitapur. There are deluxe rooms in the hotel and some of the key features and attributes of this hotel are 24/7 water supply [both cold and hot water], 24/7 room service, attached bath, LCD TV, 24/7 Generator power back up, laundry service, on-call doctor service, restaurant service, travel desk etc
Hotel Priyanshu
Hotel Priyanshu of Sitapur is known for offering tourists with comfortable and homely setup for stay. The hotel comes with 20 rooms well maintained and thoroughly hygienic. The key features and facilities you could find in the hotel are attached bath, LCD TV, 24/7 Generator power back up, laundry service, on-call doctor service, , restaurant service, STD/ISD Call facility, 24/7 water supply, hot water o etc
Shivalik Valley Resort
Shivalik valley resort is a classy resort allowing luxurious stay amid a blissful natural ambience. The resort overlooks the snow wrapped Himalayan peaks and thus gives you enchanting views of those peaks. The resort will please you with its professional hospitality and you'll forever remember your stay at the Shivalik valley resort of Sitapur. The various facilities/amenities available at the resort are Rooms with great interior decoration, LCD TV in each room, speedy internet access in each room, elevator, power backup, conference hall, travel desk, indoor games, courteous room service, ample parking space, 24/7 water supply [both cold and hot], multi-cuisine restaurant facility, helicopter tour booking facility etc
Apart from these, Sitapur has many other hotels and accommodation options too such as Himalayan tourist lodge, Annapurna tourist lodge, Gurukripa Dham, Kedardham hotel, Ganga Putra hotel, Devlok hotel, Hotel Hari Om tourist complex.