The picturesque town of Pipalkoti is nestled in the lap of nature and is tucked at an altitude of nearly 1260mts above the sea level. The verdant greenery, the snowy shimmery mountain peaks, and delightful terraced farmed slopes that you get to see at Pipalkoti refreshes the mind indeed. Thus, this is a perfect place to unwind and spend a serene holiday amid the most beauteous nature of Uttarakhand. For pilgrims on their way to Badrinath and Hemkund Sahib, Pipalkoti serves as a relaxing stop-over. Tourists visiting this quaint hill station can indulge in interesting activities such as walking the nature trails or setting out on a village tourism tour…
If you have any plans to visit Pipalkoti for a vacation or halt at Pipalkoti during your pilgrimage trip, you must learn in advance about the accommodations at Pipalkoti. The following Pipalkoti hotel list will definitely come handy in that case. Read on to learn more-
Pipalkoti in Sitapur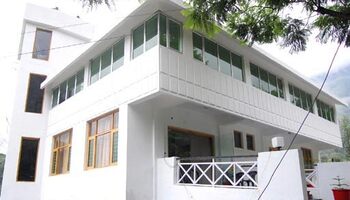 Hotel Le Medows
Main Badrinath Highway, near Pipalkoti
Hotel : 3 Star ➝ Restaurants : Yes
Location : 500 meters ➝ Parking : Yes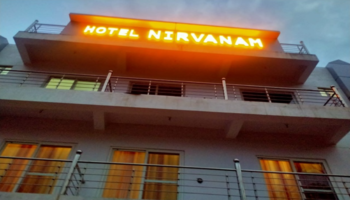 Hotal Nirvanam
Badrinath Road, Mayapur, Tartoli
Hotel : 3 Star ➝ Restaurants : Yes
Location : 500 meters ➝ Parking : Yes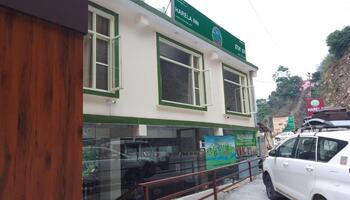 Hotal Harela Inn
Badrinath Road, Mayapur, Tartoli
Hotel : 3 Star ➝ Restaurants : Yes
Location : 500 meters ➝ Parking : Yes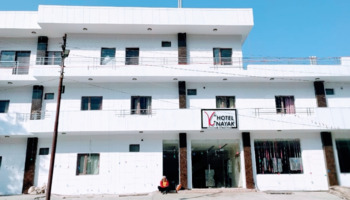 Hotel Vinayak
Village - Gari, Pipalkoti
Hotel : 3 Star ➝ Restaurants : Yes
Location : 500 meters ➝ Parking : Yes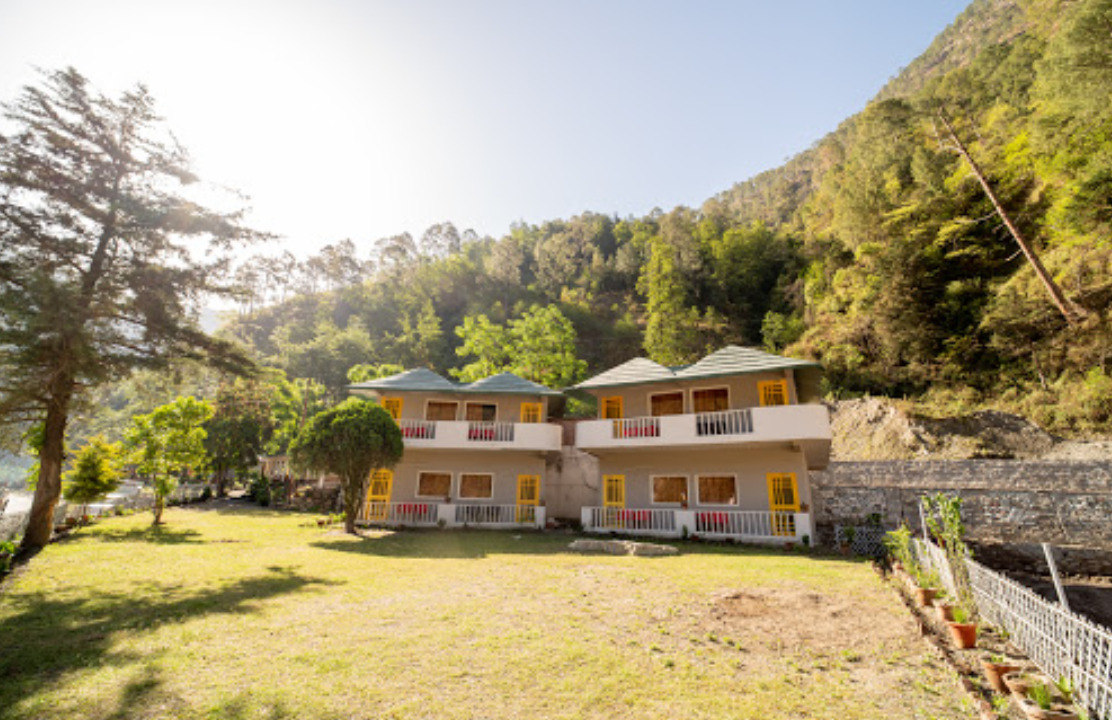 Hotel Tapovan Resort
Badrinath Rd, Birahi
Hotel : 3 Star ➝ Restaurants : Yes
Location : 500 meters ➝ Parking : Yes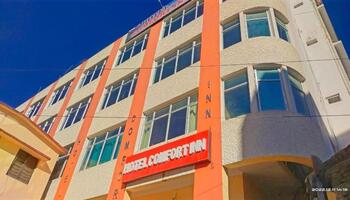 Hotel Comfort Inn
Badrinath highway, Pipalkoti
Hotel : Standard ➝ Restaurants : Yes
Location : 500 meters ➝ Parking : Yes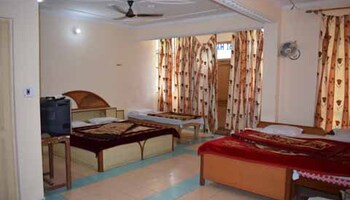 Hotel Indralok
Village & Post Badrinath Road
Hotel : Standard ➝ Restaurants : Yes
Location : 500 meters ➝ Parking : Yes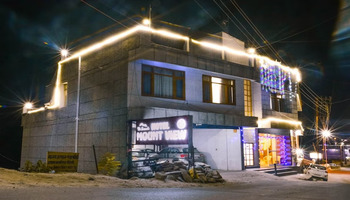 Hotel Mount View
Mayapur, Tartoli
Hotel : Standard ➝ Restaurants : Yes
Location : 500 meters ➝ Parking : Yes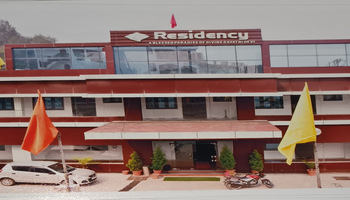 Hotel CP Residency
BadriNath Road, Langasu
Hotel : Standard ➝ Restaurants : Yes
Location : 500 meters ➝ Parking : Yes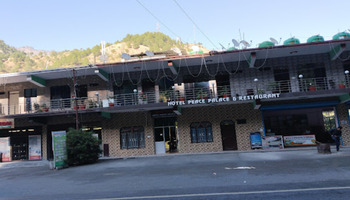 Hotel Peace Palace
Property situated in Chamoli
Hotel : Standard ➝ Restaurants : Yes
Location : 500 meters ➝ Parking : Yes
Pipalkoti Hotel List
Hotel Le Meadows
Le Meadows is a quality stay option amid ample greenery. The hotel is located in Pipalkoti Gadora village and on the Badrinath highway running between Joshimath and Chamoli. There are 23 rooms in the hotel falling in categories like Executive AC Rooms, Deluxe AC Rooms, Deluxe rooms, four bedded family rooms. The features and facilities available at Le Meadows are in-room TV, Internet connection, attached bath, 24/7 room service etc. Hotel houses a fantastic multi-cuisine restaurant, has ample parking space, come with power backup and on-call doctor services.
Hotel Uday Palace
The hotel prides itself on being the oldest and prime of the luxury hotels in Pipalkoti. Modern facilities and clean premises are the hallmarks of this hotel in Pipalkoti. This luxury hotel in Pipalkoti offers 35 rooms, all of which are equipped with attached bathrooms, hot and cold running water and wifi.   Rooms are categorized into Executive Suit AC room, Super Deluxe Room, Deluxe room and Semi-Deluxe room. They are priced between Rs 5000 and Rs 1500 per night. The varied range of hotels they offer coupled with their exceptionally warm customer service makes the stay at this hotel extremely delightful.
Hotel Comfort Inn
Hotel Comfort Inn, a trusted budget hotel in Pipalkoti, is located in National Highway 58. For those seeking affordable accommodation while touring Badrinath or nearby tourist destinations at Auli, Joshimath etc, Hotel Comfort Inn is the ideal choice. Its delicious cuisine and beautifully decorated interiors is sure to add to your convenience. Well ventilated spacious rooms, 24 hour power backup, warm beds, attached bathrooms with hot and cold running water facilities, good room service are the other promises that Hotel Comfort Inn offers. Stay at Hotel comfort Inn comfortably and enjoy your visit to Badrinath dham!
GMVN Tourist Guest House
GMVN Tourist guest house at Pipalkoti allows you a comfortable and affordable stay and comes with all basic and decent amenities. The warm hospitality that you receive here along with the idyllic natural ambience makes for a true relaxing holiday. Rooms in the guest house fall in categories such as AC Room, deluxe room, economy room and dormitory and come equipped with amenities such as cable TV, attached bath, attached balcony, all needful furniture, comfortable beds, 24/7 running water supply [both hot and cold]. The facilities at the guest house include things like parking space, laundry service, front desk, on-call doctor service, luggage storage, travel assistance, room service, STD/ISD Calling services, garden/lawn for stroll, dining provision etc. The guest house stands on the Badrinath route.
New Hotel Shivlok
New Hotel Shivlok is a budget hotel in the beautiful town of Pipalkoti. This two star hotel built in modern architecture offers comfortable stay for pilgrims en route to Badrinath Dham at affordable prices. Its soothing interiors coupled with genuinely helpful attitude of its staff members makes one's stay at the hotel rather pleasurable. Balconies that open into the beautiful scenery of Himalayas, travel assistance, in-house restaurant, internet and telephonic connectivity, laundry service, ample parking spaces are the other amenities the hotel offers to its guests.
Sudarshan Palace
This is a semi-budget hotel at Pipalkoti offering quality stay to its visitors. The astounding beauties of nature around make your stay at Sudarshan palace all the more comfortable and rejuvenating. The accommodation facilities at the hotel consist in a dormitory with 10 beds and 15 well furnished rooms categorized as deluxe rooms, semi-deluxe rooms, and economy rooms. On-site restaurant, 24/7 hot water plus cold water supply, in-room TV, room service, power backup, multi-cuisine dining etc are some of the facilities available at the hotel. Staying at the Sudarshan palace hotel of Pipalkoti is indeed a unique experience that fuses delight and solace together. The hotel stands along the Badrinath route and is easily accessible for the visitors to the hotel.
Deeplok Guest House
This budget hotel in Pipalkoti situated on National Highway 58 falls two km short of Pipalkoti Main market. Of the eight rooms it possesses, 1 is a four bedded family room and 7 double bedded rooms. Although the hotel does not have an in-house restaurant, its kitchen can be used by guests to prepare food. Also, the prompt room service would deliver food from nearby restaurants. Well-furnished spacious rooms, attached bathrooms, 24 hour power backup and direct cable television are the other facilities the guest house offers to its visitors.
Hotel Alaknanda
Hotel Alaknanda is another option for budget tourists who choose Pipalkoti as their base for exploration of the Badrinath-Auli-Joshimath area. The hotel has over 29 well furnished rooms organized in four floors. Its location close to the bus stand is another advantage of choosing this affordable accommodation in Pipalkoti. Stay in its cozy environment and enjoy the delicacies prepared in their hygienic in-house restaurant.
Hotel Shaurya
Well, your search for affordable accommodation for a night or two while visiting Badrinath Dham ends here. Located close to Ganga ghat and the bus-stand at Pipalkoti, Hotel Shaurya offers all basic amenities conducive for a rejuvenating stay to its guests. Its in-house restaurant that serves delectable dishes, extremely hygienic bedding, good furniture, ample parking facilities, balconies that offer pleasing views of Himalayan mountains, emergency medical service, power back-up, provision for luggage storage and  assisted travelling and exploration of Ganga ghat promises a comfortable stay.
Hotel Badrinath
This is a semi-deluxe hotel falling on the Badrinath Dham route and amid the luxurious verdant nature of Pipalkoti. The hotel comes with nearly 20 dormitories plus 26 super deluxe rooms. The courteous staffs and the hotel's warm hospitality make it indeed a place to enjoy a comfortable and quality stay. Room amenities at the hotel include comfortable beds and clean linen, all necessary furniture, attached bath, cable TV Connection, 24/7 running water supply [both hot as well as cold]. The in general hotel facilities include luggage storage, laundry services, car parking space, STD/ISD Call services, on-call doctor services, on-site multi-cuisine restaurant, 24/7 reception services.
Hotel Welcome
Another good hotel in Pipalkoti, Hotel Welcome is another option for pilgrims en route to Badrinath Dham. Its location close to the bus stand makes it easily accessible. There are over 29 rooms distributed in three floors. There are both AC as well as non-AC rooms. This affordable hotel offers you all basic amenities like front desk assistance, in-house laundry service, security guard, room service and in-house restaurant. Enjoy your stay in its comfortable environment while on the momentous Chardham yatra.
Hotel New Vikrant
Hotel New Vikrant is a suitable option for those seeking tranquil stay in the beautiful town of Pipalkoti. There are over 40 rooms in this hotel with provision for drinking water, hot/cold running water, excellent room service etc. Ideal for groups on Char Dham yatra, this budget hotel offers all requisite amenities like parking, laundry service, luggage storage and medical services that ensure you a convenient stay.
Indra Lodge
Another option for budget travelers, Indra Lodge offers comfortable stay to pilgrims on Badrinath yatra and tourists who make Pipalkoti their base for exploration of the scenic region. Apart from convenient lodging, one can avail delicious cuisine prepared in its in-house restaurant. Established in 1995, the lodge offers ten rooms in total. Its room tariff is around 1000 Rs only.
Ashish Lodge
Ashish Lodge, a budget hotel in Pipalkoti, offers over 22 well-furnished, ventilated rooms. The hotel provides basic amenities at affordable prices. Ideal for overnight stay of pilgrims on Badrinath dham yatra. Staff is polite and helpful. There's enough parking space provided as well.
Hotel Heritage Inn
Hotel Heritage Inn allows an affordable yet comfortable stay at Pipalkoti. The hotel is a budget hotel located amid mesmeric scenic beauty, on the highway running between Badrinath and Rishikesh. Rooms of the hotel fall into two categories; i.e. standard rooms and deluxe rooms. The room amenities include comfortable beds and clean linen, all necessary furniture, attached bath, cable TV Connection, 24/7 running water supply [both hot as well as cold]. The facilities include luggage storage, laundry services, car parking space, STD/ISD Call services, on-call doctor services, on-site restaurant, 24/7 power backup, 24/7 reception services.