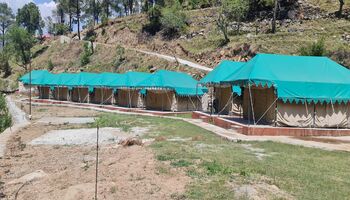 Yamuna Paradise Camp
Yamunotri Road, Barkot
Hotel : 3 Star ➝ Restaurants : Yes
Location : 500 meters ➝ Parking : Yes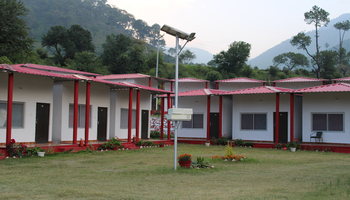 Rigveda Resort Cottage
Barkot yamnotri road, Barkot
Hotel : 3 Star ➝ Restaurants : Yes
Location : 500 meters ➝ Parking : Yes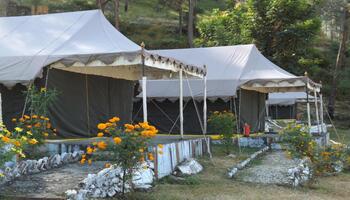 Hotel Camp Nirvana
Yamunotri Rd, Highway, Barkot
Hotel : 3 Star ➝ Restaurants : Yes
Location : 500 meters ➝ Parking : Yes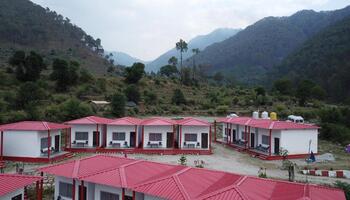 Hotel Shri Vikram Resort
Yamunotri Road, Barkot
Hotel : 3 Star ➝ Restaurants : Yes
Location : 500 meters ➝ Parking : Yes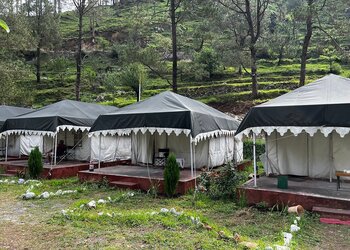 Camp Adhvanta Resort
Yamunotri Road, Barkot
Hotel : 3 Star ➝ Restaurants : Yes
Location : 500 meters ➝ Parking : Yes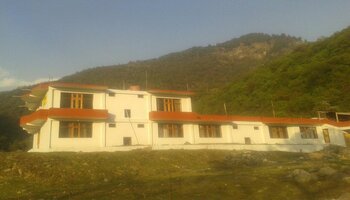 Hotel Durga Resort
Yamunotri Road, Barkot
Hotel : 3 Star ➝ Restaurants : Yes
Location : 500 meters ➝ Parking : Yes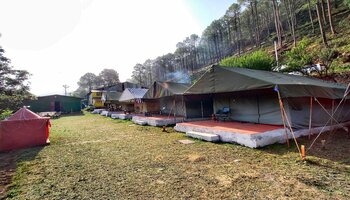 Camp Veda
Yamunotri Road, Barkot
Hotel : 2 Star ➝ Restaurants : Yes
Location : 500 meters ➝ Parking : Yes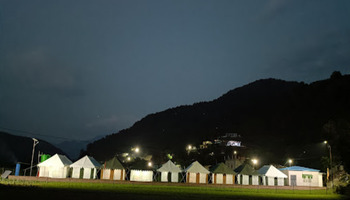 Sumeru Camp
Yamunotri Road, Barkot
Hotel : 2 Star ➝ Restaurants : Yes
Location : 500 meters ➝ Parking : Yes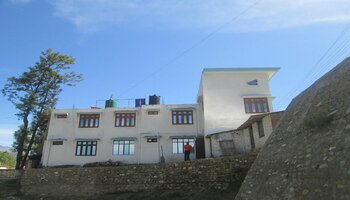 Hotel Samrat
Yamunotri Road, Barkot
Hotel : 2 Star ➝ Restaurants : Yes
Location : 500 meters ➝ Parking : Yes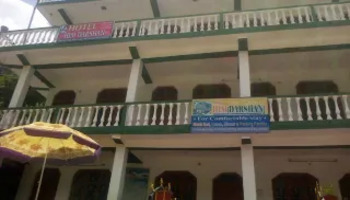 Hotel Him Darshan
Yamunotri Road, Barkot
Hotel : 2 Star ➝ Restaurants : Yes
Location : 500 meters ➝ Parking : Yes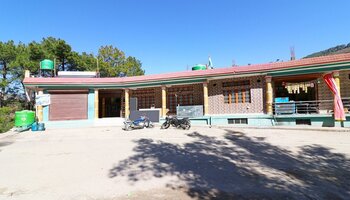 Hotel Kanak Palace
Yamunotri Road, Barkot
Hotel : Standard ➝ Restaurants : Yes
Location : 500 meters ➝ Parking : Yes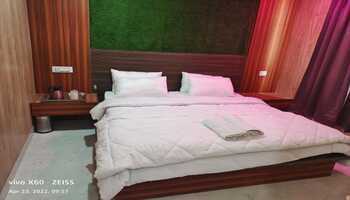 Hotel Diga Rai
Yamunotri Road, Barkot
Hotel : Standard ➝ Restaurants : Yes
Location : 500 meters ➝ Parking : Yes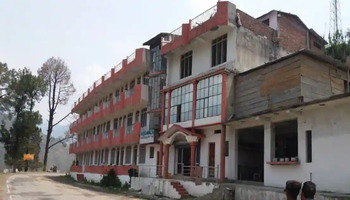 Hotel Karn Palace
Yamunotri Road, Barkot
Hotel : Standard ➝ Restaurants : Yes
Location : 500 meters ➝ Parking : Yes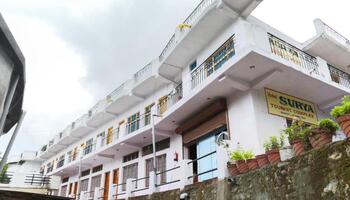 Hotel Surya
Yamunotri Road, Barkot
Hotel : Standard ➝ Restaurants : Yes
Location : 500 meters ➝ Parking : Yes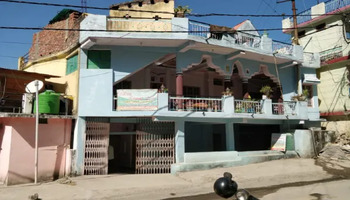 Hotel Chauhan Residency
Yamunotri Road, Barkot
Hotel : Standard ➝ Restaurants : Yes
Location : 500 meters ➝ Parking : Yes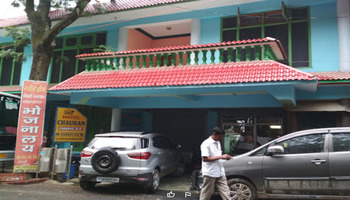 Hotel Chauhan Annexi
Yamunotri Road, Barkot
Hotel : Standard ➝ Restaurants : Yes
Location : 500 meters ➝ Parking : Yes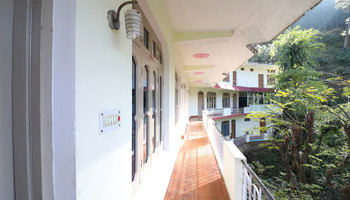 Hotel Riya Residency
Yamunotri Road, Barkot
Hotel : Standard ➝ Restaurants : Yes
Location : 500 meters ➝ Parking : Yes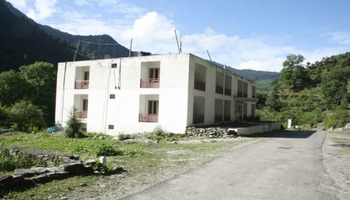 Hotel Atithi Niwas
Yamunotri Road, Barkot
Hotel : Standard ➝ Restaurants : Yes
Location : 500 meters ➝ Parking : Yes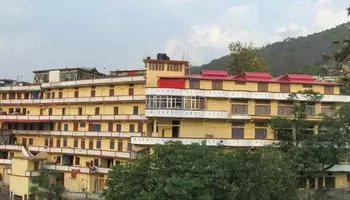 Hotel Raturi
Yamunotri Road, Barkot
Hotel : Standard ➝ Restaurants : Yes
Location : 500 meters ➝ Parking : Yes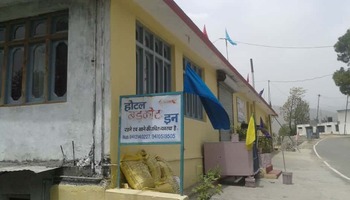 Hotel Barkot Inn
Yamunotri Road, Barkot
Hotel : Standard ➝ Restaurants : Yes
Location : 500 meters ➝ Parking : Yes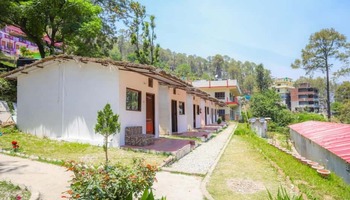 Hotel Pavani Resort
Yamunotri Road, Barkot
Hotel : Standard ➝ Restaurants : Yes
Location : 500 meters ➝ Parking : Yes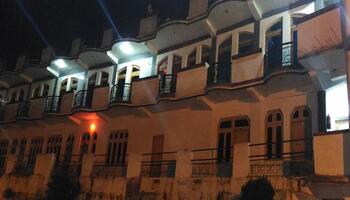 Hotel Aditya Palace
Yamunotri Road, Barkot
Hotel : Standard ➝ Restaurants : Yes
Location : 500 meters ➝ Parking : Yes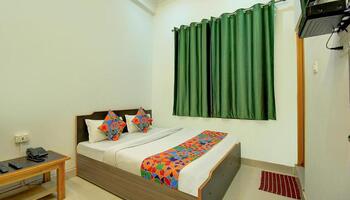 Hotel Vishal Residency
Yamunotri Road, Barkot
Hotel : Standard ➝ Restaurants : Yes
Location : 500 meters ➝ Parking : Yes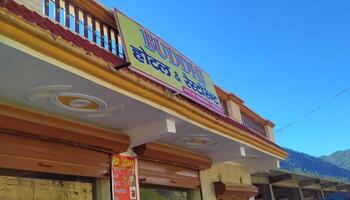 Hotel Buddhi
Yamunotri Road, Barkot
Hotel : Standard ➝ Restaurants : Yes
Location : 500 meters ➝ Parking : Yes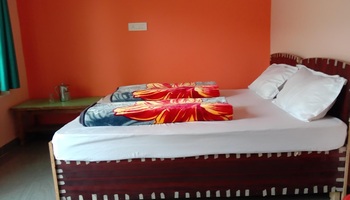 Yamuna Darshan
Yamunotri Road, Barkot
Hotel : Standard ➝ Restaurants : Yes
Location : 500 meters ➝ Parking : Yes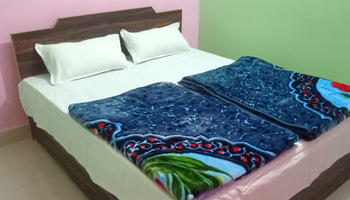 Mountain Paradise
Yamunotri Road, Barkot
Hotel : Standard ➝ Restaurants : Yes
Location : 500 meters ➝ Parking : Yes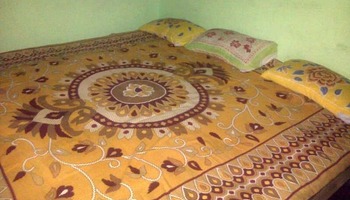 Hotel Jamdagni Rishi
Yamunotri Road, Barkot
Hotel : Standard ➝ Restaurants : Yes
Location : 500 meters ➝ Parking : Yes
Barkot Hotel List
Snow Crest
Known as one of the most premium hotels of Badrinath; Snow Crest offers superb living facilities and amenities to tourists and pilgrims. Enjoy the breathtaking view to Neelkanth peak and enjoy the luxury accommodation arranged for you by the staff of Snow Crest who is all recruits from the top hotel management institutes of India. Luxury and modern conveniences like Internet, room fridge, LED T.V, hot water etc are offered in this idyllic retreat in the heart of nature.
Joshimath Char Dham Camp
Joshimath Char Dham Camp is an ecologically friendly sustainable resort where travelers can relax and enjoy the marvels of nature. This is an ideal place to stay while planning visit to Badrinath temple, Valley of Flowers, Auli and Hemkund Sahib. Large Weatherproof tents and modern attached washroom along with comfortable amenities are provided. Pilgrims can see the majestic Himalayan peaks right from their base camp. The Leisure Hotel and Resort Group had established this picture perfect staying facility in Joshimath and it aims at refreshing the minds of spiritually hungry tourists and pilgrims.
Location: 16 km from Auli and 280 km from Jolly Grant Airport
Sri Hari Niwas
Sri Hari Niwas is the perfect accommodation option for the tourists and pilgrims on a budget. This hotel is situated right at the banks of the river and is very close to the holy temple of Badrinath. All types of comforts like T.V, Room heater, hot water and room service is provided here and the food is 100% home cooked, organic and vegetarian. This is a good accommodation option for elderly pilgrims who are looking for a place right near the temple.
Location: 3 km from Badrinath Temple
Hotel Narayan Palace in Badrinath
This hotel is smartly located in the center of the majestic Badrinath Temple and is the ideal accommodation place for pilgrims who want to remain under the divine aura of Baba Badrinath. Satellite Television, room heater, Internet, king sized luxury bed etc are just some of the facilities on offer. You can choose from a range of Indian/ Tandoori/ Gujarati/ Marwari/ South Indian and Continental dishes in the multi cuisine restaurant at Narayan Palace. Doctor on Call and huge conference space along with personalized travel desk makes the Narayan Palace the top Badrinath accommodation option.
Location: Hotel situated near bus stand and 320 km from Dehradun airport and 300 km from nearest railway station at Rishikesh.
S.S International in Badrinath
Hotel S. S. International is one of the top luxury hotels in Badrinath. It is situated at just 5 minutes walking distance from the huge Badrinath temple. The differentiating factor of this hotel is its adherence to the ancient Indian hospitality principle of Atithi Devo Bhava. The rooms are all tastefully furnished with good living facilities and facilities of Internet and Conference meets. The picturesque setting on old Mana Road makes it command a great view of both Nar and Narayana mountain range along with Nilkantha peak. For the budget conscious travelers dormitories are also provided.
Location: Old Mana Road in Badrinath
Hotel Sarovar Portico in Badrinath
Sarovar Portico is located quite near the majestic Badrinath temple. It opened in 2007 and in this short period of time the management developed world class living accommodation standards and an international café serving multi cuisine options. Tourists can witness the splendor of the beautiful Nilkantha peak and the verdant hilly valleys. There is also the option of availing massage, relaxation and spa services in Ayurvedic center in Badrinath Sarovar Portico.
Location: the Hotel Sarovar Portico is situated at a total elevation of 3133 meters above the sea level and 0.5 km away from Badrinath Dham.
GMVN Badrinath Tourist Bungalow
GMVN Badrinath Tourist Bungalow is supported by the guarantee of safety and security of Uttaranchal Government and it has accommodation options consisting from 20 deluxe rooms and 10 economy class rooms. There is the facility of Doctor on Call, multi cuisine Restaurant, 24*7 hot water facility, parking arrangements and luxury beds. The tourist bungalow bookings can also be made from the Dehradun Office of GMVN Badrinath Tourist Bungalow.
Location: GMVN Badrinath Tourist Bungalow is located in Badrinath, Chamoli.
GMVN Badrinath Government Tourist Bungalow
For the budget conscious tourist and pilgrim the GMVN Badrinath Govt TRH offers the facility of decent accommodation, safety and perfect security that is certified by the Uttraranchal Government. Tasty home cooked organic food and comfortable accommodation facilities along with running hot water, attached washroom, parking facility and restaurant is offered in Badrinath GMVN tourist bungalow.
Location: GMVN Badrinath Tourist Bungalow TRH is located in Chamoli Badrinath.
GMVN Badrinath Yatri Niwas
GMVN Badrinath Yatri Niwas is also certified by the Government of Uttaranchal. This is a well furnished spacious set up that has 20 premium deluxe rooms and 10 economy class rooms. The accommodation options are all endowed with modern facilities and luxuries. Some of the services offered in 20 deluxe rooms and 10 economy class rooms are the facility of Doctor on Call, multi cuisine Restaurant, 24*7 hot water facility, parking arrangements and luxury beds. The tourist bungalow bookings can also be made from the Dehradun Office of GMVN Badrinath Tourist Bungalow.
Location: Chamoli District in Uttarkhand
Jagirdar Guest House
Jagirdar Guest House is one of the oldest and illustrious accommodation options in Badrinath. This majestic retreat was constructed in 1930 and was owned by Jagirdar who was the erstwhile Maharaja of Tehri. 73 years of hospitality marks the glorious journey of this luxury guest house and guests feel privileged to feel the old world charm that emanates from Jagirdar Guest House. There are 4 Royale exclusive rooms and tented rooms and each one command an excellent view of the mountain range and 24*7 hot water supply. There is a beautiful restaurant associated with Jagirdar Guest House and this restaurant serves Indian, South Indian, Marwari, European and Mediterranean cuisine. The meditation facilities here are very famous. Spiritual discourses are also delivered here sometimes.
Location: 500 meters away from Taxi Stand in Badrinath in Narayan Parwat