Popular as a photo-correct village, Chopra is also well-known for its hotel which provides home comfort and a comfortable atmosphere. The best about the hotel in this place is that they are characteristic of the outside as an ancient environment. If you are planning a trip to Chopra, why shouldn't you worry too much about it? You have budget hotels, guest houses and camping resorts to choose from. If this is your first time in this tourist spot, so you can always trust the Ganga Valley adventure, which is a very comfortable and luxurious accommodation.
Top 08 Hotels in Chopta, Uttarakhand
All the hotels below are a list of guest houses and resorts that our team has chosen to be your best. You can see these hotels and tell us what your specific needs are. We will do our best to make our stay as happy as possible in Chopta Hotel.
Hotels in Chopta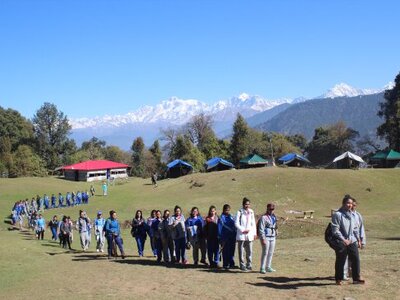 Monal Resort Rudraprayag
Hotel: 3 Star ➝ Restaurants : Yes
Location : 500 meters ➝ Parking : Yes

Alpine Adventure Camp
Hotel: 2 Star ➝ Restaurants : Yes
Location : 500 meters ➝ Parking : Yes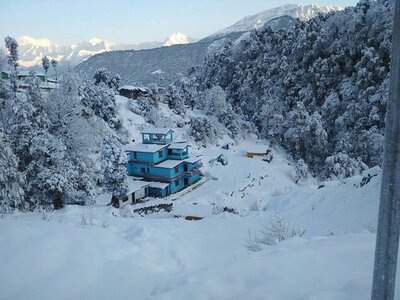 Mayadeep Resort
Hotel: 2 Star ➝ Restaurants : Yes
Location : 500 meters ➝ Parking : Yes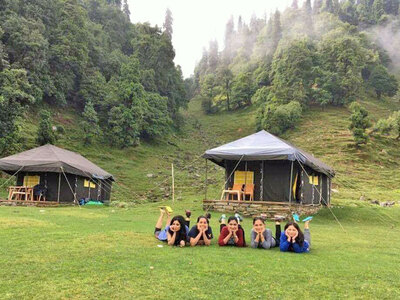 Neelkanth Camp
Hotel: 2 Star ➝ Restaurants : Yes
Location : 500 meters ➝ Parking : Yes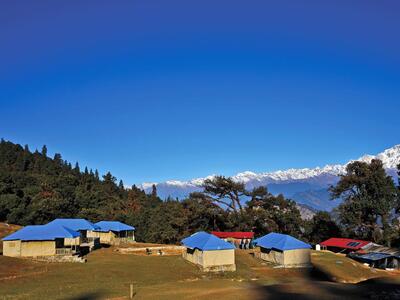 Akashdeep Resort
Hotel: 1 Star ➝ Restaurants : Yes
Location : 500 meters ➝ Parking : Yes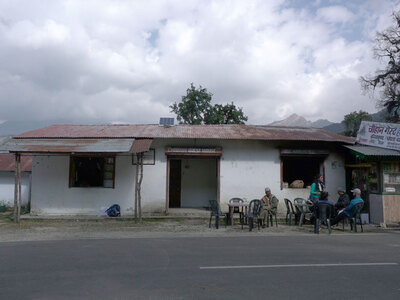 Chauhan Guest House
Hotel: 1 Star ➝ Restaurants : Yes
Location : 500 meters ➝ Parking : Yes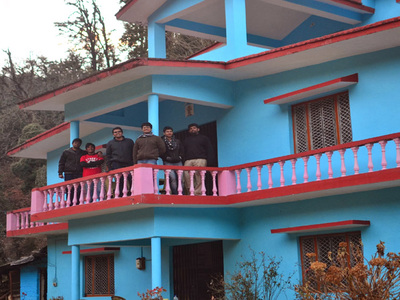 Hanumant Inn & Resort
Hotel: 1 Star ➝ Restaurants : Yes
Location : 500 meters ➝ Parking : Yes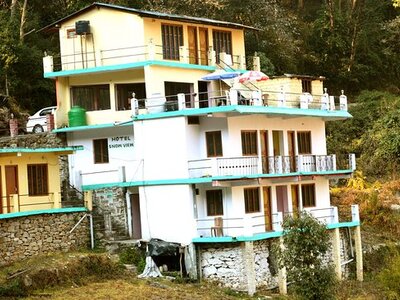 Snow View
Hotel: 1 Star ➝ Restaurants : Yes
Location : 500 meters ➝ Parking : Yes
Chopta Hotel List
01. Magpie Camps Resort
Address: Duggalbitta, Chopta, Rudraprayag, Uttarakhand
Magpie Group, known for their involvement in ecotourism, has established an eco-tourist village at Chopta. Looking for an actual camping experience while away from the hustle-bustle of city life? Then Magpie Camps Resort in Chopta might just be what you are looking for. Stay in Spacious, well-maintained and clean tents with attached bathrooms. Its location away from the din of conventional tourists makes it hugely popular among solitude seekers and adventure enthusiasts. While at Chopta, enjoy the many adventure activities they offer like obstacle activities, adventure sports activities and even team building activities. The region known for its rich biodiversity is also ideal for bird-watching as well.
02. Alpine Adventure Camp
Address: Alpine Adventure Camp Duggalbitta (Near Mayadeep Resort) Chopta, District: Rudraprayag, Uttarakhand India
Does the possibility of staying in the midst of dense Himalayan Pine forests fill your mind with delight? Alpine adventure camp has over 10 tents situated in the most pristine of natural surroundings. Luxury Swiss tents with the most modern of amenities, insulated canvas walls, attached washrooms are some of the highlights of their offers. Their multi-cuisine restaurant is sure to satisfy your taste-buds. One can indulge in many adventure activities like trekking, hiking, river crossing, rappelling etc while staying at the camp.
03. Mayadeep Resort
Address: Maya Deep Chopta Resort Duggalbitta, Chopta District – Rudraprayag (Uttarakhand)
All aren't camps in Chopta! One comes across standard accommodation facilities as well! If you are on the search of good budget hotels that are ideal for staying with families, corporate groups etc. then, Maya Deep resort may just be what you are looking for. The spectacular views of mountains, dense forests, green meadows etc which the hotel offers win the hearts of its guests. If you want to try your hand at adventure while at Chopta, then its staff will help you engage in trekking, camping, rock climbing etc. There are many choices as to the kind of rooms they offer. These include bamboo huts, double bed rooms, four and five bedded rooms. Enjoy prompt room service and excellent hospitality!
04. Neelkanth Camp
Address: Neelkanth Camp Chopta, near Tungnath Temple Way, Badrinath road Chopta, Rudraprayag (Uttarakhand)
Chopta is usually sought out by adventurous and pilgrim souls seeking refuge in the unadulterated beauty of its scenic environ. Staying in camps perfectly complements the intent of the trip. Neelkanth camps can offer the perfect home away from home while you are exploring the wild terrain of Chopta. Wake up to beautiful views of Himalayan Mountains and lush green forests while enjoying your stay at Chopta. One will be provided basic amenities like attached bathrooms, comfortable beds and delicious cuisine. There is also provision for bonfire. Neelkanth Camp offers rooms as well as deluxe tents. You may choose as per your fancy. While at Neelkanth Camp, enjoy the pleasures of bird watching and jungle walks.
05. Akashdeep Resort
Address: Ukhimath Chopta Road (11 km), Rudraprayag, and Uttarakhand, India
Akashdeep resort tries to cater to the unique requirement of its every guest. The resort offers wonderful accommodation at affordable prices to the explorers who land in Chopta. This budget hotel has over nine rooms (premium and deluxe) fit with all modern amenities. All the rooms are spaciously built, their homely atmosphere is sure to help you relax further into the tranquility offered by the natural environ of this 'mini Switzerland of India'.
06.Chauhan Guest House
Address: Ukhimath – Chopta – Gopeshwar Rd, Baniyakund, Uttarakhand 246419
Chauhan guest House is at Baniyakund, at a distance of 4 km from Chopta. They offer 2 well maintained double bedrooms.
07.Hanuman Inn & Resort
Address: Ukhimath Chopta Mandal Gopeshwar Rd, Sari, Uttarakhand 246419
Hanuman Inn and Resort offers budget accommodation, well-maintained rooms, and warm hospitality in the scenic Himalayan abode of Chopta. Also, they will help you undertake the many activities around Chopta which includes trekking till Tungnath temple, Chandrashila peak, Deoria Tal etc.
08. Snow View
Address: Hotel Snow view Kanda Road Pothibasa, Ukhimath, Ukhimath, Uttarakhand 246469
Hotel Snow view offers comfortable accommodation with all modern facilities at affordable prices. While enjoying your cozy stay at Snow View, seek their help with the many nature and adventure activities you want to indulge in as well. Be it bird watching, cycling, snow skiing, rope climbing, trekking etc.