You must have read about the various places in the world by visiting which you could get your much sought-after love. In our country too there's one such place that unites the loving hearts. If your family is against your 'love' then you could come to this temple of Uttarakhand to win over your love.  At this Chitai temple of Almora nearly 400 weddings are solemnized each year which implies that during the wedding season about 6 weddings take place in the temple per day.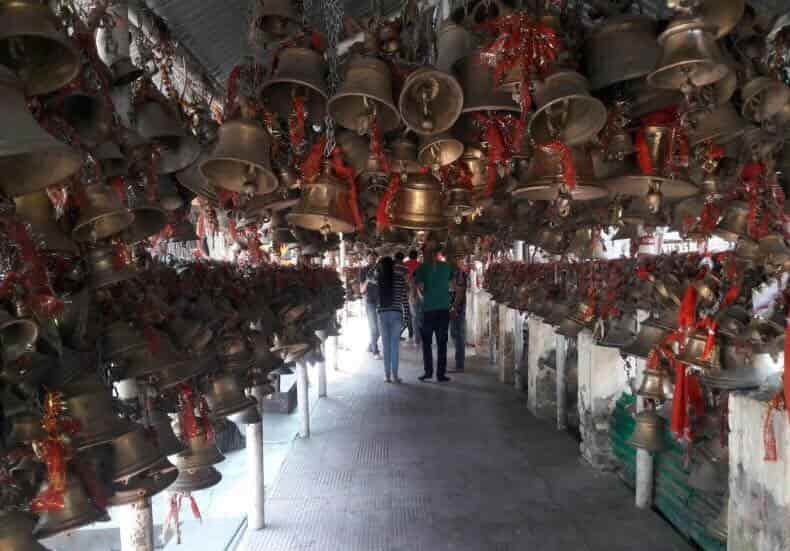 The several letters exhibited in the temple bear a testimony to the above fact. The common belief is that no matter how difficult a situation is, if you pray for your love at this temple, you are sure to achieve it.
Golu Devta or Bhagwan Gwel Jyu is otherwise worshipped in the entire Uttarakhand but He is the local presiding deity of Kumaon. There is temple of Golu Devta at Champawat and Ghorakhal and Nainital too but he is the most revered as Golu Maharaj at the Chitai region temple nearly 8kms from Almora.
Golu ji is regarded as the God of Justice. When he had been the king of the region, he used to hold local public courts at various places and mete out speedy justice to all. He is also referred to as Krishnavatari, Doodhadhari and the Nyaykari lord.
It is a common belief that He responds to the call of his devotees if they pray with a true heart. This explains why thousands of devotees gather at the temple to pray to the lord and once their wishes are fulfilled they come to tie the bells.
To get wedded at the Golu Devta temple of Uttarakhand's Almora you need to produce your Aadhar card. To stop child marriages the temple priests have undertaken this step. According to temple administrative board, with the help of the Adhar card the board will investigate on the identity of a person prior to the wedding.  No other documents such as identity card, driving license would be considered sufficient if the Aadhar card isn't produced.