Tehri Garhwal is an enchanting destination in Uttarakhand attracting many tourists of late due to its magnificent natural view, religious and mythological grandeur. If you plan your next trip to Tehri Garhwal, this travel info guide would help you a lot. Read on: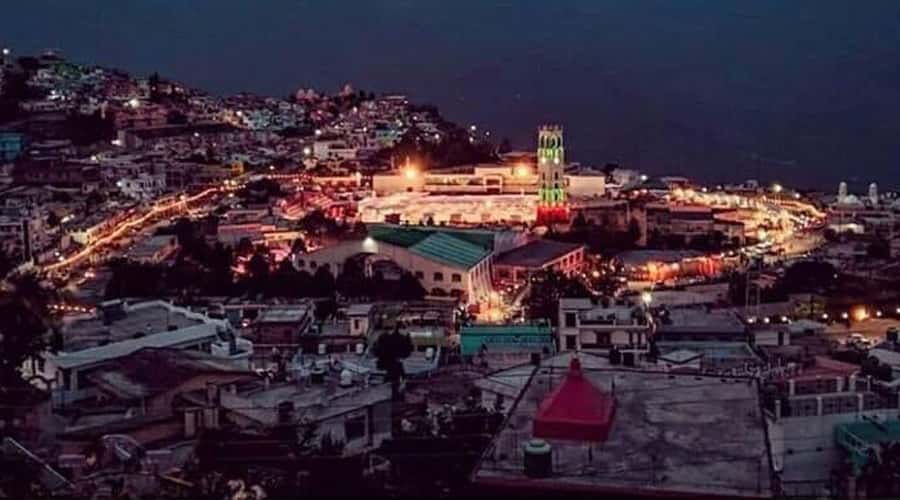 Tehri Garhwal in Uttarakhand at an elevation of 1550 m offers a panoramic view of the majestic Himalayas. The word 'Tehri' is derived from Sanskrit 'Tri-hari' meaning it releases a soul from sins arising from three means-mansa (mind), Vacha (speech) and Karmana (deeds). Tehri is also remarkable for the confluence of Alkandanda and Bhagirthi to form Ganga at Devprayag. Myth has it that Lord Brahma of the Holy Trinity responsible for Creation meditated at this very place and formed the blueprint of the Universe. Muni ki Reti, and Tapovan stands as reminder of the ancient rishis who meditated for every being's welfare.
How to Reach:
By Air: Jolly Grant airport is 91 km from Tehri and is well-connected with New Delhi International airport with regular flights. Taxis ply regularly from the airport to Tehri.
By Rail: Rishikesh is the nearest railway station albeit a small one connected to other major stations. Buses and taxis are available from Rishikesh station to Tehri. But, Haridwar serves as the main railhead of this area and it is better to start journey from here.
By Road: Tehri is well-linked with nearby major destinations by luxury buses, ordinary buses and taxis. Taxis and buses are readily available from Haridwar, Rishikesh, Dehradun, Mussourie, Devaprayag, Srinagar, Uttarkashi.
Best Time to Visit
The weather is pleasant and tolerable round the year with summer temperature ranging from 8-20 degree Celsius and winter temperature ranging from -10 to 10 degrees Celsius.
Sightseeing:
Surkanda Devi Temple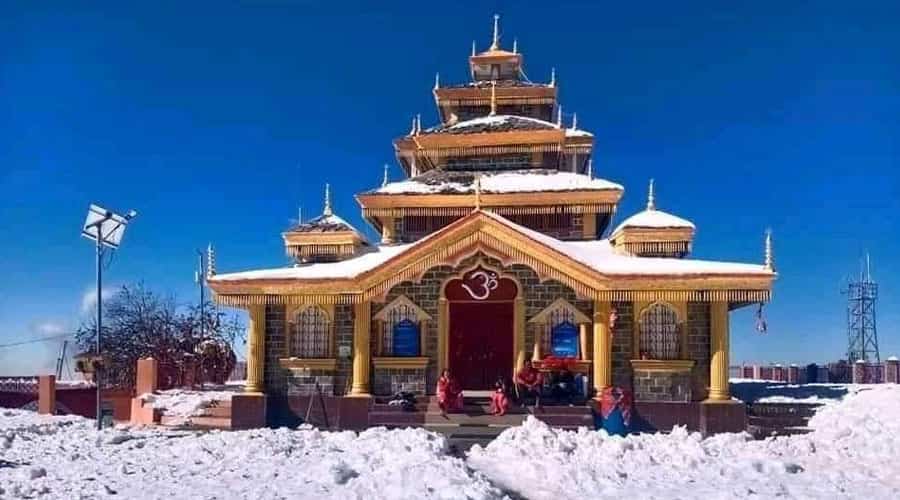 Mythical accounts claim that this is one of the 51 shakti peeths and is the exact place where Sati's head fell off. Its actual name 'sirkhanda' transformed to surkanda with the passage of time.
Chandrabadani Devi Temple
According to myth, the torso of Sati fell here along with her arms and ammunitions. Still now, there are many iron Trishuls (tridents) and ancient statues to be found here.
Raghunathji Temple
This temple in Devaprayag is dedicated to Lord Rama. Legend has it that lord Rama worshipped here after his victory over Ravana in Lanka.
Budha Kedar
Located at the confluence of Dharam Ganga and Bal Ganga, this temple is dedicated to Lord Shiva and is worshipped as an old man and hence the name. This temple is considered very sacred by the locals.
Devi Kunjapuri
It is established by Adi Shankaracharya and is one of the three shakti-peeths of the region, the other two being the Surkunda and Chandrabadani forming together a holy triangle. It receives a great influx of pilgrims during Navaratri.
Nagraja Temple
The Nagraja Temple at Sem Mukhem is held in high regard by the pilgrims and the locals. It is at a 7 km uphill trek from Khamba Khal in Tehri.
Khatling Glacier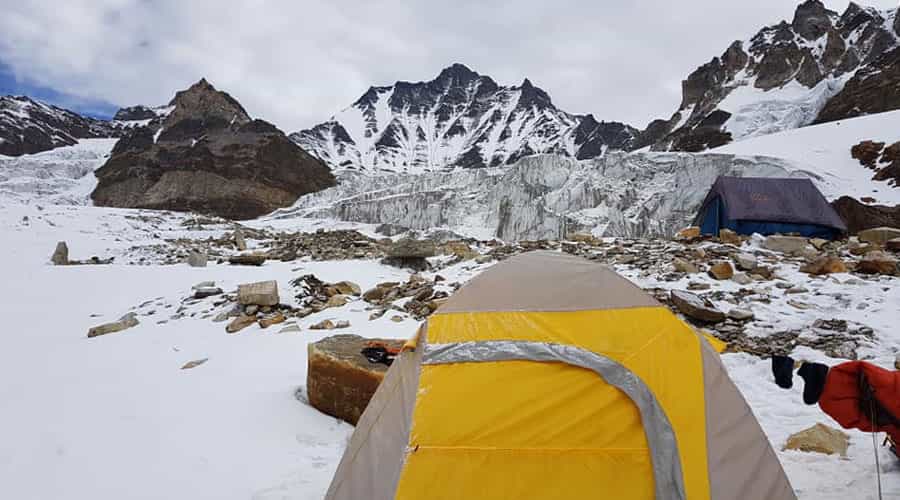 River Bhilangna of Tehri gets its water from this glacier. It is a beautiful trek though remote villages, alpine forests and verdant meadows.
Accommodation
There are widely available options ranging from cheap hotels, dharamshalas, and resorts in mid-range and budget stay.
Cuisine
Garhwali cuisine consists of vegetarian fare but is prominent in the use of pulses. Mostly vegetarian food, there are many multi-cuisine restaurants which offer local as well as other Indian delicacies.
Shopping
Tehri has many shopping options that showcase the local products typical of this region. Ayurvedic medicines, herbs, Rudraksh beads and necklaces, stones of different kinds, winter clothes, beautifully knit and embroidered dress materials like Salwar-kameez and kurta, Gangajali (container for Ganga water) and local handicrafts are some of the varied materials on offer for the tourists.
Fairs and Festivals
Some prominent and popular local fairs and festivals include Lakhawar Mela, Chandrabadani Fair, Surkanda Devi Fair other than the regular Hindu festivals like Janmashtami, Shiva-ratri, Deepawali and Vijaya Dashami. These numerous fairs and festivals provide a beautiful perspective of the local culture.
Activities
Adventure water sports that include scuba diving, angling, canoeing, rowing, boating, speed boating, water scooter, rafting, kayaking, house boat, cruise boating and more. You name it, you have it. Skiing at Khatling glacier is another attraction for the tourists. The nature lovers' and trekkers' heaven, if you may call it, is Tehri Garhwal. Icing on the cake is the nearby pilgrimage spots that satisfy the call of the soul.