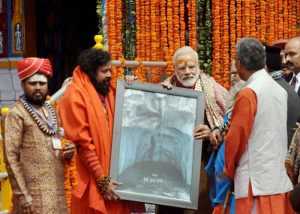 Prime Minister Narendra Modi will be visiting Kedarnath on the forthcoming 20th October and will lay the foundation stone of the new Kedarpuri and on this occasion PM will also address the public at the Dham. The BJP Government and PM Modi wish to leave no stone unturned when it comes to the mission 2019 and that's the reason why PM has decided to reach Kedarnath a day before the closing of the temple doors or kapat. He is supposed to spend nearly 15 minutes in the temple's garba griha offering puja to the lord as well as making darshan of the world. Post the puja, the prime minister will lay the foundation stone of Kedarpuri as per his master plan. Also, it has been declared that PM will lay the foundation stone for many other activities and projects such as the renovation of Adi Shankaracharya Samadhi, setting up of a museum, construction of a protective wall along the banks of River Mandakini and River Saraswati and many other such reconstructive projects. As per the master plan these developmental projects will be presented or projected before PM Modi and soon after that, he'll address the public.
This is the first time in the history of Kedarnath yatra that any prime minister of independent India will address the public. According to information a stage for this addressing will be set up on the temple campus itself.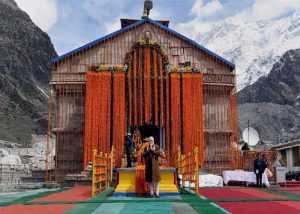 Initial preparations have already been initiated by the administration & police. Prime Minister Modi will be the first among the Indian prime ministers to have visited the Kedarnath Dham twice within a single season. He had visited the Dham last on 3rd May this year; i.e. the date on which the doors of Kedarnath temple were thrown open for pilgrims this yatra season and again he is to visit the temple on its closing date; i.e. 20th October.
All those projects for which PM Modi will lay the foundation stone on 20th October are likely to be completed by October 2018. It has been said that in the coming year the opening, as well a the inauguration of Kedarpuri coming under Mission 2019, will be done by PM Modi only.
It has been learned that nearly 2 months back at a conference held at Delhi, discussion on Kedarpuri as well as subsequent planning were undertaken. The conference was attended by Prime Minister Modi, BJP National President Amit Shah, Nim Principal Col Ajay Kothiyal, DM Rudraprayag Mangesh Ghildiyal and Jindal Group.
No written official order has yet been received on the Prime minister's Kedarnath tour. But in spite of that, all preparations for this tour have been initiated at the administrative as well as police levels.