Auli is a famous winter wonderland which attracts tourists throughout the year for its mystical charm and amazing surrounding natural beauty. Although popular as a top notch skiing destination in winter it turns into a lush green peaceful escapade with a number of opportunities for trekking and camping through the forests and over the gently rolling Bugyals or meadows. People from nearby and even far away visit this place nestled in between the overlooking and towering hills that offers stunning panoramic views of the snow bound hills every where you look. Apart from skiing (that too strictly limited to winter) there are many things to indulge in and places to visit that would make for a memorable trip with your family or group of friends.
Here are some amazing places one can visit in Auli to get the real feel of the place:
Auli Lake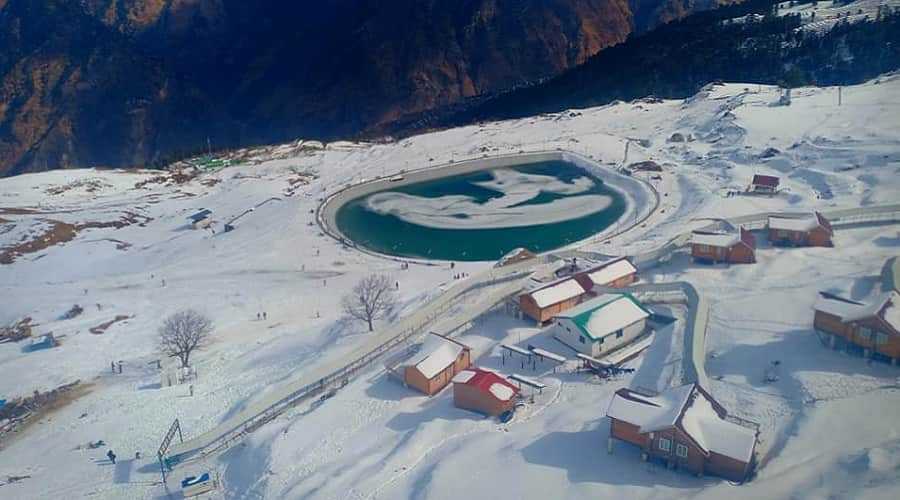 This is probably Auli's landmark place which is also one of the most popular places to see if you are in Auli. The mere location of the lake is enough to stand in awe of the beauty that you will be witnessing. On one side there are sow clad tall, jagged mountain peaks with a sheer drop of valley below which creates a very beautiful image. It also serves a very important purpose of providing water to cover the hills on the other side of it with snow when the snowfall is below average owing to scanty rainfall, allowing skiers to have the utmost enjoyment. This man-made lake is truly a sight to behold during the summer seasons.
Chenab Lake
If you are an adventure lover and want to go on a few days of some peaceful trekking activity then you must visit this crystalline high-altitude lake called Chenab lake, which is located at a distance of almost 28 km from Joshimath. Reaching the lake requires some amount of trekking experience but even if a beginner is strong willed, they will be able to view this incredibly scenic lake. The route passes through thick and lush green forests of tall oak and deodar, to reach dang village from where the lake is easily accessible after a further trekking of 4 kms. This gift of nature is a hidden gem and serves as an oasis for wanderers and explorers looking for some time off from the chaos of the city life.
Primarily famous as a pilgrimage town, Joshimath is more than that. Apart from being home to numerous hotels and lodges Joshimath is also a must visit place for people visiting auli since it is located at a distance of just half n hour of road journey. Joshimath not only serves as the starting point for a Badrinath darshan but it is also the gateway for the trek to Valley of flowers, Hemkund sahib, Govind ghat etc. here you can visit the lord Vishnu temple which is dedicated to the Lord Narsingh form of the lord and is deemed for being extremely auspicious as the previous home of Badri Vishal. This place can also be visited as a part of village tourism and observe the culture and traditions of the locals residing here.
Auli View Point
It is safe to say that almost every other spot in and around Auli is a view point since they offer some of the most panoramic and jaw dropping views whose picture will be etched in your hearts forever. If you walk for almost 2 kms further from the main town of Auli you will reach a view point on a clifftop that offers you almost a face to face view of the majestic Nanda Devi Peak that remains clad in snow throughout the year looking over the towns and valleys below. If you ask the locals or your guide then they will take you to a Hanuman temple where lord Hanuman is believed to have taken some rest before heading on for his search for Sanjeevani Booti. Be sure to carry you camera because you will surely be in for a treat.
Nanda Devi National Park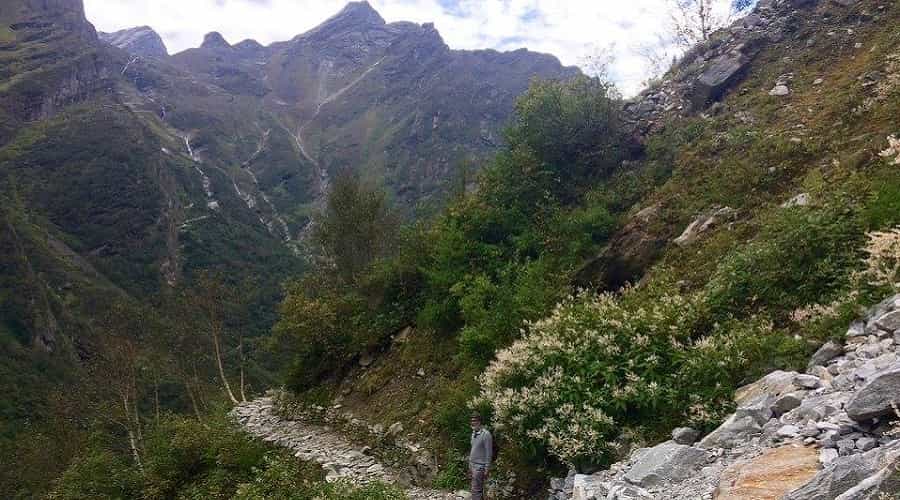 Sitting peacefully on an elevation of almost 3,500 metres above sea level and panning over an area of 2,236 sq. km. this is one of India's most vital and scenic National Park. Located at a distance of just around 1 hour from Auli this lush green oasis was established in the year 1982 with an aim of preserving some endangered high altitude species. A UNESCO world heritage site the beauty of this place is untouched and extremely well preserved with towering peaks surrounding it from all sides and these are all drained by Rishi Ganga gorge which runs very steep and caters to a wide variety of not only mammals but also to reptiles and exotic birds population. The park is named so since it is home to and is even overlooked by the majestic Nanda Devi Peaks.
Nanda Devi Museum of Natural and Cultural History
Although this is not one of the top-ranking places to visit in Auli but it is always nice to know something more about the place that you are visiting. The museum which is located at a distance of almost 1 hour, gives you a glimpse of the bygone era in the lives of the Bhotiyas and other contemporary indo – Tibetan tribes who used to reside in these regions in the past. On display are some old traditional hand-woven carpets, tools, instruments and equipment that lets you picture its usage and gives you some understanding about the working of agriculture in this region. Although the museum structure is very humble in size it stacks a load of information regarding the culture and history of the people of Uttarakhand and it also makes for a good visit with family and kids.
Bhavishya Badri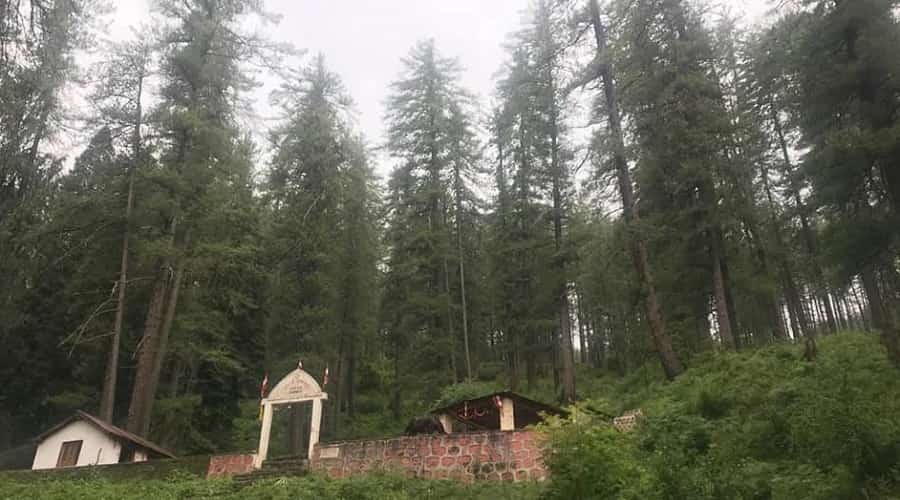 For a more spiritual inclination you must pay a visit to another one of the famous Sapt Badri sites of Bhaviya Badri. As the name suggests this is the Badrinath temple of the future. As per predictions once thenar and Narayan mountains, which currently form the beautiful backdrop of the Badrinath temple, implodes, all the routes leading up to Badri Vishal will cease to exist and will become completely inaccessible to anyone. So people will start visiting Bhavishya Badri which will be the new abode for lord Vishnu of Badrinath. It is located at a distance of around 1 hour and a simple walking of 5 km from Ringi Village and makes for a very good day of sightseeing adventure around Auli with your family and loved ones.
Vridha Badri
If you are not the spiritual type then this wonderful little temple must have missed your mark. Located at a distance of just 20 minutes to half n hour from Auli, as the name suggests Vridha badri is the name given to one of the 7 holy temples dedicated to lord Badri in the Sapt Badri Yatra, which means old Badri. Lord Vishnu is worshipped here in the form of an old man hence the name and its location also plays a vital rile in providing it a serene and tranquil ambience filled with a holy vibe. Located within Animath it is fairly accessible and offers for a great option to go if you are looking to spend your day in a spiritual manner when in Auli.
Vishnu Prayag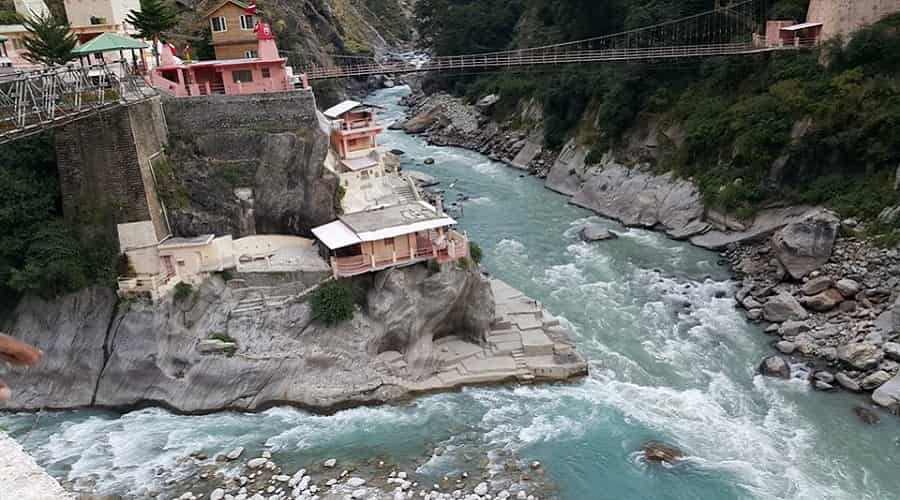 Vishnu prayag forms one of the most significant parts of the panch prayag yatra journey which takes you through all the holy confluences of Rudraprayag, Nandprayag, Karnaprayag and Devprayag. This holy town is situated on the confluence of the holy rivers of Alaknanda and Dhauliganga rivers which runs through Chamoli. The place is located at a driving distance of almost and hour and holds immense mystical, spiritual and mythological significance. According to Vedic Hindu scriptures, Sage Narada is said to have meditated to lord Vishnu here after which the lord appeared in front of him. The entire region is steeped in a very devotional vibe which feels the presence of gods even stronger. Along with its spiritual significance the place is also appreciated by nature lovers and avid explorers.
Kwani Bugyal
A meadow nestled amidst the towering peaks of Himalayas is one of the most beautiful treks leading up to Kwani Bugyal. This is situated at a distance of just 12 km of Gurso Bugyal and is recommended for people who love trekking and are looking to spend some adventurous time and explore some more of the beauty that lies around Auli. June to September is considered to be the ideal time for a visit to Kwani when the air is cool and the surroundings are pleasant for a peaceful walk in nature. This Bugyal follows a relatively difficult path to reach but is completely worth it.
Gurso Bugyal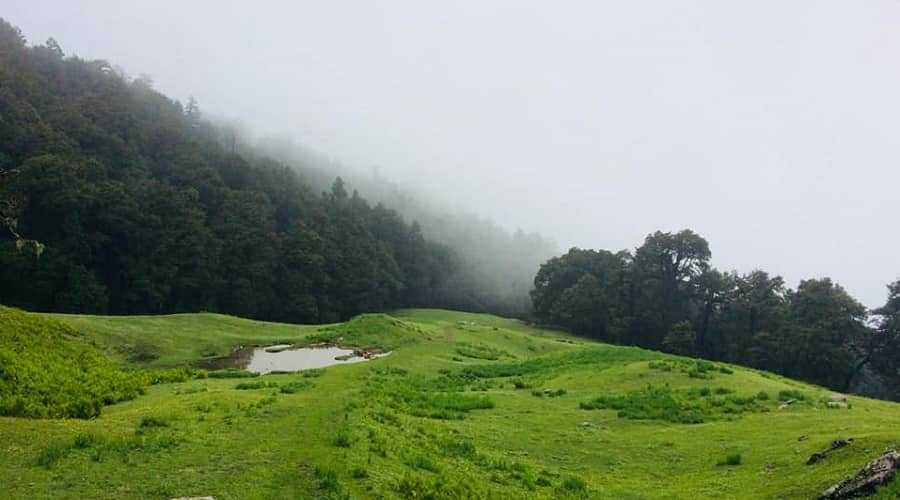 If you feel like Auli is getting too crowded for you then head on to Gurso Bugyal for spending your days and nights in close contact with nature. Located at a distance of just 3 km from Auli this offbeat destination is lesser known but perfect for beginners looking to get a taste of the Himalayan camping experiences. This lush green and awe inspiringly panoramic Bugyal is perched on an elevation of 3,056 metres above sea level and is the perfect getaway option if you just want to sit back, relax and let the peaceful serenity engulf your mind, body and soul. This place is a refreshing change from the quickly popularising Auli and is definitely worth a visit for every nature lover.