Picture of Kedarnath being reconstructed can now be seen on National Geographic channel. This proposal was approved during a cabinet meeting that took place on Wednesday which had also mentioned the creation of long and short films in 5 different languages. The movie will be 45 minutes long and will be launched in languages like English, Hindi, Tamil, Telugu and Bengali. This documentary will be broadcasted on not just national geographic channel but also on Fox Life India. this film is believed to be produced in 6 months.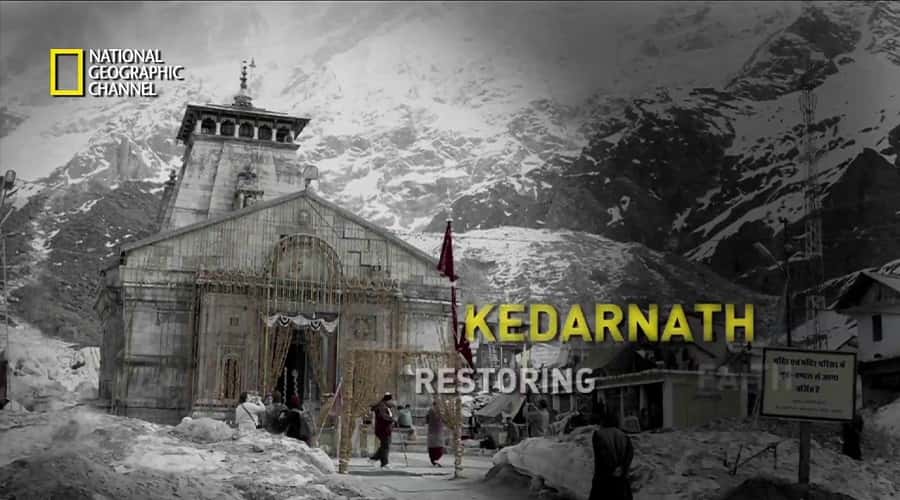 After the infamous disaster that shook the entire region of Uttarakhand in 2013, the reconstruction work was continuously underway. The government has been consistently promoting the rebuilding work at Kedarnath at different times as per its own accord. Earlier, Harish Rawat is also credited with creating a documentary along with the well-known legendary Sufi singer Kailash Kher. Now, the Trivendra government has given this responsibility of effectively promoting the reconstruction of this holy temple to National Geographic channel. As per the official spokesman, Madan Kaushik, this responsible job for publicity will spread the word about the temple across various mediums.
Major Decisions by Cabinet:
The prime focus of the documentary will be the disaster that had rocked the Kedarnath valley during 2013. The documentary will cover the result of the disaster that was left after the flash flood. After showing the resultant of the disaster the documentary will then cover how the government of Uttarakhand along with the cooperation of the government of India as well as various corporations and agencies, did the reworking and the reconstruction work of the entire region.