Kedarnath Dham is one of the most crucial pillars of the holy Char Dham Yatra which takes place every six months years and a throng of devout Shaivites and Hindus take up this pilgrimage Yatra with an aim of attaining moksha. The routes to these Dhams are extremely perilous and dangerous. Government of India and the Government of Uttarakhand have worked continuously and ceaselessly to provide convenient services to the pilgrims and Yatris. As a part of this constantly developmental programs and initiatives the devotees will now be able to visit the holy Kedarnath Dham from a whole new route. The construction of a new road route will be completing by 31st October 2018. The currently existing road route will be used as a returning route for pilgrims. Trivendra Singh Rawat, the CM of Uttarakhand took this decision with an aim of providing pilgrims with utmost safety. This route is being constructed from the Central Plaza of Kedarnath along with the construction of a security wall for Mandakini. This road will be 400 metres long and will also consist of an overhead tin shed covering to provide safety for the pilgrims during rainy months. Solar energy will also be utilized by the installation of centrifugal benches all along the new route which will light up the whole path. This road will be opened for functioning during the next season of the Kedarnath Dham Yatra.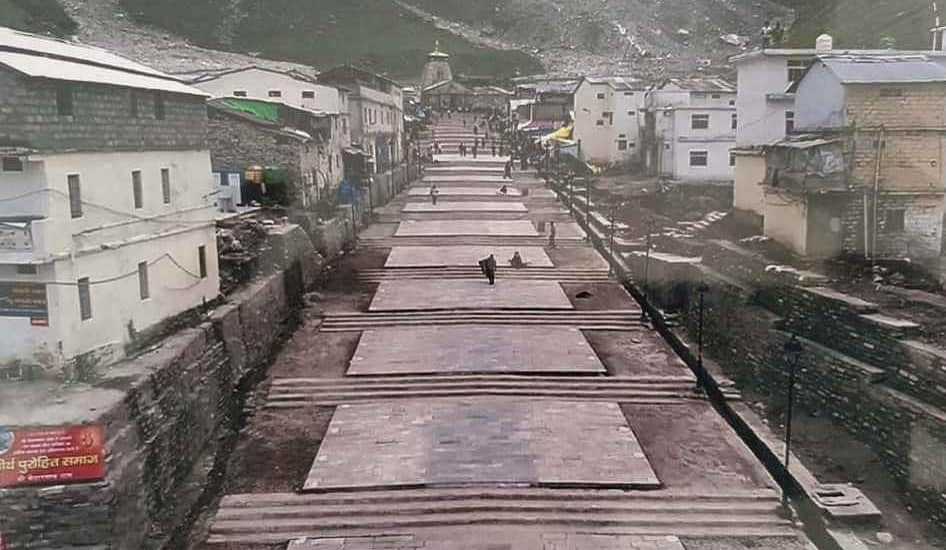 Construction of Shankaracharya's mausoleum in Kedarnath:
The prime minister's office has also dutifully approved the construction of a mausoleum in Kedarnath which will be dedicated to the 7th century AD sage, seer and philosopher Adi Shankaracharya who is credited with the starting of the Char Dham Yatra pilgrimage in all India and Uttarakhand. The proposal for this project was sent to the PMO by the DM of Rudraprayag. The constructions for this Samadhi is expected begin within 10 to 15 days since the land measuring up to 15 metres in length and 15 metres wide, has been bordered out near the divine rock or Divya Shila which is situated right behind the main temple shrine.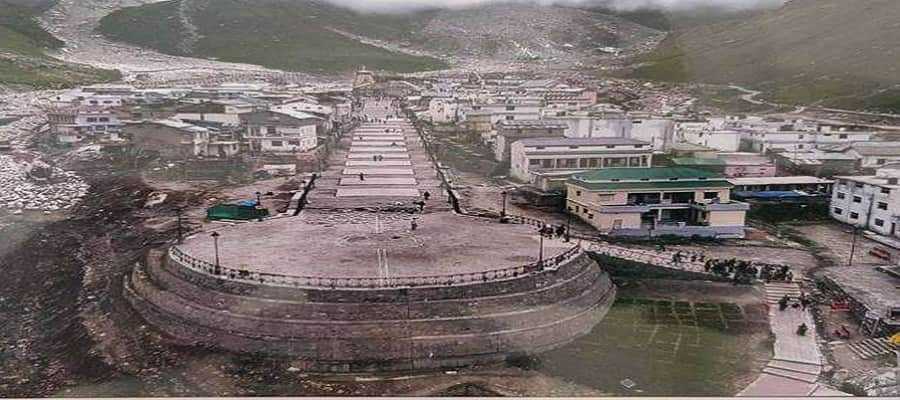 Devastating Impact of Kerala Flood on Kedarnath Dham Yatra
The number of pilgrims to Kedarnath currently has decreased at an astounding rate. Typically devotees in thousands of numbers used to flock at this holy Dham for their Yatra, however after the devastating flood in Kerala which adversely affected the life of the local people, the number has gone down substantially to only 800 – 900 pilgrims. The lengthy monsoon season has been blamed for the lowered number of devotees and pilgrims reaching Kedarnath Dham. Pilgrims from south India used to constitute for a majority of the Char Dham Yatra pilgrims however, now due to the unfortunate natural event, pilgrims are busy in putting their life together.