Char Dham Yatra is one of the holiest Hindu pilgrimages in India that takes place annually. The yatra is taken up by devout pilgrims not just from India but from abroad as well. Over time the way people reach Char Dham has changed drastically. The availability of helicopter services has made the Char Dham Yatra accessible to many. However, recently this service has been under strict scrutiny. The pilgrims have been experiencing fraud ticketing services robbing people off of their hard-earned money.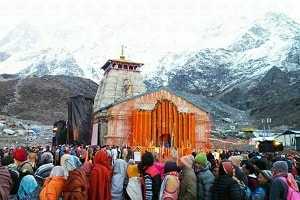 According to recent pilgrim reports and experiences, there are fraud companies offering fake helicopter service tickets to Kedarnath. Kedarnath is one of the most difficult parts of the Char Dham pilgrimages and many people choose to go there by helicopter to make the journey easier. Keeping this in mind, many fake companies have been reaching out to the pilgrims by fake websites and offering them Kedarnath helicopter tickets under false pretense.
How They Function
The fraud website asks the client to transfer the ticket amount to their bank account. They share their account details with the clients to gain trust. After the transaction is complete they switch off their phones and remain unreachable after that. Many pilgrims have suffered and fallen into their dubious elaborate trap.
Strict action needs to be taken against individuals involved in this scam that robs people not only of their money but also of the spiritual experience they were potentially looking forward to enjoying.
Heli ticket will be booked only through https://heliservices.uk.gov.in/
No other website has the right to make Heli bookings.
GMVN neither calls you for booking nor GMVN gives your account number for payment.
Fake Scam Ticket