Ever since PM Modi's visit to the meditation cave of Kedarnath, it is creating headlines that not only people of India but also people from abroad wish to spend some time meditating inside the cave. Recently India's PM Modi had spent a night in the meditation cave. This has made the cave popular all over India and the world. After the opening of the cave initially the devotees and pilgrims were taking less interest in staying inside this unique cave. However just after when PM Modi stayed there for a night the cave started making headlines. Nowadays the meditation cave is not only famous in the country but also people from all over the world wish to spend some time in this cave here. devotees who want to stay in the cave can get it pre booked. The responsibility for the maintenance of the meditation cave is given to GMVN currently. Currently the devotees looking to spend some time in the Gufa can stay from 6 am in the morning to 6 pm in the evening. This limited period of 12 hours does not seem enough for the devotees, they want to stay for the entire night here and perform serious meditation in it. GMVN also wants to allow the devotees to stay in the cave for the entire night but are incapable of doing so.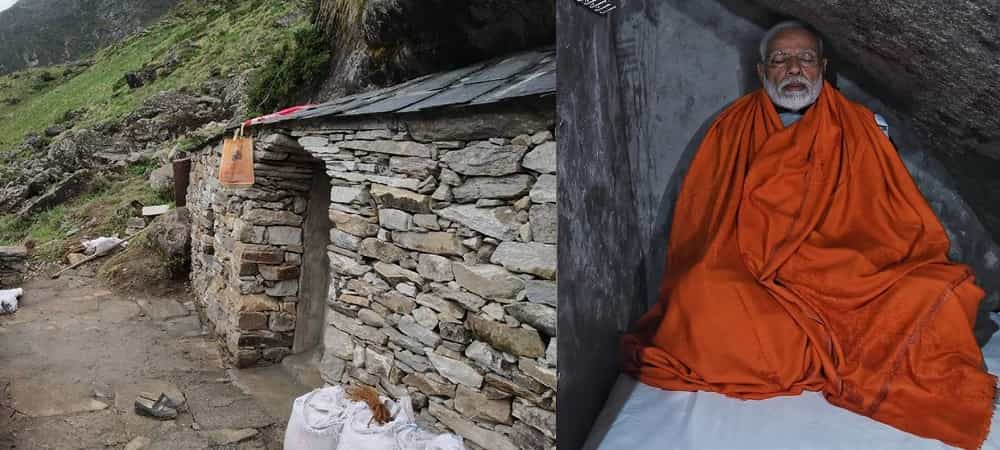 This is because the entire Kedar valley is covered in a blanket of snow. Due to continuous snowfall in this region the bell and the phone wire connections of the cave are buried under this snow and are not in a functioning mode. This is the reason as to why GMVN is not allowing people to stay inside the meditation cave for the night. Devotees are disappointed with this.
Although GMVN is actively working towards the better maintenance of the cave, the GMVN officers have told that once the situation is solved then the devotees will once again be allowed to spend the night within the cave. Devotees who wish to spend the night here in the cave for them, GMVN have started the pro booking procedure this week itself.
Let us remind you that the meditation cave of Kedarnath is suddenly making headlines. This is due to the visit of cave by PM Modi who had spent the night meditating inside it. The prime minister meditated inside after which the cave became hit all over the world. As of now GMVN is focussed on strengthening all the functionality of Kedarnath Gufa so that the devotees have a peaceful meditation experience at night.