Gangotri occupies a significant position in the entire circuit of Chota Chardham Yatra. The key reason for this is that it is the birth place of Ganga, one of the holiest rivers for the Hindus and the main river that is meant to give life to mankind, purify mankind. The religious significance of Gangotri could be associated with its many mythical connections. It is believed that the waters of River Ganga flowing at Gangotri contains in it a powerful nectar by means of which Lord Shiva's throat was soothed and healed after he had gulped poison. Pilgrims strongly believe in this and thus come in large numbers from far and wide to carry back with them the holy waters of River Ganga which is then used for worshipping Lord Shiva.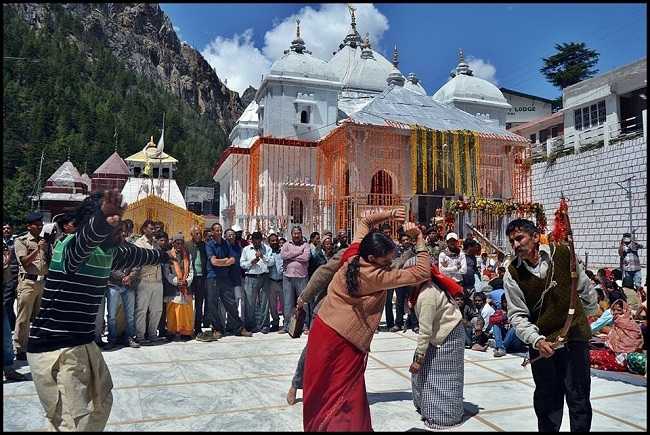 The significance of Gangotri has increased a tenfold owing to the Gangotri Temple that was constructed under the initiative of Gorkha general, Amar Singh Thapa around 18th century. This temple belongs to Goddess Ganga and the shrine houses an idol of the Goddess. Apart from the main Gangotri temple, there are many other magnificent and sacred temples in the region such as Bhaironnath ji temple, Vishwanath temple and many more. This is another reason that imparts Gangotri yatra a special significance for devout devotees. By reaching Gangotri, they can pay their tribute to many Gods and Goddesses all at once. There are many natural Kunds or water reservoirs plus springs in Gangotri that come with immense religious import. Surya Kund, Gauri Kund, Gangnani thermal springs have very strong mythical and spiritual connections. Every day thousands of devotees bathe in these springs to purify their mind and body before offering Puja to Goddess Ganga. The Ganga Aarti done at Gangotri is so very overpowering and invigorating that one feels literally incarnated by visualizing the Aarti at Gangotri.
Gangotri also assumes special significance for nature lovers, adventure seekers and pro-trekkers. The most stunning mountain ranges of the Bhagirathi, Shivaling and Satopanth beset the region, offering visitors with breath-taking views. The lofty peaks, roaring rivulets, craggy slopes and dense forest covers leave ample scope for adventure lovers to explore the region and indulge in their passion.