Char Dham temples, especially Kedarnath Dham are all situated at a height and going up to the Dham is considered to be a very testing and physically drenching task. Every pilgrim, above 50 years of age will have to undergo a medical test and present the medical certificate to the authorities when asked. Along with this every pilgrims should register themselves via a biometric registration system this is being done to keep a count on the pilgrims visiting the Dham sites. Medical certificates ensure that you are ready to make the journey since it requires dealing with high altitude sickness, vertigo or high BP problems etc.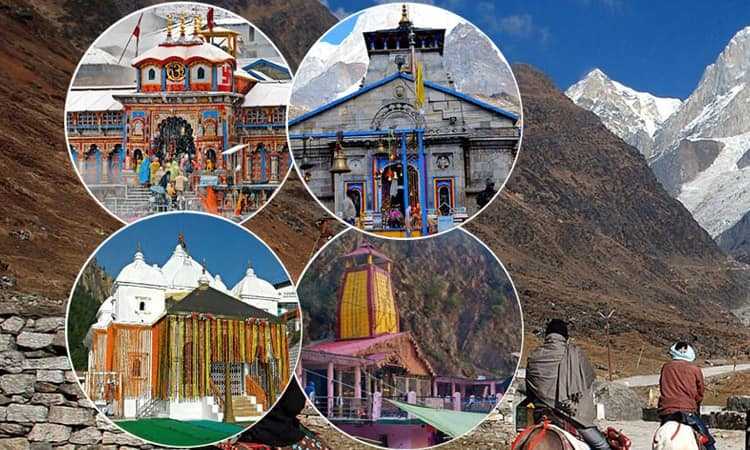 For Pilgrims Opting For Helicopter Packages to Char Dham
In case you are looking to opt for a helicopter Yatra to Char Dham then you won't be required to present the authorities with a medical or a fitness certificate. Although in order to keep up with the strict government rules you will be undergoing biometric registration procedure.
Biometric Registration Procedure Information
How to Register?
First of all, a Char Dham Yatra card is also referred to as Yatra Pass, Yatra Permit or simply registration card. This Char Dham registration is a mandatory procedure which is mandatory or every pilgrims going on Char Dham Yatra.
You have two options from where you can choose your procedure mode: offline mode of registration and online mode of registration.
Offline mode – in case you decide on getting your biometric registration done via the offline mode then you can do it in person at any 1 of the 14 available registration centres that are set up all along the route to all the Char Dham sites. The Government of Uttarakhand has also decided to open up 50 different counters to make it convenient for every pilgrim to get themselves registered without any hassle.
[note: If you require any more assistance regarding the biometric registration procedure then you can call the toll free number, anytime of the day – 18001804145].   
Registration Counter Information:
Haridwar – railway station, Pandit Dindayal Upadhyay parking
Rishikesh – roadway bus stand, Hemkund Gurudwara
Janki Chatti – Janki Chatti
Gangotri – Gangotri
Guptkashi – Guptkashi
Phata – Phata
Sonprayag – Sonprayag
Kedarnath – Kedarnath
Pandukeshwar – Pandukeshwar
Govindghat – Govindghat
Uttarkashi – Hina
Uttarkashi – Dobata
Frequently Asked Questions Regarding Medical Certificate for Char Dham Yatra
Is there a medical checkup facility available ne Kedarnath?
Yes, medical checkup facilities as well as biometric registration are available at Phata as well as Kedarnath Dham.
Can the registration be done while I am on the journey?
No. the medical certificates, required documents and biometric registration should be done in person right before the commencement of the Yatra.
Is medical certificate necessary?
Yes. Carrying a medical certificate is a vital and an extremely important requirement for each and every pilgrim which will be provided to the pilgrims after the completion of a thorough checkup of the pilgrim.
My grandfather needs an oxygen cylinder for the journey as advised by his doctor. What is the availability of oxygen cylinders?
Every government medical facility available in and around the Char Dham areas offer oxygen cylinders for anybody who might be needing it during the journey.
Is a medical certificate required if I am going by helicopter?
In case of helicopter Yatra journeys you will not be required to present the authorities with a medical certificate.
We hope that your Yatra journey is a memorable one and we have helped in some way or the other in providing you with all the information you need for further assistance on Char Dham you can call us at 9911882213.