The major festivals celebrated in the Yamunotri region include the following-
Vasant Panchami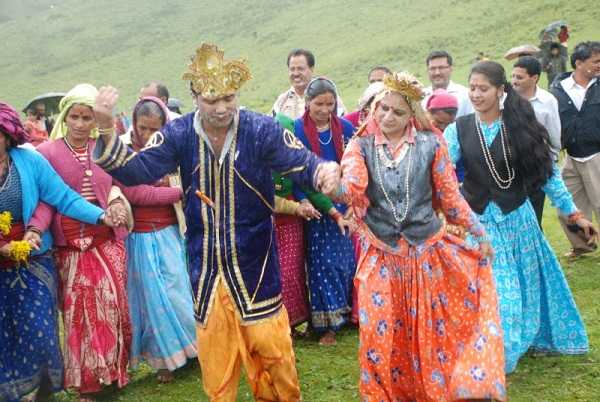 The Vasant Panchami Festival is celebrated during the months January-February. The festivities during this time exhibit a unique admixture of artistic as well as cultural activities and performances. During this festival, devotees offer 'puja' to Goddess Saraswati. The festivities of Basant Panchami are associated with the arrival of Spring season and the closing of the snowy winter months. During the occasion, people wear yellow clothes, adorn their forehead with Yellow colored Tilak made from Turmeric paste and even use handkerchiefs made from Yellow cloth pieces.
Phool Dei
The festival of Phool Dei celebrated in the month of March, on the very first day is a beautiful festival in which children and young girls mostly participate in the festival rituals. They go to all the houses of the neighborhood with plates adorned with flowers, green leaves, rice, coconut and jiggery. In the yesteryears these items were distributed in Ringal baskets but today it is done with the help of plates or sturdy bags made from plastic. This giving-out of plates bearing these items is a gesture of good will and while doing so, they pray for the health, wealth and prosperity of the neighborhood house to which it is given. In return they are given gifts such as money, jiggery, sweets and lots of blessings. While distributing plates full of the above mentioned items children and young girls also sing out melodies and sprinkle rice, flowers at the neighbor's doorstep. The neighborhood houses generally collect sufficient rice in that way and this rice is then put to use for making Sai, a mouth-watering rice pudding made from the combination of curd, rice flour, jiggery. The Phool Dei festival day also signals the start of another very vital religious ceremony-'Sacred Thread Ceremony' during which brothers send gifts or Ala to the house of married sisters. Many reputed folk singers gather at Yamunotri during the Phool Dei festival season and enchant everyone with songs of Chaiti, Riturain.
Olgia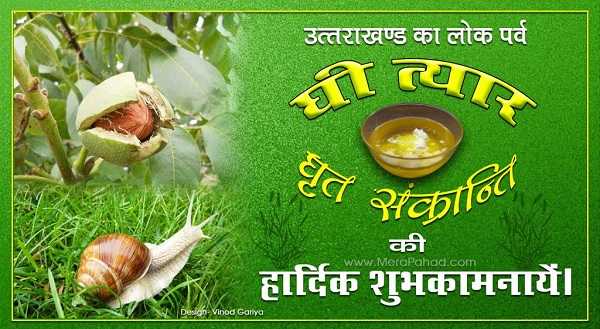 source
The Olgia festival of Yamunotri shows local culture at its best. It is also differently termed as Ghee Sankranti as on the festival day, people generously adorn their forehead with ghee and also consume ghee along with Urad-dal stuffed Chapattis. This festival is celebrated in the month of August when all farms and crop fields are loaded with harvest and when all farm animals are at their productive best. This festival, in other words is a celebration of the flourishing harvest and flourishing prosperity of the land. According to earlier traditions, Nephews and son-in-laws gave gifts to maternal uncles and fathers-in-law respectively on the Olgia day. But today things have changed. These days gifts and good wishes are exchanged between artisans and buyers of their goods and between the farmers and their landlords. Datkhocha or tooth pick made of metal, metal axes, metal calipers, Binai or oral harp, firewood, ghee are the most common gifts exchanged on Olgia day.
If you are planning a trip to Yamunotri, try to arrange the journey during these festive times in order to get the true essence of Yamunotri culture and tradition.