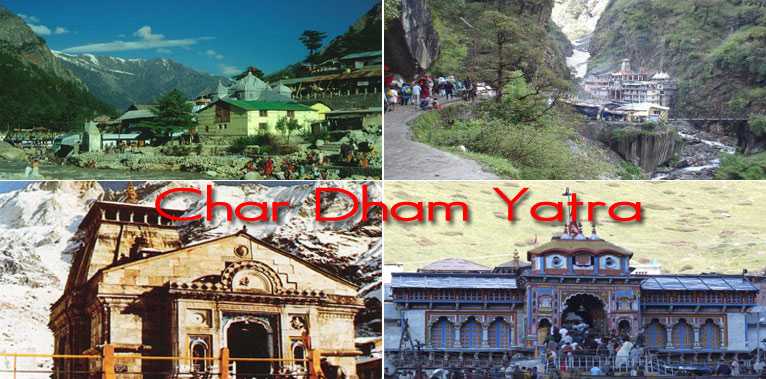 The State of Uttarakhand has been vigilantly taking measures to increase facilitation of religious tourism in the state through new schemes and facilities. The Rajya Sarkar has predicted that the surge in tourist traffic to the Char Dhams will continue and the numbers can touch 25 lakhs. The Travel Minister of Uttarakhand Mr Dinesh Dhanai has said that post the door opening ceremony of Kedarnath and Badrinath, a huge influx of tourists (about 13 lakhs in footfall) happened. Most of the tourist population was focused on the Char Dham; Badrinath, Kedarnath, Gangotri and Yamunotri. Therefore, its predicted that the tourist footfall can cross 25 Lakhs till the closing date.
The travel Minister Mr Dinesh Dhanai has actively encouraged spiritual adventure tourism and also conceptualised a festival celebrating the same. The festival will be named Tihri Sahasik Paryatan Mahotsav and the detail has been shared by Mr Dinesh. He issued a statement that this festival will be organised on the banks of the Tihri River on the dates of 15 and 16th October 2016. The central travel and tourism minister Mahesh Sharma and the chief minister Harish Rawat will also be present on these occasions.
Mr Dinesh said that that the natural disaster that happened in 2013 had badly affected the tourist inflow to Uttarakhand but right now the increase in footfall is quite encouraging. Before the 2013 debacle about 3 crores of tourists used to visit Uttarakhand Char Dham and religious destinations from all across the world. In the year 2015 the numbers have touched 2.9 crores and it is expected that in 2016 the numbers will cross 3 crores. When questioned about the scarcity of foreign tourists to Uttarakhand religious destinations, Mr Dinesh replied that about 1% of the tourist population is foreign.
Foreign tourists have also been visiting Uttarakhand in a similar fashion. Mr Shailesh Bagauli said that lots of activities will happen in Tehri Adventure tourism festival. The activities include boat rides, Para gliding, jet skiing, canoeing and many other adventure activities. The establishment of Narendra Singh Negi cultural evening is also anticipated.