Auli is the famous winter vacation destination in India where people from across the subcontinent visit to getaway and indulge some fun in snow. It is an ideal place to visit with your family friends and kids as well! This destination on the hills is also located close to the sacred pilgrimage destination of Joshimath so you can have a combination of fun packed as well as a spiritual holiday which will be a very fulfilling experience. The place is packed with loads of fun stuff to do and not a single one of your day will go waste. Winter time in Auli is an atmosphere of sheer frolic and lively activities in the snow. This is one of the most accessible and tourist friendly places in India to visit during the winter time and not just skiing and snowboarding the winter excursions headed from here to various nearby locations seem like you are part of a fairy wonderland where everything is blanketed in a thick layer of glistening white snow.
Here are some winter games in Auli that you can plan on doing for a fun and a different kind of a holiday experience once you are there:
Skiing: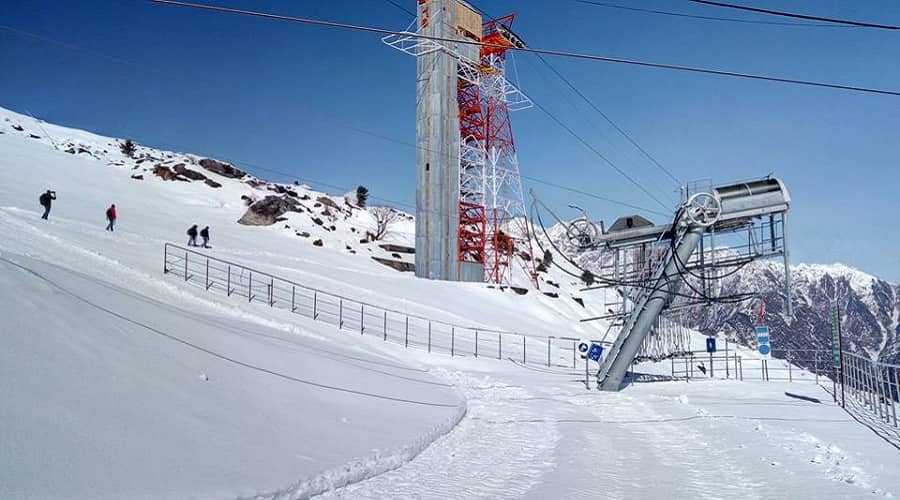 Auli is the top and one of the most preferred destinations for skiing down the snow bound hills in India. Winter time witnesses a huge turnout of outdoor adventure and sports loving people who make sure to be a part of this fun experience amidst the lap of remarkable surrounding beauty of the Himalayas which remain unmatched. It has also been ranked for being the top skiing destination in India and is often kept at par with some of the most remarkable ski resorts across the globe. Auli is blessed with gently rolling hills which gets clad in a thick layer of snow perfect for cutting through it while going down at top speed. This is the foremost and the primary tourist activity to do here with its slopes being ranked for being one of the best places for skiing in all over Asia as compared to other countries offering this activity. There are 4 tracks for skiing in Auli which are: 10 no. (white slope) – 900 metres long; 8 no. (blue slope) – 800 metres long; temple track (red slope) – 400 metres long and the best choice for beginners and the final one is a composite slope of 3.1 km long.
Snowboarding: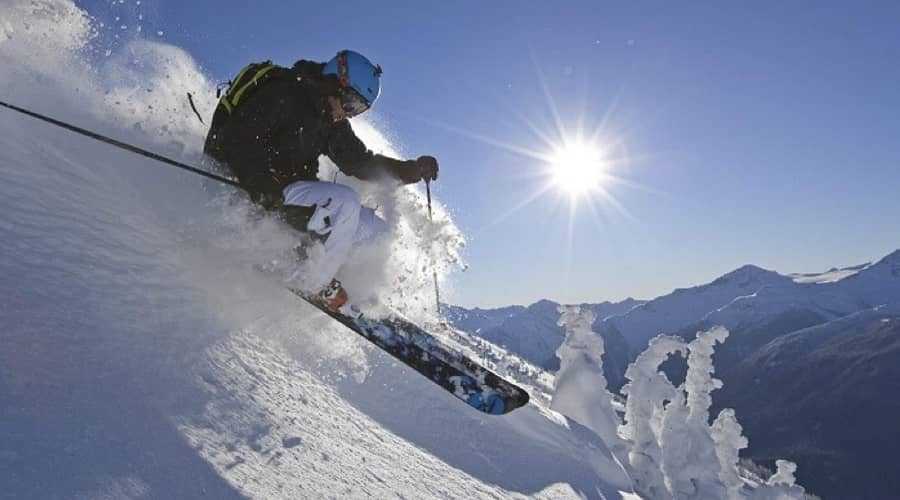 Auli is by far one of the best places for anybody to indulge in a freeing snowboarding experience. Even if you are not an expert then also you can get complete instructions from the instructors and guide available there. Be sure to book a package to for this which will cut down all your hard work and effort to a bare minimum. Snowboarding is one of the most underrated activities here but it is so much fun to do. You will be sliding down the snowy mountain tops on a snowboard while cutting through the chilly air and freezing conditions but all in all it is truly an experience to savour especially if you wish to give your kids or family a lifetime worth of memories. The best time for this is during the peak winter season of January to march and it may cost you around Rs.13,500/-.
Winter Trek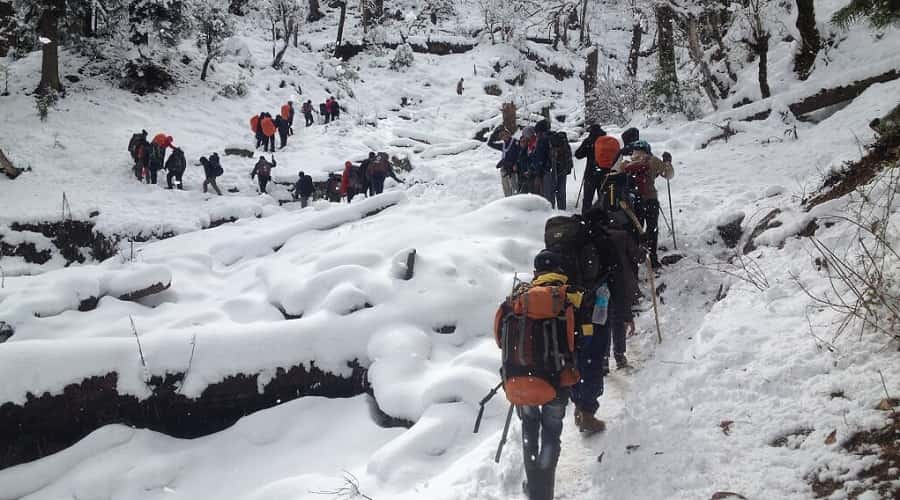 Indulging in a fun filled winter trekking is one of the most unique and best ways of exploring the winter beauty of Garhwal Himalayan region. Apart from the obvious winter sporting activities trekking is a prime adventure sport of interest. Walking in the powder white snow cover is one of the most breath taking and awe inspiring things to experience. Some of the most adventurous trekking activity here can be undertaken in places like Kwani Bugyal, Gurso Bugyal and the likes. This is one of the best ways of going for if you wish to get away from the maddening city crowd. Remember to be well prepared for this trek by wearing appropriate warm and comfortable clothing accompanied with windcheaters and cozy sleeping bags and tents.
Auli Winter Carnival and Open Championship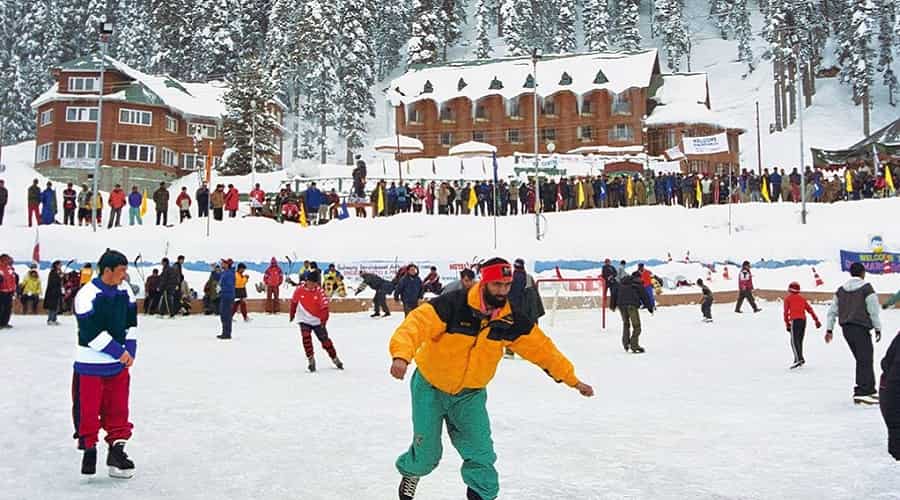 Generally this legendary carnival takes place in the peak of winter months in either January or February and is witnessed by people from across the globe. Declared as the 'snow day' in Auli the tourism officials have been brought up to increase the inflow of tourism in Uttarakhand and it has paid off. All the surrounding regions also springs to life because of this particular event. The slopes are made ready for this purpose and around 5 to 7 km of the slope is separated away from the main area to allow people to indulge in skiing and snowboarding championship activities.
The focal point of this winter games celebration is the skiing demonstration presented by the entire team of ITBP. After this display of skiing skills and performances the much awaited skiing championship takes place. This championship will be conducted for people belonging to different age groups. There is also a thrilling and fun packed snow boarding competition that takes place later on which is participated by people from not only India but also from across the waters. Finally the whole event is concluded by a prize distribution ceremony. This is not only a championship competition but it is also an opportunity for the tourism to boom in this region.