The scenic and charming beauty of the deodar and oak forests accompanied with remarkable Bugyals or lush green meadows and overlooked by the snow bound peaks in the surroundings is what makes Auli one of the most amazing place to be with your family, friends and loved ones. Skiing during the winter months is one of the most awaited activity which draws a huge tourist attention not only from India but from across the map as well. Its close proximity to the holy temple of Badrinath and the UNESCO world heritage site of Valley of Flowers national park makes Auli the best destination to go if you are looking for a holiday packed with adventure and spiritualism.If you have already booked your tickets for Auli or are still on the planning stages then here are some detailed travel tips that you may find to be helpful: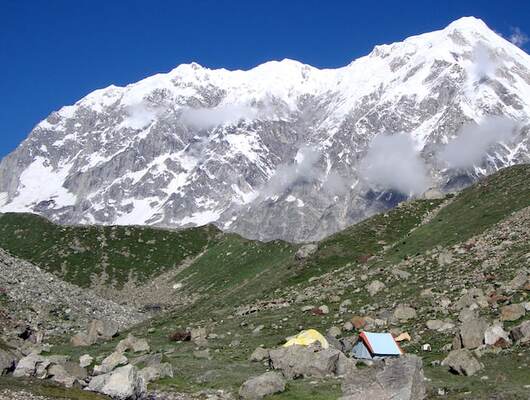 Weather Tips:
Auli can be visited anytime of the year which is why it remains thronged by tourists for most parts excepting the monsoon season. Here is a brief breakdown of the weather conditions in Auli:
Summer – The months of March to June marks the summer months in Auli when the sky is clear, the snow has melted and the camping grounds are open for camping purposes. The meadows or Bugyals are in full display and the temperature ranges between 15 to 10 degree Celsius.
Monsoon – July to October marks the time when the whole region of Auli gets covered in harsh rainfall or unexpected landslides. The temperature also experiences a fall during this time to as low as 7 to 6 degree Celsius. so make sure to avoid the said months while planning your trip.
Winter – November to February are the peak winter months in Auli and it is one of the prime time for tourism season in this region. People come here to experience some fun in snow activities like snowboarding, skiing, ropeway rides etc. the temperature falls below 0 during these months and there also maybe some chances of snow storms. Be prepared and safe while going to Auli in winter season.
Travel Essentials:
Being located on a high altitude you can be prone to sun burns so remember to apply a good layer of sun block cream before stepping outdoors, especially during the winter season.
Carry some good quality woollen winter accessories like mufflers, earmuffs, gloves, socks, beanie etc. this may come in handy while you go out for a stroll in the evening.
Being situated on a jagged high-altitude hilly region remember to invest in a good pair of walking / sports shoes.
Carry all your important medication and other important medicines that you might need on the trip. Carry pain killers, anti-diarrhoea, calpol, paracetamol, anti-cold and cough medication, band aid, Dettol etc.
Although you may or may not need it, ensure that you have a latest and updated photo ID for you and the people travelling with you since the accommodation facilities may require those as a part of the protocol. It would be wise of you to carry these documents in a plastic bag and keep them safe during the trip.
Load up on snacks and packaged food items like Maggi, Chips, Protein Bars, Energy Boosters, Chocolates, Dry Fruits etc. This will ensure that you do not buy products on the hills which will be come a very pricey affair. You will to some extent save a lot of money on this.
While skiing on the hills (if you happen to visit during the winter months then remember to follow all the instructions and guidelines given out by your instructor to avoid any type of hazard.
Along with all your stuff be sure to keep a neck pillow and an eye guard since these come in handy while you are planning on sleeping in a moving vehicle and makes a sound sleep possible while travelling.
Transportation Tips:
Road journey is a very convenient way of getting to Auli due to the presence of well made and properly maintained network of roadways.
If you are travelling from Delhi you will first of all make your way to Rishikesh (the gateway to the Garhwal Himalayas). Rishikesh also serves as the starting point for Auli and several other adventure and holy destinations in Uttarakhand.
A shared taxi will drop you off at Joshimath after covering a road journey distance of 8 hours. So remember to leave early in the morning and ask the locals (best source of information) for the taxi stands.
If you choose to go via a private cab service then you can book from one of the several tourist operators in Rishikesh, which will be a smooth and hassle-free journey of 9 hours directly to Auli.
Book your transportation service way before hand if you want to have a trip free of tensions and hassles. Booking during the peak tourism season will be next to impossible and you may not even get the kind of transportation that you are looking for.
Accommodation Tips:
There are several accommodation facilities in Auli ranging from budget hostels to luxury resorts and even private cottages. So, you can choose where to stay depending on your budget restraints.
Make your bookings for accommodation way before the starting date of your trip since it will cost less and save you a huge amount of money on this.
Make sure before paying if the rooms contain running hot and cold water services, parking space (if you are going by your private car), comfortable and warm bedding and other such amenities if you want to clarify about it.
Carry a warm comforter just in case so that you have sufficient bedding available in case of emergencies.
There are also private cottages and spaces that you can rent through the help of air bnb, where you get the whole house for yourself and your family guaranteeing privacy.