As rich in natural wealth, Uttarakhand also rich in its traditional foods and sweets. While visiting Chardham Yatra, you can enjoy mouthwatering traditional & local cuisine, These cuisines represent Uttarakhand in its self with highlighting culture and tradition. As we know people of Uttarakhand are courageous, meticulous and honest. And their foods are nutritious, with great taste. The food Garhwal people also get change with season, Due to abundance of milk people are very fond of dairy product.
Besides these non vegetarian meal is also liked by people. Seasonal vegetable green leaf, beans, seasonal fruits, rice, Chapati of Mandua and Juice or Sarbat of Burans and Malta in beverage are very popular among people. These cuisine are unique traditional very popular also among in pilgrims.
There are Some Cuisine Represented Uttarakhand as Follow:
Chapati (Roti)– There variety in chapati
Wheat Chapati– Normal wheat chapati
Madua Chapati (Buck wheat)– Very tasty and nutritious Chappaties made from Mandua flour
Chapati of Bajra– Made of Bajra flour
Stuffed Gahat (Kulathi) Chappaties / Gahat stuff Roti– The boiled Dal are stuffed in wheat Chhapati very nutritious and tasty
Stuff Aaloo Paratha
Marchha Chapati– Made of Chaulai grain
[You may also like to read about: Local Fruits of Uttarakhand]
Pulse / Dal
The delicious hilly Dal served are:–
Aloo Tamatar Jhol– (A delicious dish made with Pahari Potato and Soup to Tomato)
Chainsoo– It is made by roasted grain of Moong Dal and black Bhat (a species of soyabean). This Dal is very nutritious but hard to digest
Pahari Rajma Daal– A hilly species of Rajmas highly protein and delicious to eat
Gahat dal (Kulath)–
Toar (Pahari Daal–
Chana Dal–
Bhatwani Dal–
Phaanu– A dish like Chainsoo made of different variety of Daals like- Gahat, Arhar or green Mung and soaked in water for 4 to 5 hrs before cooked
Jhol– It is a very light gravy made of tomatoes, potatoes and other tubers
Jholi– It is thick gravy made of various pulses, Phannu like preparation
Mixed Bhaddu Dal– Bhaddu is a heavy bottom and narrow neck pot made of mix alloy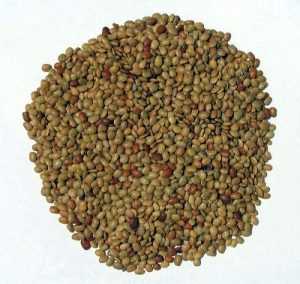 Vegetable
People used seasonal vegetable in their veg dishes like:-
Kafuli – It is a thick gravy Daal made of green leafy vegetables & cooked Mustered oil 0r pure Ghee
Thechwani- Made by crushing of boiled potato or Radish
Sisunak (Nettle) Saag– Very nutritious and in nature made of newly green leaves of "Bichhu Ghas"
Urad Dal ke Pakore – Spicy Pakoras made by mixture of different dal (Pulses)
Snakes
Aloo ke Gutke
Kumaoni snack prepared from Boiled Pahari Potatoes
Aloo Dal Pakora
Aloo Daal Pakora is served as a snack and is one of the favorite snacks of the locality of the Kumaon. It is served with chutney or tomato ketchup. It is an innovative food of Kumaon
Roat – A mixture of wheat flour and sugar fried in oil
Desserts
Jhangore ki Kheer
Sweet dish prepared with Jhangora.
Baadi- Made of kwado / Mandua flour and eat with Gahat ki dal or Phaanu.
Arsa – A special garhwal sweet dishes.
Til ke Laddus – Made of til and sugar
Bal Mithai – Very popular
Bitter (Chatni)
Bhang ki Chutney– Prepared with roasted Bhang seeds (Hemp Seeds) and cumin seeds (Sauf) mixed with Lemon juice
Til ki Chutney– Special in winter have tasty nature with Tor ki daal & Bhaat or with Gahat ke paranthe. Also used with various snacks items
Sani Hui Mooli – Slices of radish flavored with lemon, curd and paste of bhang seeds. Often used in winter
Beverage
Gahat Soup– It is soup made from Gahat ( Kulth) Grains
Buranse-It is a nutritious tasty syrup made from flower of rhododendron
Malta – A Juice obtained from citrus family malta an orange like fruit
Dairy Products
Chhachh– (Made by mixing of Curd)
Curd
Paneer
Ghee
Milk
Butter
Rice
Rice grain and Jhangora grain are used as rice.