The chardham yatra is as much about spiritual pilgrimage as it is about arduous physical undertaking up into the mountains over steep rugged trails where the only option to walking is to be carried in a palanquin or ride a pony. Yamunotri, the starting point of the Char Dham yatri is the first challenge. If chardham yatra is not the main purpose but accomplishing a physically challenging task with a bit of spirituality thrown in is, then you can make tracks for Yamunotri and excursions in and around this holy spot dedicated to Goddess Yamuna.
If you wish to reach Yamunotri, the starting point is Rishikesh or Haridwar from where you travel by jeep or other vehicle to Hanuman Chatti or Janki Chatti. From Hanuman Chatti to Yamunotri is a tough 6 km trek while the one from Janki Chatti is shorter by 2 kms. You arrive at Suraj Kund, dedicated to Lord Surya, father of Yamuna and proceed to Divya Shila before arriving at the Temple.
This done with, you have options on how to make good use of your time here and take the opportunity to explore nearby places of interest. Once you are in Uttarakhand there is no lack of places to visit but the problem is distances and it takes too long to travel even 150 to 200 km over rocky, mountainous passes. It is best to limit yourself to places in a radius of 100 km of Yamunotri.
Dodi Tal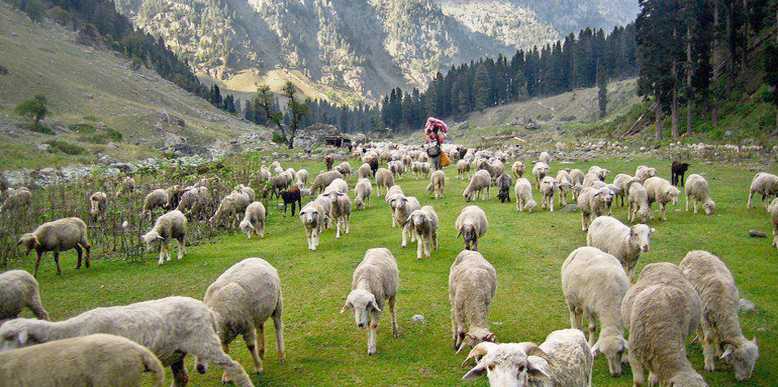 Quite close to Yamunotri is the famed Dodi Taal, a serene, enchanting high altitude lake at an elevation of over 3300 metres with forests of oak and the snow capped mountains reflected in its bottomless waters. You will have to trek a bit to reach this place but you are well rewarded. It is peace supreme in the cool air at this height and the water does add to the element of spirituality.
Barkot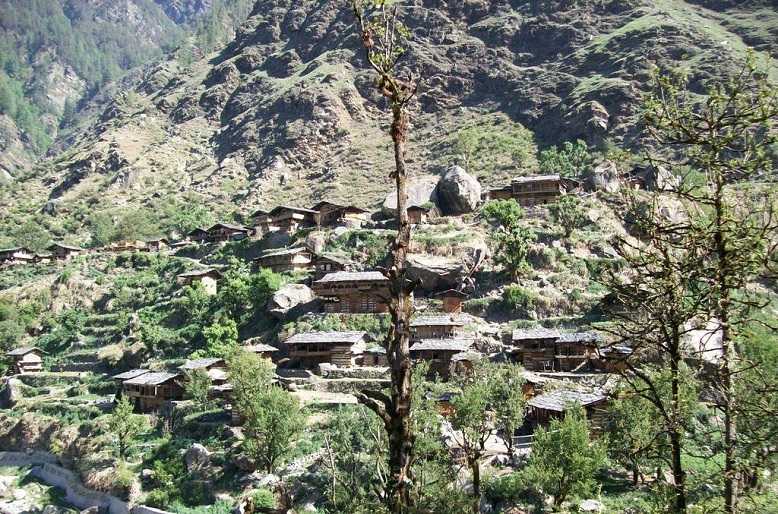 Barkot is only 40 km from Yamunotri and a place where you will find it worthwhile to spend a day before moving on. You will find a temple here but it is the wild beauty of the scenery spread before you that is balm for the soul.
Uttarkashi
From Barkot move on to Uttarkashi after completing your Yamunotri trip. Uttarkashi is a large town on the banks of the holy river Bhagirathi where you will find a number of temples and ashrams. Visit the Maneri Dam at a distance of about 15 km, site of the hydroelectric project and a lovely picnic spot. You can go on mountaineering trips and trekking treks to a number of interesting spots in the vicinity. The Nehru Institute of Mountaineering is also worth a visit.
Nachiketa Tal
If Dodi Tall enthralled you, Nachiketa Tal, about 32 km away from Uttarkashi, will enchant you with its serene quiet ambience and feeling of seclusion. The destination is just as attractive as the walk through the terraced fields on the way.
Still have time? If not, you can return to Rishikesh or Haridwar for the return journey but if you feel like doing a bit more exploration you can go on to Harsil, about 27 km away, on the road to Gangotri. This is apple country with a wonderful view of the valleys if you look down and the Himalayas if you look into the distance. On the way to Harsil you can stop at Dayara Bugyal, a surprise in the form of a beautiful meadow just 32 km from Uttarkashi. If you can travel a distance of 85 km you can visit Chamba, a serene resort hiding among the pine and Deodar trees, a place you will fall in love with. There are plenty of other attractions spread in all directions in Uttarakhand but then you can leave them for another day.