Barkot, a picturesque destination amid the gigantic peaks of the majestic Himalayas falls in Uttarakhand's Uttarkashi district. It's very close to the Yamunotri Dham. The mesmerizing landscape of the region, the delectable apple orchards, the gushing Yamuna River all adorn Barkot with an irresistible natural beauty that draws nature lovers, adventurers to Barkot from far and wide. Today Barkot has developed into a prominent holiday destination. The travel guide below will help you if you have any plans to set out for the Barkot tour. Read on..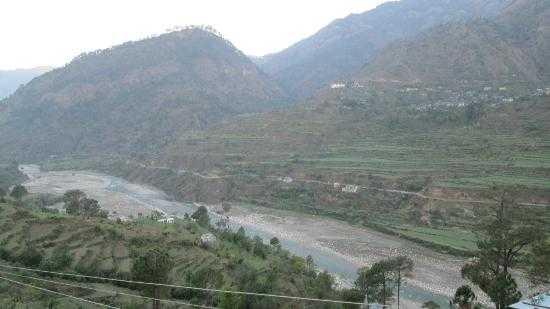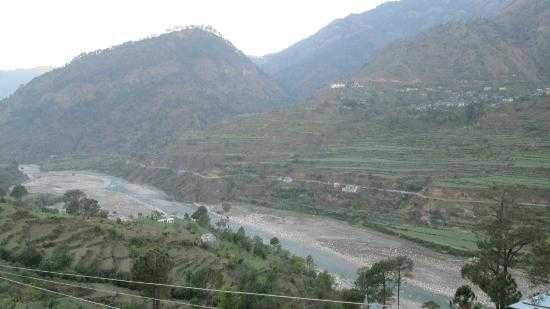 Barkot is perched at a total elevation of 1220 meters above the sea level in the state of Uttarkhand. It's an extremely popular place in North Eastern Uttarkhand because of its proximity to Yamunotri (it is only 49 km away) and its scenic beauty. Tourists who come to visit the Chard Dhams often travel via Barkot and hence it's well known in the Indian religious tourist Uttarkashi tour circuit. The Barkot religious destination and hill station gives an awesome view of the stunning Banderpooch peak and other beautiful mountain peaks of the Grand Himalayas. Though little known it is an undeniable fact that there are many adventure destinations and entertaining sports activities along with trekking facilities in Barkot.
How to Reach Barkot
Barkot is about 126 km away from the capital of Uttarkhand and as such is easy to reach by road and rail. Due to Dehradun's proximity to Barkot the tourist population visits the latter quite frequently. There are many highways connecting Barkot and the best known are National Highway 123 and the National Highway 94.
Attractions of Barkot
There are many religious, scenic and cultural attractions of Barkot which tourists can think of visiting.
Religious Attractions
Yamunotri temple is without doubt the most beautiful spiritual destination of Barkot. Yamunotri is considered to be one of the primary Char Dhams and thousands of devotees target this temple during Char Dham Yatra time (April to October). Taking the blessings of Goddess Yamuna who presides over this temple is considered to be very auspicious.
Shiv Mandir or the Chandreswar mahadev Mandir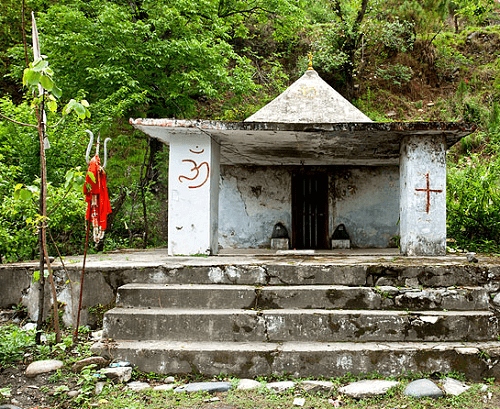 Laxminarayan Mandir – Old Shiv Mandir which is one of the oldest temples of Uttaranchal.
Surya Kund – Surya Kund is one of the well known religious and therapeutic attractions of Barkot. Local people too frequent the Surya Kund because of the medicinal qualities of the hot sulphur and mineral enhanced water. Tourists have the practice of putting in sweet potatoes and rice grains in the Kund Water and then see them cook before their own eyes. These are then consumed by devotees by way of Prasad.
Natural Attractions
Sunset Point in Barkot gives you the opportunity to witness the splendid scenery of Uttarkhand under the Canopy of the setting sun. This is the perfect place for Barkot sightseeing.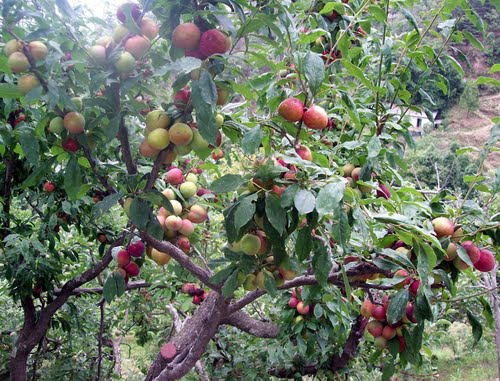 Due to the naturally high elevation of Barkot there is extensive cultivation of many varieties of apples, peaches and apricots. There are touring and apple picking facilities available for tourists during season which is between October and March.
Adventure Attractions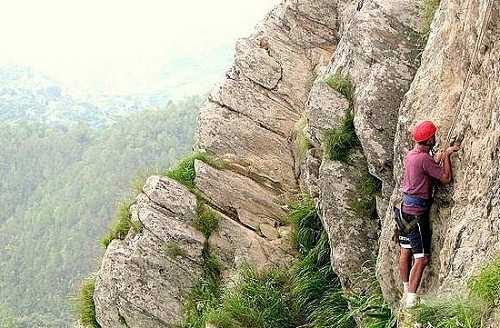 Barkot is well known in the domestic as well as International tourist circuit for its adventure activities. There are a number of interesting activities that can be done in Barkot in the company of friends or family. The exciting Veda Camp is situated at an elevation of 2118 meters amidst luxuriant Pine and Chir forests. The tranquil silences, lovely foliage and the interesting selection of birds make this place a hub for nature lovers too. Paragliding, yoga, deep air diving, mountain climbing etc are just some of the adventure activities that are on offer in the Veda Camp in Barkot. Barkot sightseeing cannot be complete without a visit to the Veda Camp.
Food of Barkot
When in Barkot, its best to sample the local cuisine which is delicious and flavor some. Because of the religious importance of this town most restaurants and food joints do not stock non vegetarian food. The milk pedas and kheer of Barkot is quite well known.
The food is high in fiber like the local Buck Wheat rotis like Mundua. Hash seeds are used for flavoring food and most dishes have touches of pure desi ghee in them.
When in Barkot don't forget to sample dishes like Chainsoo, Baadi, Jholi, Ras, Badil, Thechwani and Kafuli. For dessert try out Jhangora ki kheer and Swala which are local jiggery based sweet dishes.
If you are fond of more conventional food then try out North Indian and South Indian dishes which are available at most restaurants and good hotels in Barkot.
Accommodation in Barkot
There are many accommodation options in Barkot travel guide which are available to tourists and they range from dharamshala to camps to luxury hotels. Its advisable to book quite early as most hotels are fully booked in Char Dham Yatra season.
Barkot Chardham Camp is organized near Camp Yamunotri Road in Dobata and tourists can avail comfortable stay and meals at 1800 INR per person.
Camp Veda Resort near Sarukhet in Yamunotri Road offers luxury accommodation and gourmet vegetarian food at INR 4000 per person.
Aditya Palace in Barkot is furnished like a lucknow Haaveli and offers luxury accommodation and choice cuisine at INR 3300 per person.
Shopping in Barkot
While in Barkot for Uttarkashi tour don't forget to stock up on woolen garments, Tibetan artifacts, jewelry made of semi precious stones and colorful duppattas and scarves. You will also get prayer beads and religious paintings here.